With Facebook having invested in Reliance Jio, India's e-commerce space has suddenly opened up — it'll likely soon become a three-way between Amazon, Flipkart, and the now-WhatsApp-powered JioMart. But even as the biggies gather around India's e-commerce market, there's another competitor that's also thrown its hat into the ring.
The government's Department for Promotion of Industry & Internal Trade (DPIIT), along with small retailers group Confederation of All India Traders (CAIT), is setting up its own e-commerce platform. The platform will help local kirana stores take orders online for essentials and provide last mile contactless delivery. In a media release by CAIT, it said apart from DPIIT and CAIT, the other promoters for this marketplace are Startup India, Invest India, All India Consumer Products Distributors Federation and Avana Capital.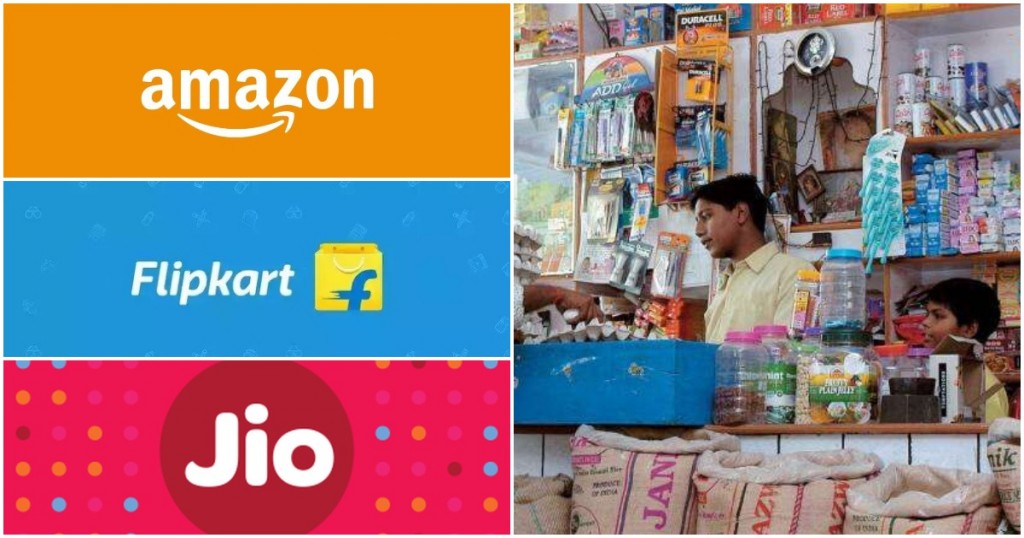 The newly-formed portal will onboard about seven crore traders of the country. "Manufacturers, distributors, wholesalers, retailers of all verticals of domestic trade and consumers will be the integral part of this e-commerce platform," the press release said. "With the current crisis, the population in the Tier 2 and 3 cities of India that were highly dependent on these kirana stores for their daily supplies are now facing challenges and to overcome this situation, the national e-commerce market place has been perceived by both DPIIT and CAIT not restricted to present crisis but a permanent e commerce platform for digitalising existing business of entire trading community of India." The e commerce portal will be eventually enlarged to all items. CAIT secretary general Praveen Khandelwal said that the e-commerce national marketplace has already been conceived and designed and has played a crucial role in ensuring supply of essential goods in different cities under present Covid-19 crisis.
It's an interesting plan — Jio is attempting to create a similar model by connecting lots of kirana stores, and it would make sense for kirana stores to form their own platform. It's common in the tech world for players on a platform to cede all power to the middleman — small sellers on Amazon and Flipkart regularly decry their policies, Uber and Ola drivers often strike against the companies whose platforms they operate on, and hotels are now suing Oyo for going back on their agreements. By forming their own platforms, traders can take out the middleman from their online businesses, and take control of their own destinies.
But that's easier said than done. Several industries have seen platform participants try to come up with their own platforms, but have found the going to be hard — in Delhi, Uber and Ola drivers had tried starting their own platform called Sewa app in 2017, but that went nowhere. Even CAIT, the same body that's creating the e-commerce platform now, had tried creating a similar platform in 2015, but presumably didn't find much success. There's much that goes into creating a successful marketplace, including technology, operations, and copious amounts of funding. Indian traders' own platform will have the odds stacked against it when it goes up against Amazon, Flipkart and JioMart, but should it be successful, it might just create a model for other industries with powerful marketplaces to follow.