India's ambitious ONDC platform isn't just looking to level the playing field for e-commerce — the food delivery industry appears to be on its ambit too.
A top Indian restaurant body held initial talks with officials of Online Network for Digital Commerce (ONDC) on June 21, Moneycontrol reports. Over the next couple of months, a mix of few large and smaller restaurants may join the network for a pilot on the network after a requisite technology standardisation. ONDC officials have also had a preliminary meet with an executive of one of the top pizza chains in the country.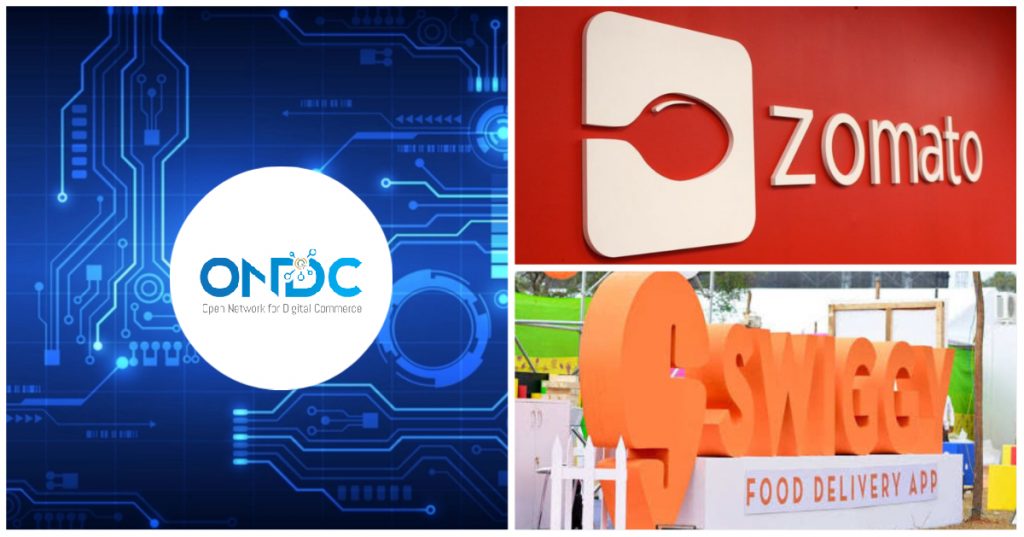 "Today's was an introductory meet where ONDC explained to us about their vision of how restaurants can integrate and benefit by joining the network," said a member of the National Restaurants Association of India (NRAI). ONDC, for its part, appears to be openly calling out the current "monopolization" of India's food delivery space in its proposed plan. "With multiple NPs (network partners) offering their services on the open network with no pre filters, it will help break away from current monopolisation/cartelisation of the online food delivery ecosystem," a note prepared by ONDC on a potential collaboration with food outlets said.
The ONDC platform aims to connect buyers, sellers, and logistics providers in India. While companies like Amazon and Flipkart currently account for a lion's share of India's e-commerce sales, through ONDC, small retailers will be able to simply plug into the ONDC network, and begin receiving e-commerce orders. The platform would manage payments, shipping and other functions through integrations with third parties, and help democratize e-commerce by giving all retailers an even playing field.
ONDC now seems to be eyeing the food delivery space, and for good reason — food delivery has a greater dominance of the top two players than even e-commerce, with Zomato and Swiggy controlling 90% of the market. For years, restaurants have been crying foul over this state of affairs, complaining about the high commission charges and the lack of control they have over selling their own products. On several occasions, restaurants on Zomato and Swiggy have also threatened to go on strike against these platforms. Restaurants have even considered setting up their Zomato/Swiggy rivals, but to little success.
ONDC officials now seem to be tapping into this discontent, and looking to get restaurants on the ONDC platform. Coming onboard the platform will help small restaurants and restaurant chains reduce their dependence on Swiggy and Zomato, and allow them greater control over their own businesses. A neutral platform can also potentially reduce the commissions restaurants pay out to platforms, and help their bottom line.
But it's still unclear whether ONDC's foray into food delivery will be financially viable for all concerned — in spite of their supposed high commissions, Zomato and Swiggy continue to make losses, and ONDC might need to similarly burn cash to get its initial set of customers. Swiggy and Zomato also provide for fairly good services with restaurant discovery and deliveries, and ONDC will need to compete with the established players in terms of user experience. ONDC might also need to get loyal customers to switch from Zomato and Swiggy, which could also present a challenge.
It's perhaps for the best, though, that ONDC is looking to take on the duopoly that Zomato and Swiggy enjoy in India. A small number of players controlling an industry isn't usually in the best interests of the consumer, and also stifles development and growth. If ONDC can end up being a viable alternative to Zomato and Swiggy, it will give restaurant owners a third option to reach consumers, while also giving consumers another choice while ordering food online. These are still early days — ONDC hasn't even begun its pilot project yet — but these developments could portend an upheaval in the food delivery space in the years to come.