Having taken to social media to claim that a Zomato delivery partner had assaulted her, influencer Hitesha Chandranee doesn't seem to be quite as keen to get justice after the police has gotten involved.
Instagram influencer Hitesha Chandranee, who'd accused a Zomato delivery partner of hitting her and leaving a deep gash on her nose, has reportedly left Bangalore. This development occurred after Zomato delivery partner Kamraaj had approached the police, claiming she had attacked him first. Kamraaj had filed a complaint with the police, and the police had filed an FIR against Hitesha under Section 355 (assault), 504 (insult) & 506 (criminal intimidation) of IPC.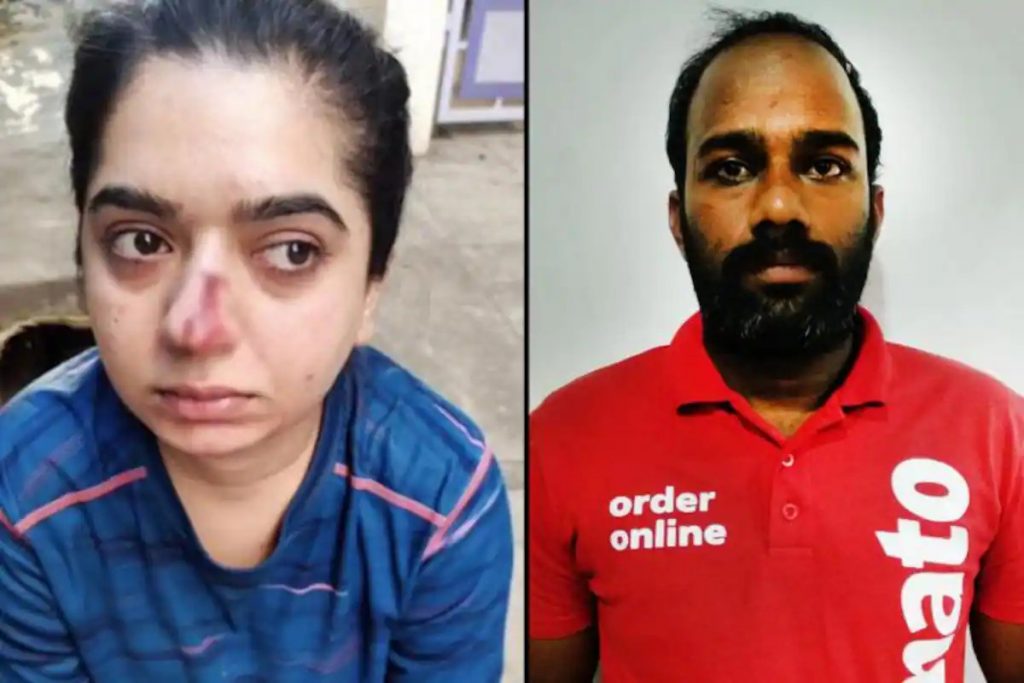 But the Bengaluru Police says that when they called Hitesha to appear before the investigating officer for questioning, she said she had left the city and is now at her aunt's house in Maharashtra. The police said that they have given her time to make her statement once she returns, and added, "If she fails to come before police, we will arrest her". The police have assured that the investigation will continue.
On 9th March, Hitesha Chandranee had uploaded a video on Instagram in which she was crying and had a deep cut on her nose. She said that she'd had an altercation with a Zomato delivery agent over a delayed food order, and he'd then punched her in the face and run away. The video had instantly gone viral, and had racked up millions of views.
But two days later, the Zomato delivery partner, Kamraaj, had opened up about his side of the story. He said that Hitesha had taken the food but had refused to pay for her order. He claimed that she'd then thrown a chappal at him, and had injured herself with a ring that she was wearing. In the video she'd shared, Hitesha could be seen wearing a ring.
Zomato, for its part, had refused to take sides. "We are helping both Hitesha and Kamaraj (our delivery partner) with all the support they need while the investigation is pending," Zomato CEO Deepinder Goyal had said. "We are in constant touch with Hitesha, covering her medical expenses, and helping her with the proceedings. We are also in constant touch with Kamaraj, extending all possible support to make sure both sides of the story come to light and that due process is followed in the spirit of fairness," he'd added. He'd also said Zomato was covering Kamraaj's legal expenses and paying him while he was suspended. He added that Kamraaj had completed over 5000 deliveries with Zomato with an average rating of 4.75/5, which was among the highest on the platform. But with Hitesha now having left the city, it could be a while before the police investigation concludes, and the truth of the entire matter is unearthed.