Inshorts is one of those new-age media companies that is hard to explain to someone from the previous generation. They don't do any reporting, but summarize news reports in 60 words or less. But it works – they're amongst the most popular news apps in India, and the company is worth around Rs. 600 crore.
The Inshorts team reached out to us, and let us have a sneak peek into the office.
The office is located in the heart of Delhi's media hub in Filmcity, Noida.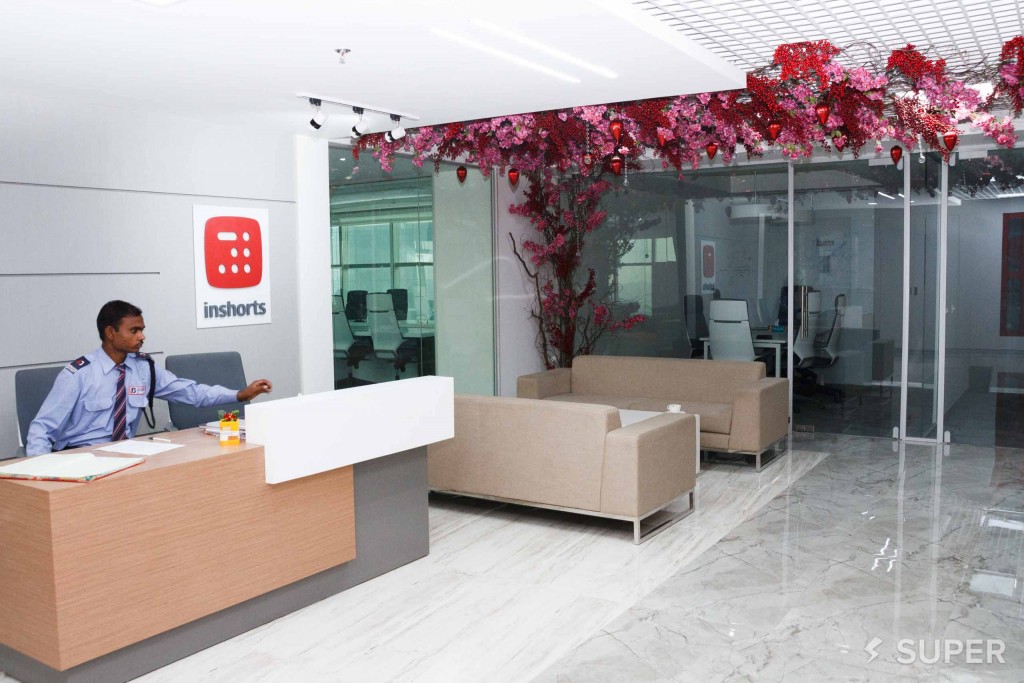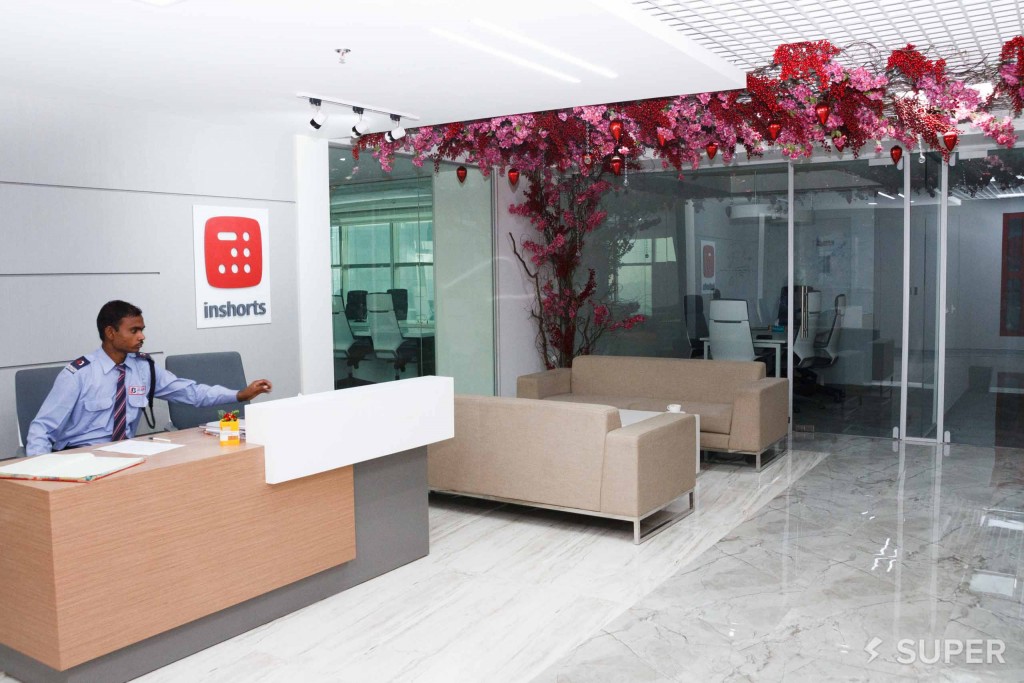 The office is designed to reflect Inshorts' organizational ethos. "Our office represents our work philosophy, the open layout represents our openness in culture wherein everyone is welcome to contribute ideas and views across the board. There are no dedicated seats as there are no rigidly defined roles.", says Azhar Iqubal, CEO and co-founder of Inshorts.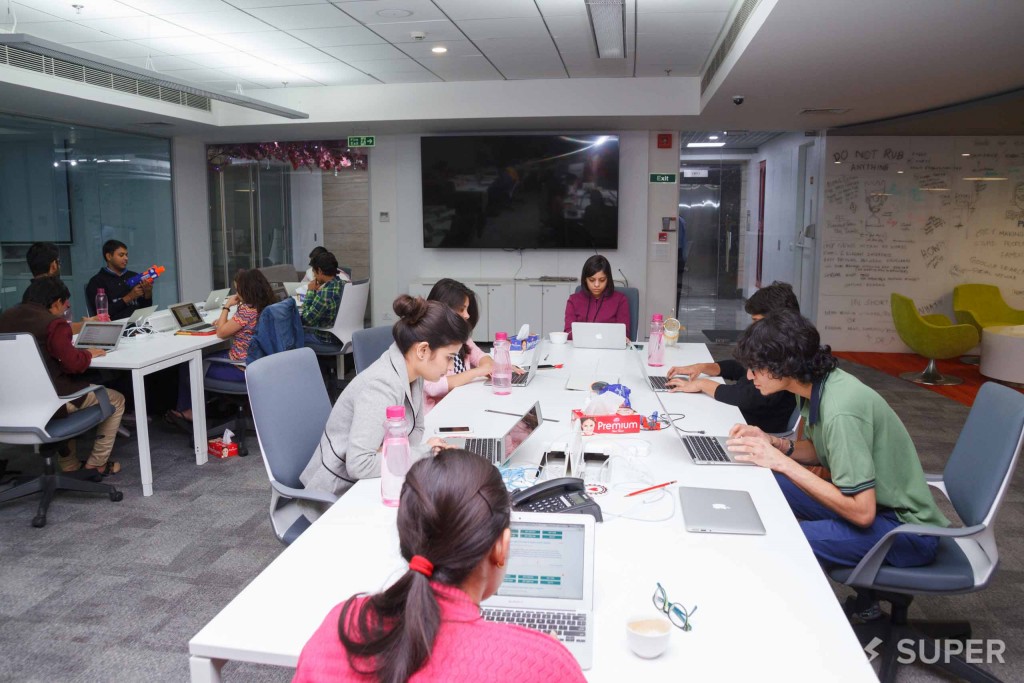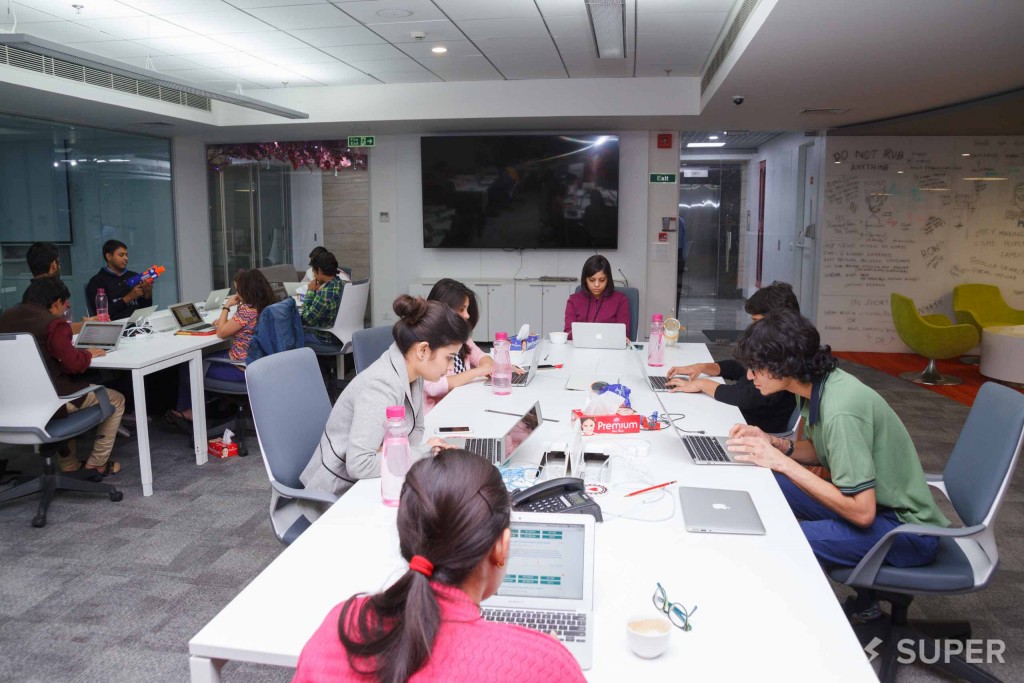 They don't just have desks and chairs though. The office is also profuse with couches and other interesting seating arrangements.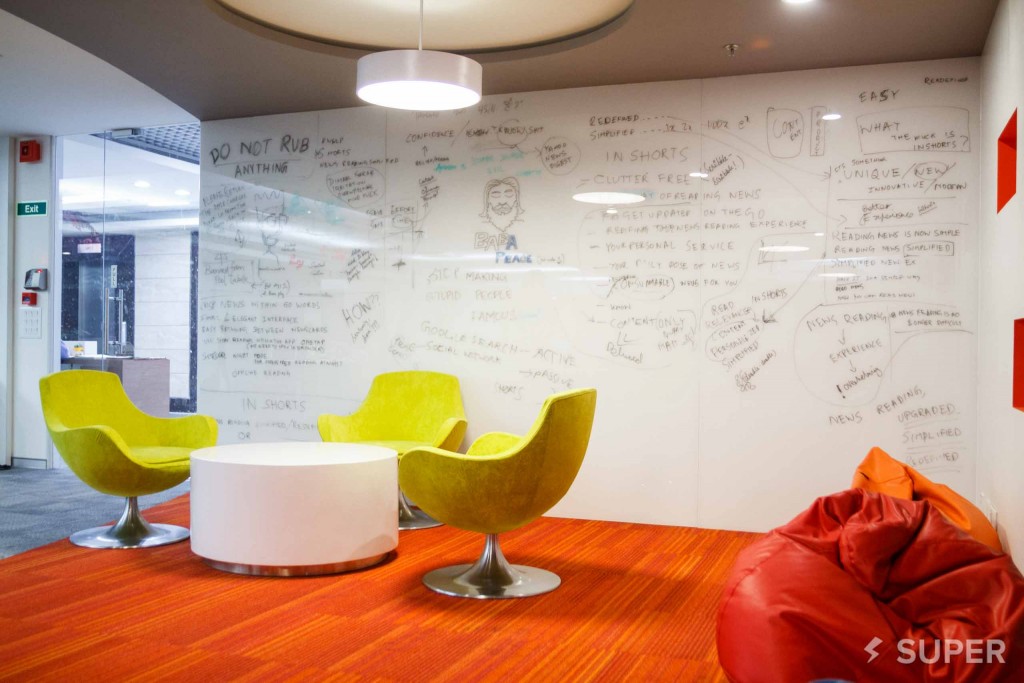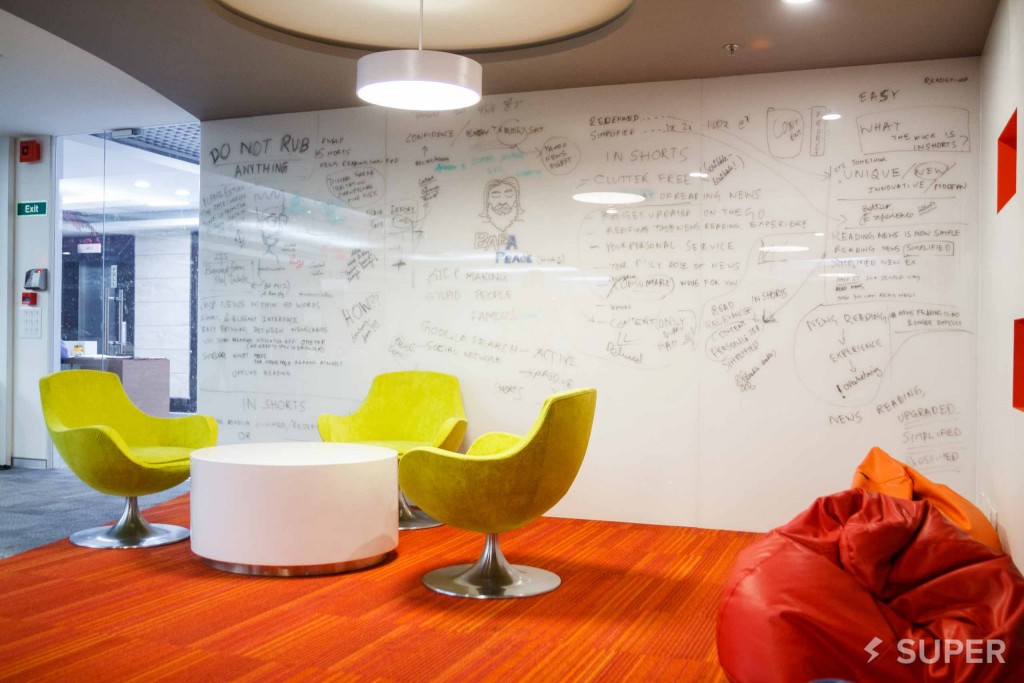 There is also dedicated room for employees to crash whenever they feel like taking a power nap.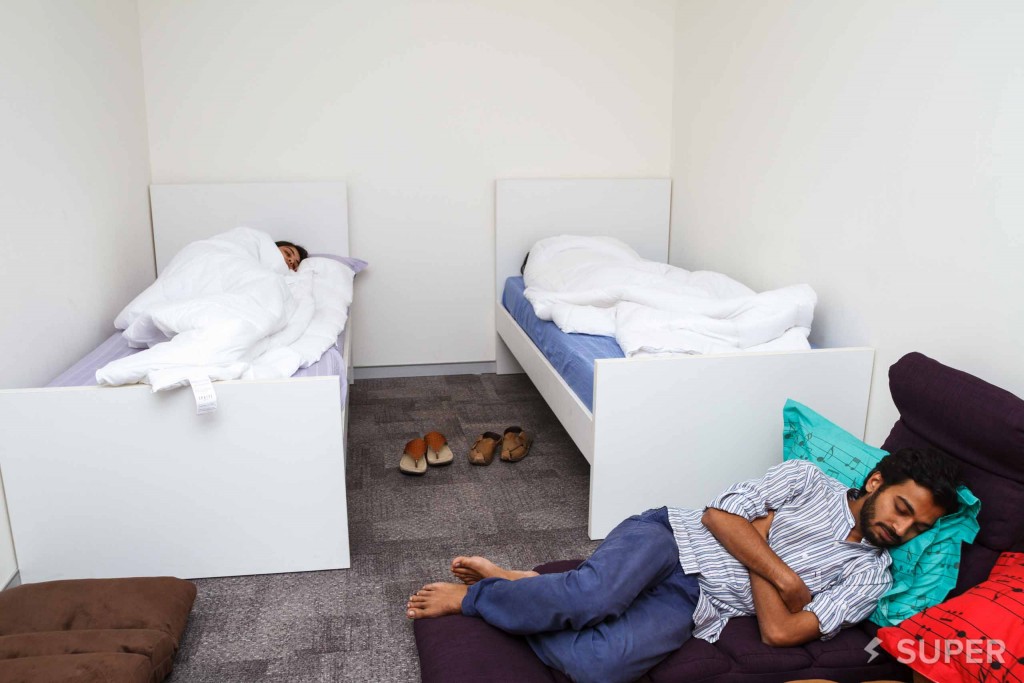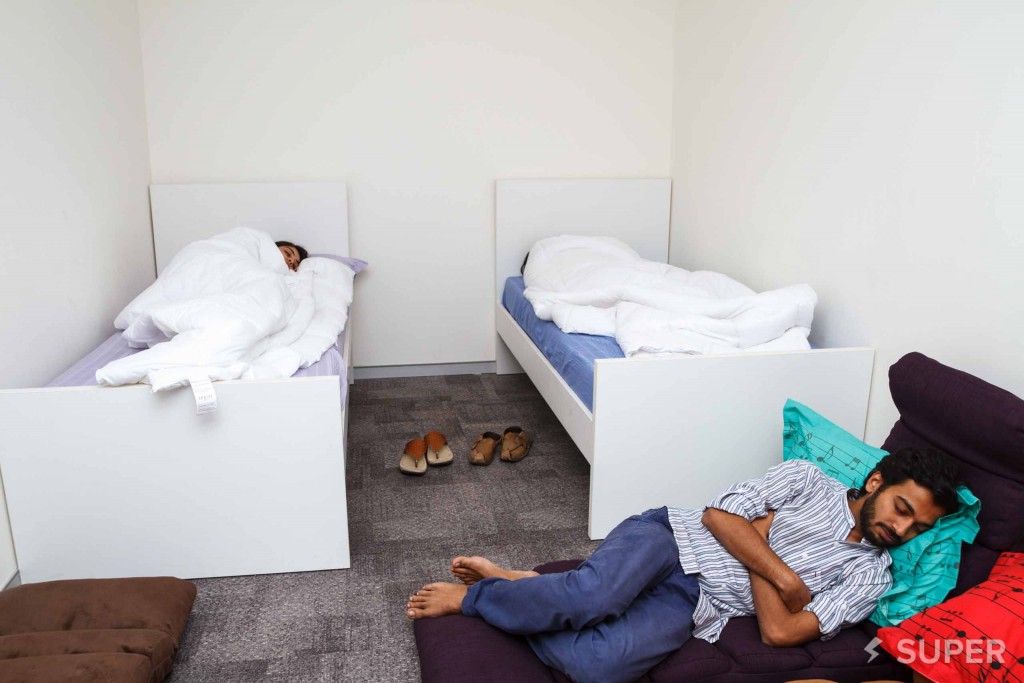 When employees aren't busy reporting news, they can unwind with a pool table and an XBox.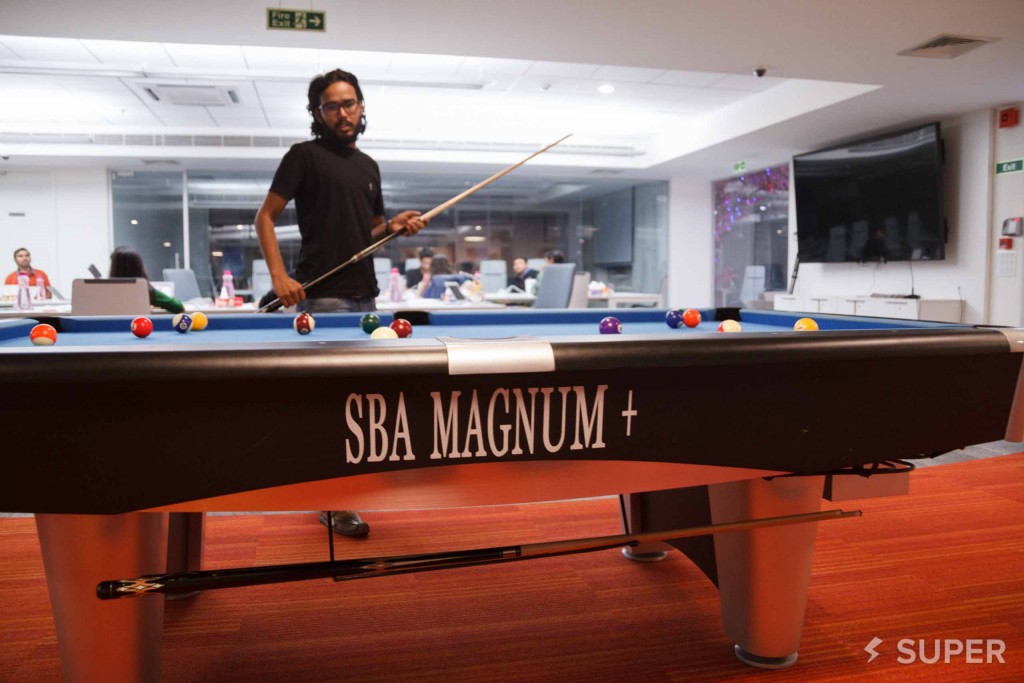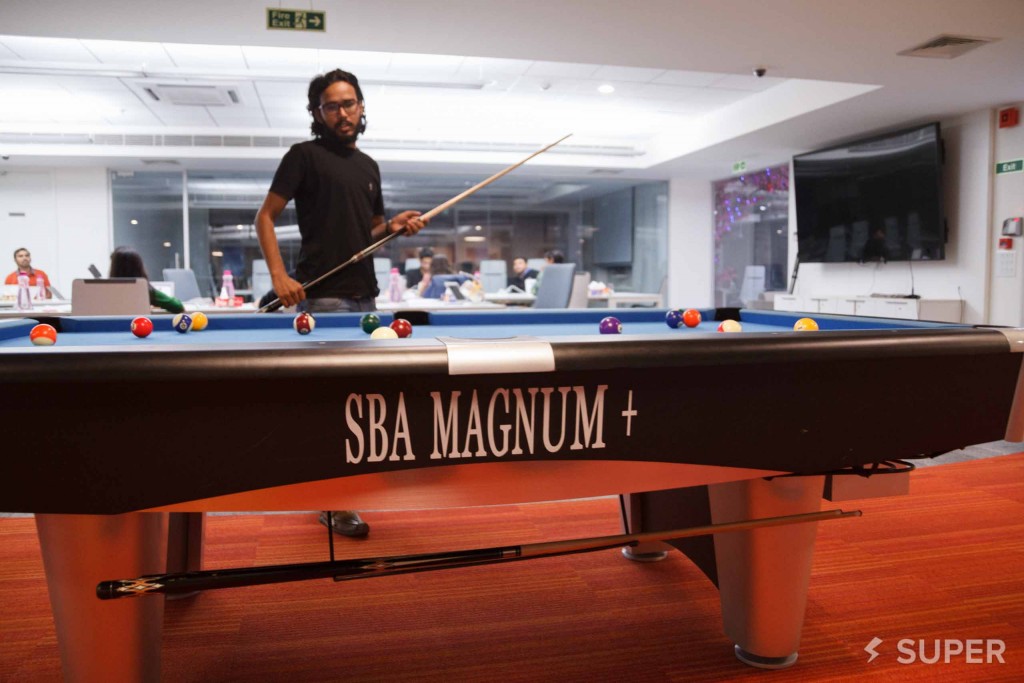 Employees are served a free breakfast, lunch and dinner. "While pursuing my degree at IIT Kharagpur, I was considering many organizations to pursue an internship but none of them offered a culture that I was looking for. So at Inshorts we built that culture.", says cofounder Deepit Purkayastha.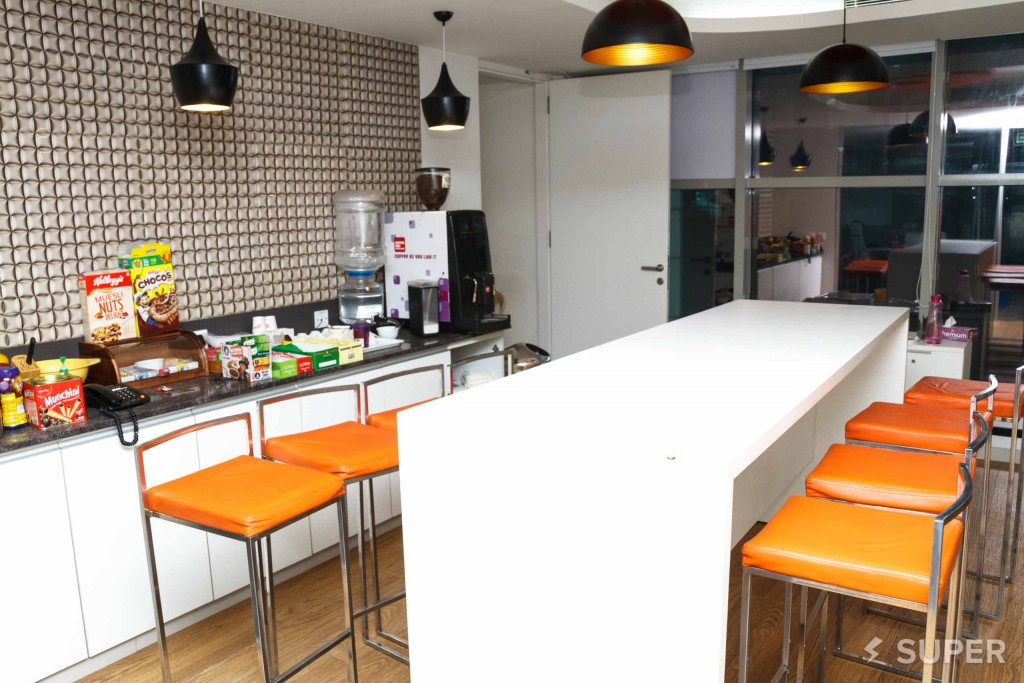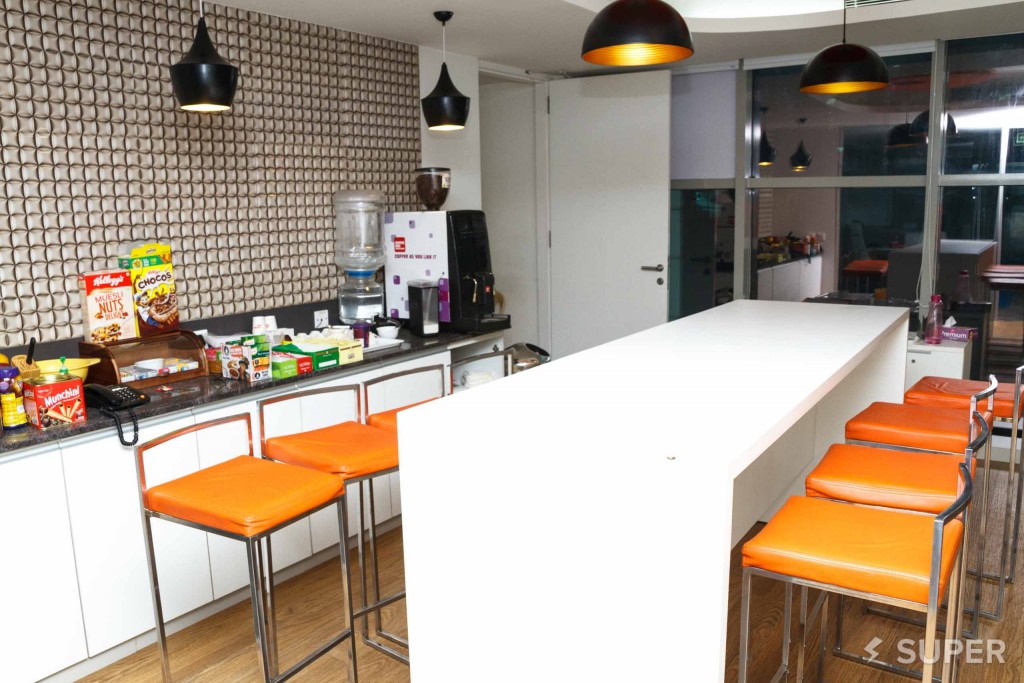 There's a ready supply of snacks as well.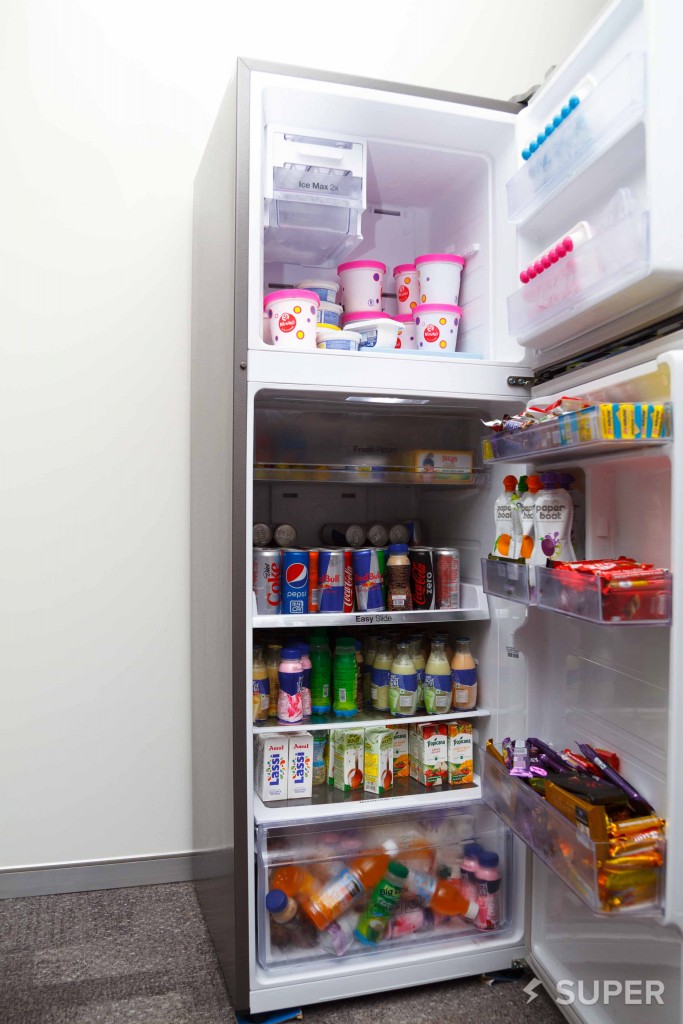 The office has cool interiors that add a bit of jazz to the space.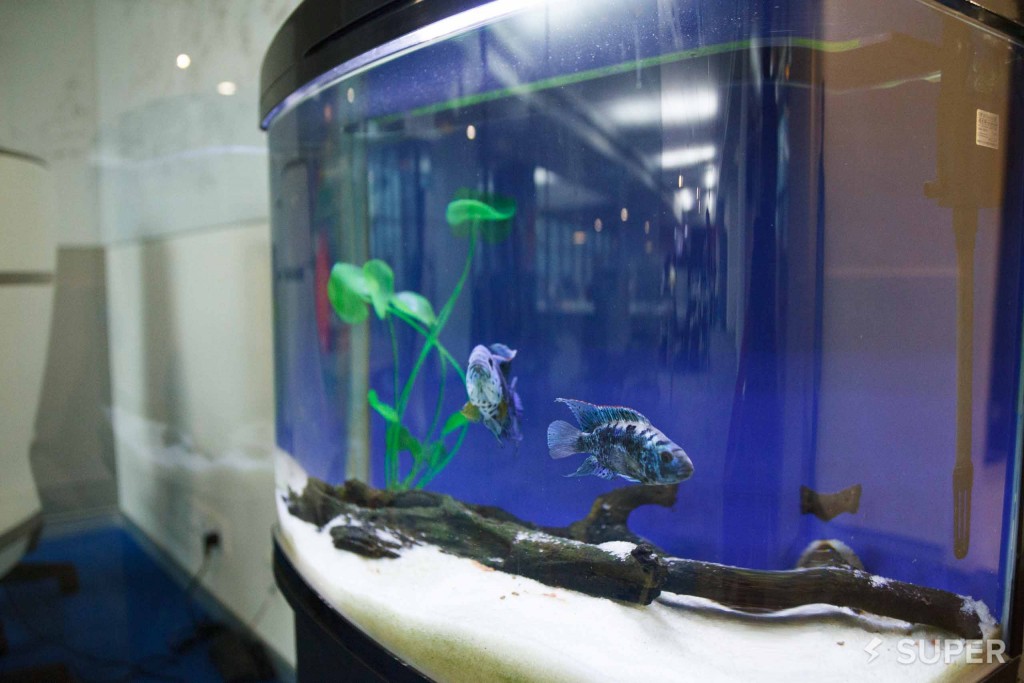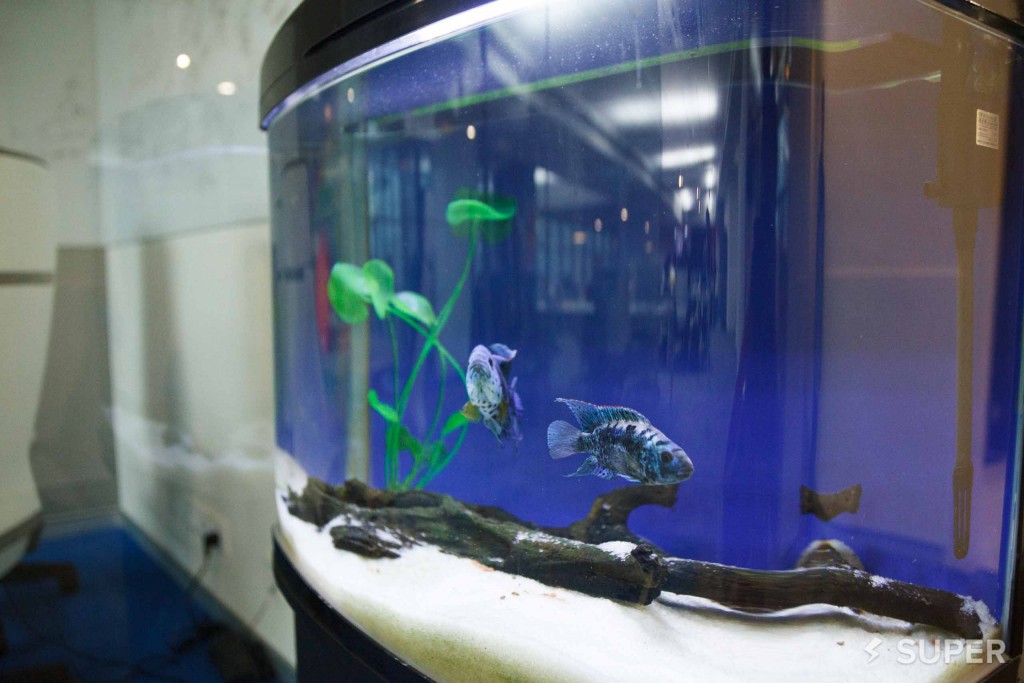 Inshorts' employees come dressed in casual clothes. "We do not emphasize on a dress code because we think that one's work reflects his/her attitude, not their clothes. Overall, we wanted to build an office which employees can look forward to everyday.", says Iqubal.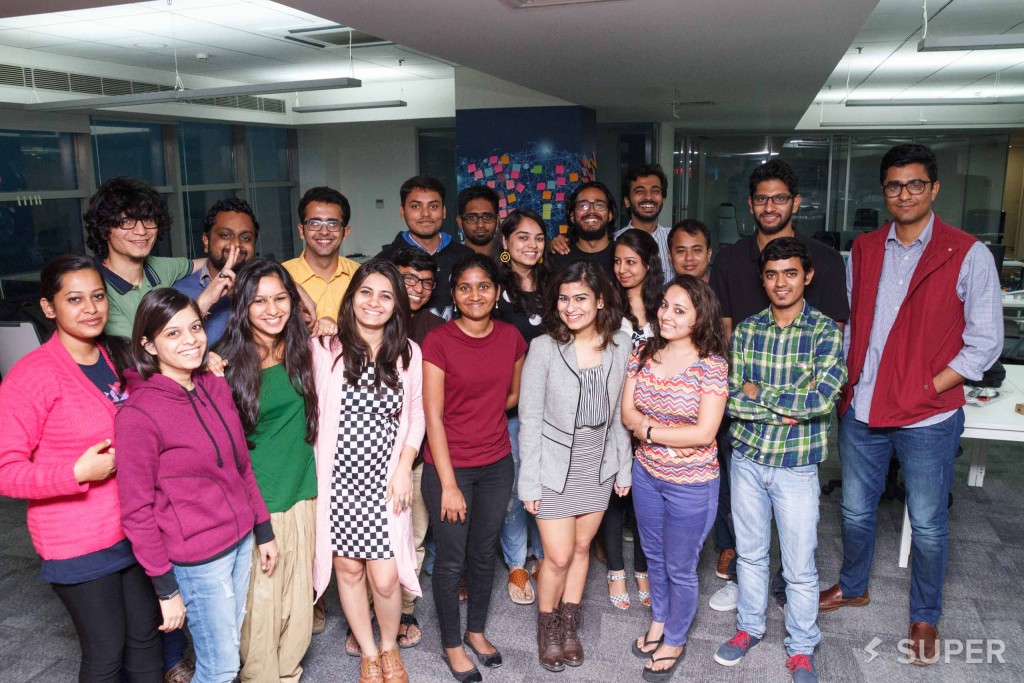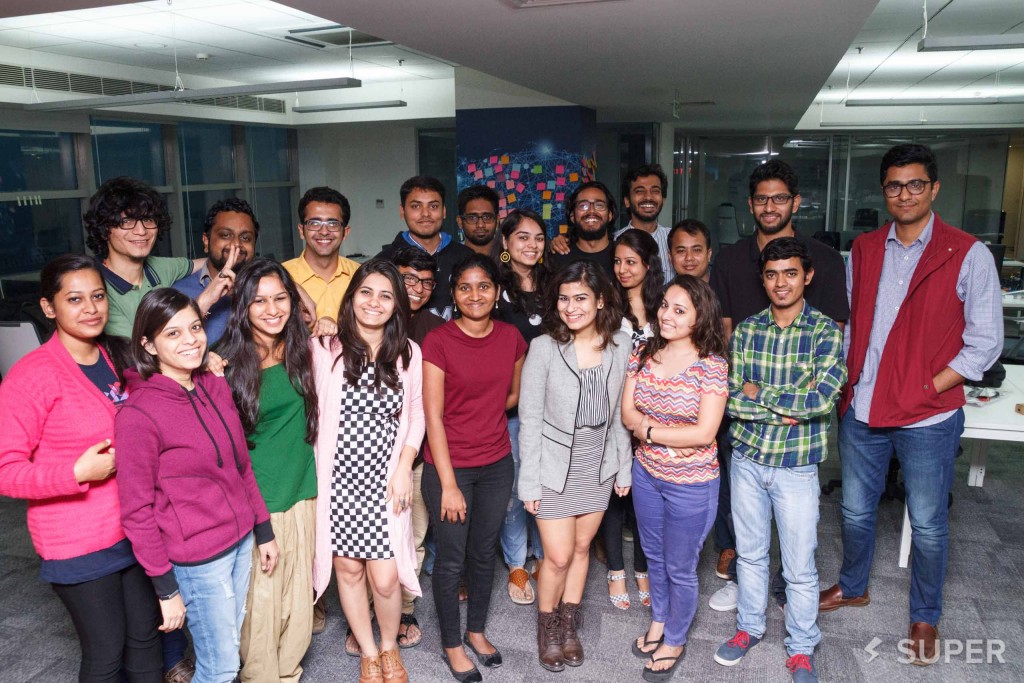 [This post is part of our exclusive  Offices series where we take you on virtual tours of great offices and give you an insight into their work culture.]
[Images: Super App]