It's hard enough to build a single successful app, but the founders at Inshorts now seem to have done it twice.
Inshorts-owned social media app Public has raised $41 million (Rs. 300 crore) in a round led by A91 Partners, which saw participation from existing investors including Addition, SIG Global and Tanglin Venture Partners. This has reportedly doubled Public's valuation to around $250 million.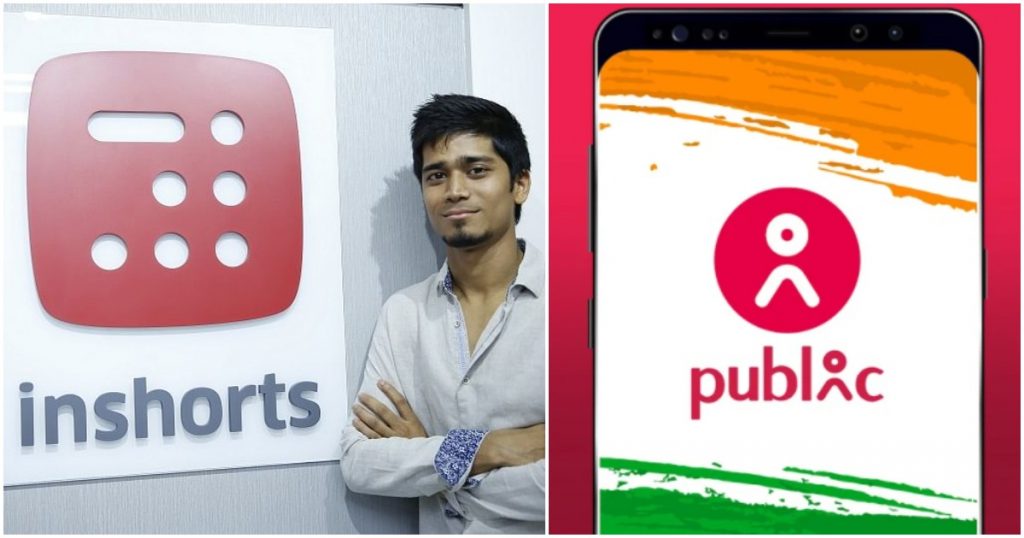 Inshorts is now a household name, but the company has been quietly building a new app, Public, without too much fanfare. Founded in April 2019, Public aims to disseminate local news and happenings — users can record events taking place around them via short videos, and share them with others. The app is heavily localized, and serves videos to users which were shot around their location. Public is available in Hindi, Bengali, Gujarati, Marathi, Tamil, Kannada, Malayalam and Telugu, and has content for more than 15 Indian states. The app primarily targets Tier 2 and Tier 3 cities and towns.
"We are very excited to have A91 Partners join us in our journey towards building the world's largest location-based social network," said Azhar Iqubal, founder and CEO, Public App and InShorts. "With more than 50 million active users in India, we aim to connect the hyper-local communities of Bharat and later make the product global," Iqubal said. Public has over 50 million active users, the company said, and is acquiring over five million new users each month. The app, like other video apps, seems to be sticky, with users spending 20-30 minutes on the app per day on average.
Inshorts, for its part, has quietly become profitable, and is reportedly recording EBITDA of $20 million per year, and profits of $750,000 per month. But the company seems to be pumping this money back into Public, which is currently burning $2 million per month. This isn't the first app that Inshorts has created outside its main business — a few years ago, it had built and generated traction on out an app that showed news through pictures. It's been quite the journey for Inshorts — started by three IIT Delhi dropouts as a Facebook page that shared news updates, it morphed into an app, become one of the most popular news apps in the country, managed to turn profitable, and has now created a new video-based social network with 50 million users. From sharing news to making news, Inshorts sure has come a long way.