With startups, come startup scams.
India is now home to the third highest number of startups in the world. That means there are new startups coming up every day, and they're all hungry for funding. While there's a vibrant ecosystem of legitimate angel investors and VC firms in the country, some unscrupulous elements are now preying on young entrepreneurs who're looking to raise money for their ventures.
Recently, a user posted on popular Facebook group Startup Talky, claiming that their client wanted to connect with entrepreneurs for "direct involvement."

On the face of it, this looks like an investor who's looking for startups to invest in. It helps that the email id comes from "[email protected]" – Al Jazeera, of course, is the Qatar-based tv network which has channels in several languages, including a channel in English.
The request seemed legitimate, and lots of entrepreneurs on the group bit. The post soon had several responses from eager entrepreneurs, sharing their email ids and even their phone numbers. Around 30 people had soon shared their details on the post – presumably, many more would've sent their details to the email account that was listed.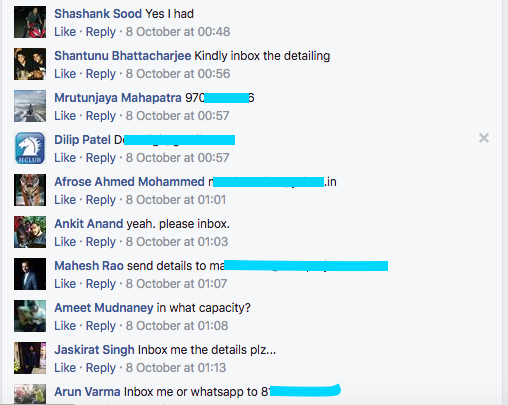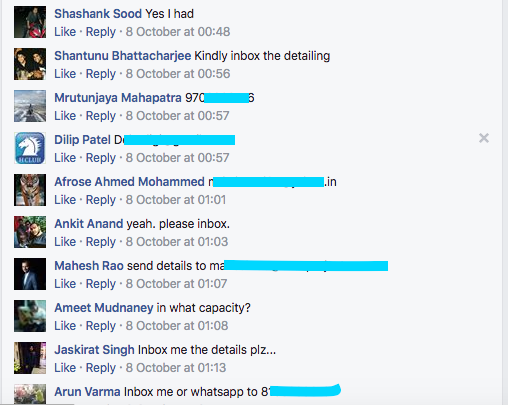 One user, though, suspected something was up. Anushrut Khare looked up the website mentioned in the email – aljazeera.co.in. At first glance, it looks legitimate – casual observer would think this is the Indian version of the Al Jazeera network.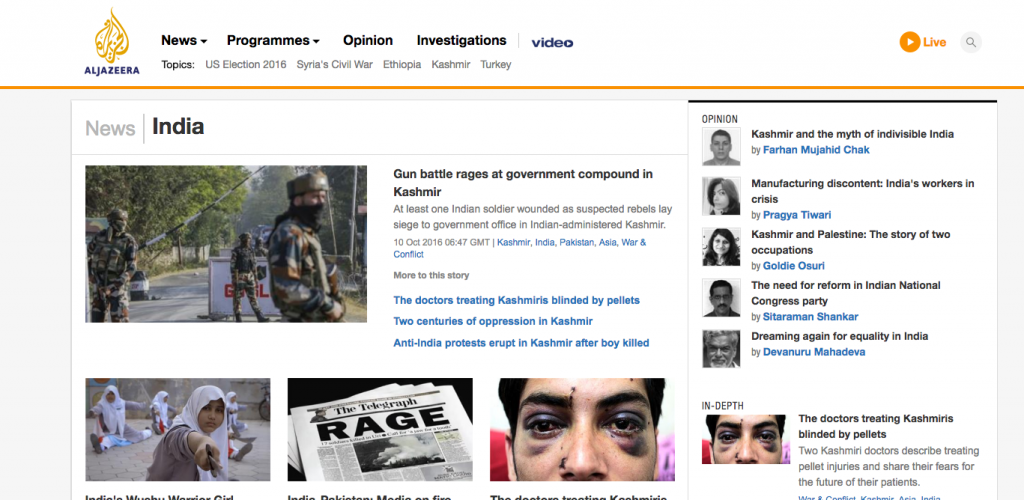 But Anushrut went ahead and looked at the source code of the site. That's where aljazeera.co.in's provenance became clear – it was merely iframing the India version of the Al Jazeera site. This is what the entire source code of the site looked like.


But Anushurt wasn't done – in order to confirm his suspicions, he looked up the domain information of the site, and discovered that it was  registered to a certain Nitin Naresh from New Delhi, and had been created on 12th August 2016. It clearly had nothing to do with the real Al Jazeera.
Anushrut then contacted OfficeChai, and we thought this should reach a wider audience. We have sent an email to the id provided, but are yet to receive a response. We'll update this post if we do.
It's unclear at the moment what the motives of the post are – it could merely be used to collect personal information from entrepreneurs, only to later sell it to email spammers, or in a more sinister scenario, could be used to string along unsuspecting people and make them give up cash with the promise of investment.
At any rate, Al Jazeera.co.in isn't what it pretends to be. And using the Al Jazeera name to establish credibility is illegal.
Anushrut posted his findings on the comments thread, but it's now buried beneath comments, and people are still responding to the original post. And while this one particular instance of fraud was spotted by an eagle-eyed user, there are several other shady investors with dubious credentials who're trying to make a fast buck with inexperienced entrepreneurs . India's is still a nascent startup ecosystem – entrepreneurs need to exercise caution if they're approached by people they don't know, and check their antecedents before entering into dealings with them.
Featured image: PCMag.com