As far as mobile operating systems are concerned, most people think the market is a duopoly — customers get to choose between Android and iOS. But things are different in India — a third operating system is slowly capturing the market, and has already pushed iOS to third place.
KaiOS, the operating system that powers Jio's feature phones, is now the second most popular OS in India with 15% market share. Android, of course, leads the market with 70% share, and iOS is now placed third with a 9.65% market share.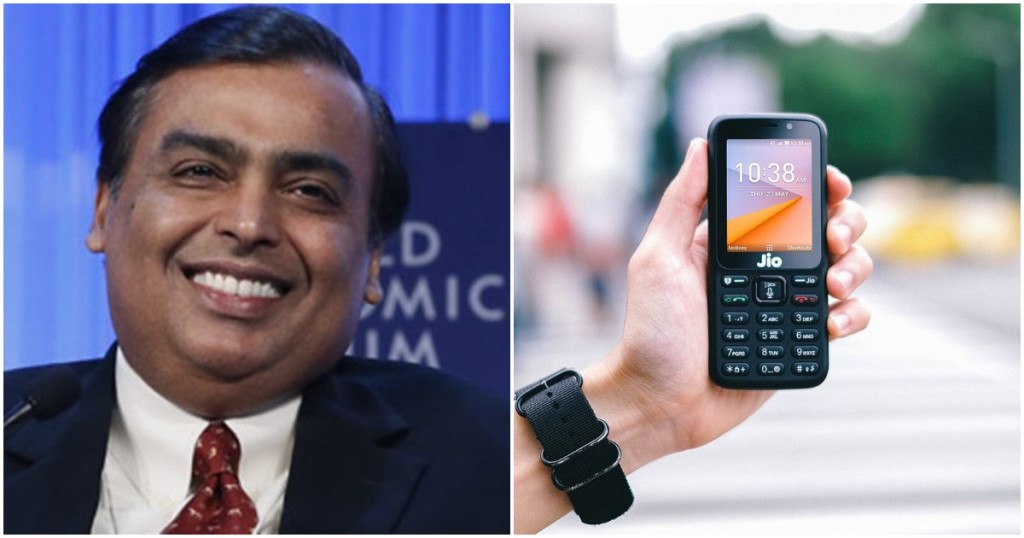 This has been a dramatic jump into prominence for KaiOS, which was first built in 2017, and didn't enter India until Jio's feature phone launch last year. KaiOS is Linux-based mobile operating system that claims that it "merges the power of a smartphone with the affordability of a feature phone." It's built off a fork of an open-source successor of Firefox OS, and is maintained by KaiOS Technologies, a company with all of 200 employees.
And for a small team, KaiOS Technologies sure has a disproportionate influence on the world's mobile ecosystem. The company now claims to power more than 30 million phones worldwide. Appropriately, it has offices the world over — while it is based out of San Diego in the US, it has offices in Hong Kong, San Diego, Taipei, Xián, and even one in Bangalore.  
Jio Phone and KaiOS
The Jio Phone had made an immediate splash when it had launched last year. It had been billed as an "effectively free" phone, with Reliance saying it would refund the entire price of the phone if the customer chose to return it after three years. The price point of the phone was also compelling — at Rs. 1,500, JioPhone was priced much like a feature phone.
But thanks mainly to KaiOS, Reliance's "feature phone" packs quite a punch. The JioPhone not only runs Jio's suite of apps, including JioMusic, JioCinema, HelloJio, JioGames, JioTv, JioShare, JioVideocall, and JioXpress, but also all apps that KaiOS supports. The phone runs Google Maps, Facebook and Twitter, and even has the Google Assistant built in. WhatsApp, too, is expected to be available on the KaiOS soon. KaiOS has its own app store, called the KaiStore, and users can download both free and paid apps much like from the Play Store.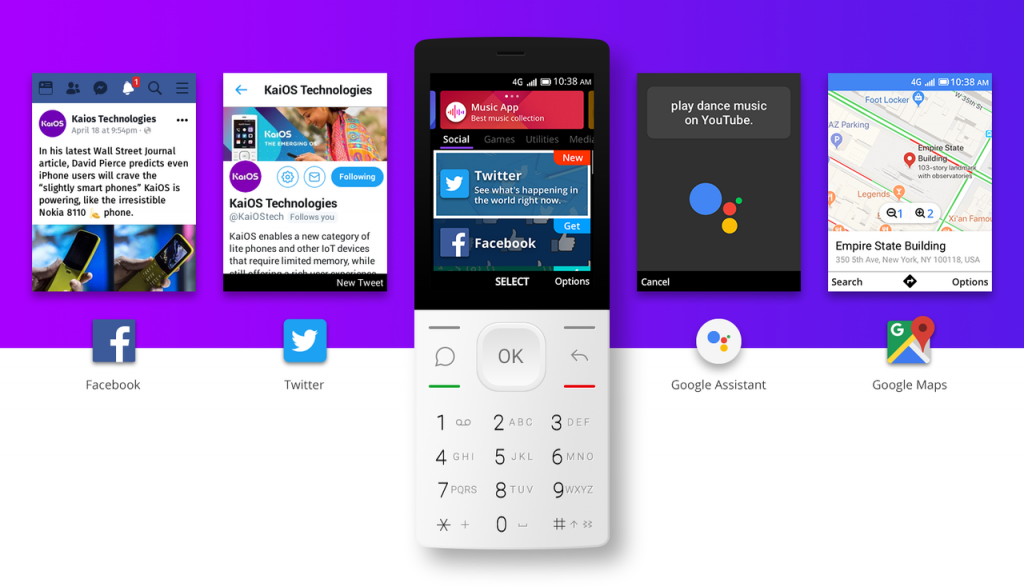 And India's population appears to have responded well to all the functionality that the JioPhone makes available — JioPhone has single-handedly made Reliance the biggest seller of feature phones in the country, displacing Samsung from the top spot. As of last quarter, the JioPhone had a 27% share in feature phone segment, followed by Samsung at 17%. Micromax, Itel, and Nokia followed in the next three positions.
Google takes notice
With KaiOs becoming India's second most popular OS within a year of its launch, it caught the attention of Google. KaiOS's numbers were impressive, but wouldn't have been giving Android sleepless nights just yet. But what KaiOS had managed to capture was the elusive Next Billion Users market that Google seems to so covet —  many of KaiOS's users are people who're getting connected to the internet for the first time in their lives, and Google clearly didn't want to let this opportunity go. It invested $22 million (Rs. 150 crore) into KaiOS last month.
Google has thus ensured that it has a finger in two of the three most popular mobile operating systems in India. With Android and KaiOS, Google effectively controls the operating systems of 85% of India's phones. Given the prices of Apple's phones, iOS was never in the race to become the most popular OS in the world. But India will become one of the few markets in the world where iOS isn't the second most popular OS. As of June 2018, iOS still powers 19% of all phones worldwide, but thanks to KaiOS,  it now powers only 9% of phones in India.