In a world where consumers' trust on the banking system continues to waver, financial technology or Fintech is tapping into the potential. "Last year, financing for fintech start-ups hit over $20 billion, a 66 percent increase on the $12 billion recorded in 2014, according to KPMG", CNBC reported. As Paytm and MobiKwik gained significant popularity in the past months due to demonetization drive in India, their international equivalents are also growing by leaps and bounds. Here we have listed the top fintech start-ups from the Unicorn club.
Lu.com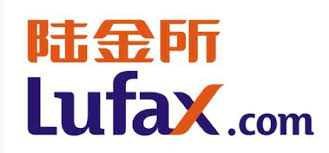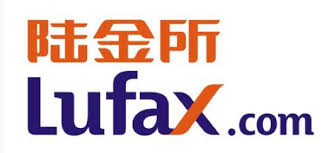 Lu.com, previously known as Lufax, is a Chinese online platform offering financial assets trading and lending services. Founded in 2011, its current valuation is $18.5 billion.
Stripe.com
Stripe is an Irish fintech start-up, headquartered in USA and operating over 25 countries worldwide. Its services enable businesses to accept credit card payments via online. They are currently valued at $9.2 billion.
Zhong An Insurance


This start-up is China's first entirely digitally operated insurance company. With $8 billion valuation, it's one of the top fintech start-ups in the world.
Paytm
One97 Communications or Paytm, is India's leading app based mobile wallet. Its valued at $4.8 billion.
SoFi

SoFi or Social Finance is a youth focused online personal finance company that provides students loan refinancing,  mortgages, personal loans, parent loans etc. They are soon to expand into wealth management as well. Their current valuation is $4 billion.
Credit Karma
This USA based online consumer finance and technology company offers free credit scores, reports and insights to users. Its valued at $3.5 billion.
Adyen


Based in Amsterdam, Adyen is an international online payment company which allows merchants to accept payments from anywhere in the world. Adyen supports payments from Europe, USA, Asia and Latin America. Its valuation is $2.3 billion.
Klarna
This Swedish start-up offers consumers secured and easy-to-use payment options when purchasing from e-stores. It's after delivery payment allows customers to receive products delivered by the e-store first, and then make the payment to Klarna. The punch is, Klarna makes the payment on their behalf to the e-store minimizing credit and fraud risk. The start-up is valued at $2.25 billion.
GreenSky


GreenSky is an American company providing technology solutions to banks and businesses to make loans to consumers in home improvements, retail and healthcare industries. Their valuation is $2 billion.
Zenefits
This USA based start-up offers cloud-based software services to companies for human resource management. The company is valued at $2 billion.