Eighteen years ago, entire families across India had begun huddling in front of their television sets every weeknight. At the stroke of 9, Amitabh Bachchan would hold forth on Kaun Banega Crorepati, and offer a lucky person a chance to win Rs. 1 crore by answering some questions on television. KBC had quickly become a pop culture phenomenon — water cooler conversations at work centered around the previous night's episode, its phone lines were constantly busy, and the first Rs. 1 crore winner, Harshvardhan Nawathe, was feted as a national hero.
Nearly two decades later, India's once again hooked to trivia quizzes, but this time with a deliciously modern twist.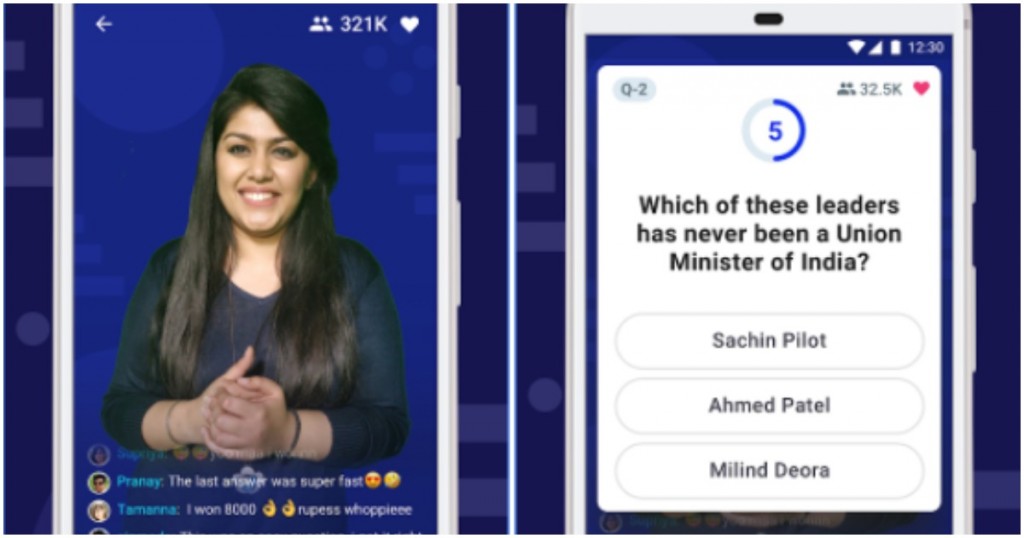 A host of trivia quiz apps apps have surged in popularity on Indian app stores, quickly racking up hundreds of thousands of users. These apps function like a democratized version of Kaun Banega Crorepati — a host asks questions which are live-streamed, and players sitting in their homes across the country can answer them in real time on their phones. Players who end up answering all questions correctly end up splitting the total prize, which is instantly transferred to their digital wallets like Paytm and Mobikwik.
Like the original KBC, trivia apps in India are also an idea that's inspired by the west. In August last year, an app called Trivia HQ had appeared on the US App Store, and had been an instant hit. Trivia HQ had gained millions of users in months, and the opportunity wasn't lost Indian app creators. These are the most popular Indian trivia quiz apps that have mushroomed in the last few months.
Loco: Loco was the first Indian app to sense the opportunity in live trivia games space. The app was launched in November last year, and has grown at astonishing pace since — the app already has over a million downloads, and last week, 2 lakh people simultaneously played for a Rs. 60,000 prize. The app has managed to snag popular VJ Gaurav Kapur as a host, and has live games every day at 1:30 pm and 10 pm.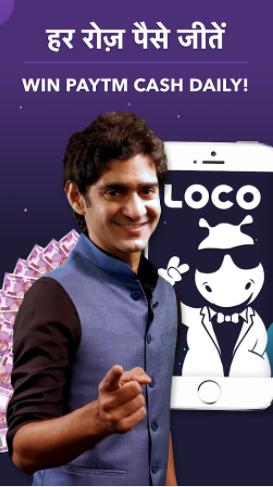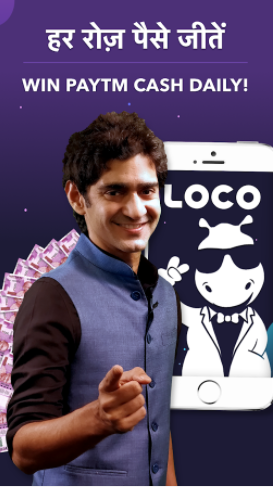 BrainBaazi: The trivia quiz app space is seeing interest from some big names as well — soon after Loco started taking off, the Times Group threw its hat into the ring with BrainBaazi. BrainBaazi has a prize pool of Rs. 50,000, and has 11 questions compared to Loco's 10. With the might of the Times Group behind it, BraibBaazi is advertising heavily to draw more users.
Stupid App: One of the lesser known games in the space is Stupid App. Stupid App throws 10 quickfire questions at users in 100 seconds, and offers a prize pool of Rs. 10,000. It has quizzes daily at 1:30 pm, 5:30 pm and 10:30 pm.
Mob Show: Mob Show has over 1 lakh downloads. Its prizes are more modest, ranging between Rs. 1500 and Rs. 10,000, and has quizzes at 4, 7 and 9 pm.
iQ Live: And Bollywood's involved with Live triva quiz apps too. iQ Live has been founded by businessman Raj Kundra, and the games will be hosted by television actor Rohit Roy. Kundra's wife Shilpa Shetty and sister-in-law Shamita Shetty are already promoting the app on their social media. iQ Live will have quizzes at 1:30 and 9 pm every day starting 12th March.
It's a veritable gold rush in the trivia quiz app space at the moment, and trivia hounds can find a live game at pretty much any time of the day if they're so inclined. The winnings aren't exactly life changing, but they're enough to keep people interested — on Loco and BrainBaazi, the two biggest apps, the winnings can range from anywhere from Rs. 20 to a few hundred rupees. That's not bad for 10 minutes of answering questions, and users have been voting with their feet, downloading these apps by the millions.
And it's also a happy confluence of technological changes that have led to the success of these trivia quiz apps. Smartphones have become ubiquitous, meaning that most people in Indian can participate in these shows. Thanks to Jio's entry in 2016, mobile data is cheaper and faster than ever before, allowing people to stream videos in real time. And because of the prevalence of mobile wallets, winners can instantly receive money that they win. It's 2018, live trivia quiz apps look like an idea whose time has come.