Long term travel is thought to be a bit of a millennial luxury, an escape for gap-year students, itinerant travelers, and people who're somewhat lost in life. But at times it can have unexpected – and lucrative – consequences. 
In 2007, Whatsapp cofounder Jan Koum left his job at Yahoo after a 9 year stint. He had no plan in mind. Koum had worked on scaling Yahoo's back-end infrastructure during its glory days, and was taking a well deserved break. "I was just goofing off," he says. Koum was an engineer at heart, so during his break he began tinkering with a Nokia 6610 phone he'd jailbroken.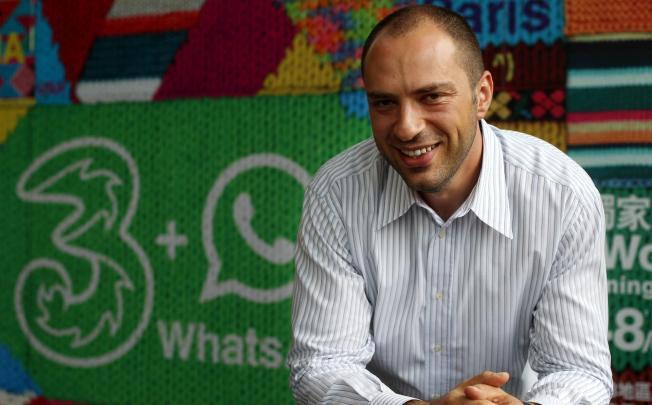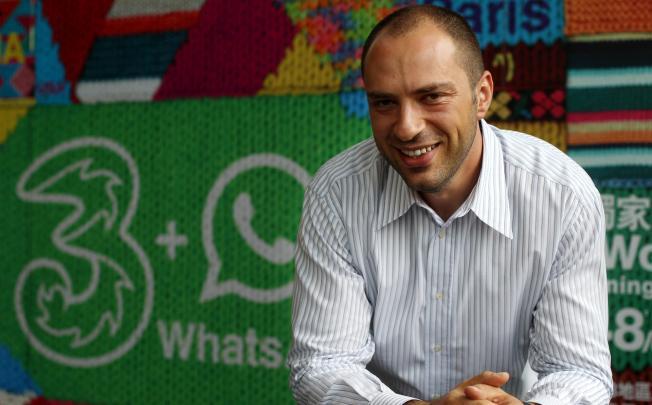 At the end of 2008, Koum decided to go exploring. He had money and stock options left from his Yahoo stint, and was able to travel on his savings. He went all over the world, from Russia, to Ukraine, to Hungary, to Israel to Argentina. "What I  found really hard during that time was keeping in touch with my friends, especially when I was in Argentina," he says. Argentina happens to have notoriously hard phone prefixes. "I could never understand it. I went and got a local SIM card, but I couldn't figure out how people would call me, because of these weird, complicated dialing codes and prefixes, and I was just like, ugh!"
The stars were beginning to align for Whatsapp. Koum returned to the US in January 2009, and decided to treat himself to an iPhone. He'd been tinkering with his Nokia 6610 before he'd left, and now started working on his brand new iPhone. He installed XCode on it, and realized it potential – the iPhone could become a computer that could talk to a server. Koum began thinking of app ideas – and he immediately hit upon the problem he'd encountered during his travels.
People didn't call each other at random times, because they never knew what the person at the other end was doing. This was exacerbated across time zones. Koum thought that of an app which could become a simple "What's up" – a simple status app that told you what people were doing at any given moment. If a person's status said busy, you knew before calling that it was best to call later. Koum was mindful of international users after his travel experience, and Whatsapp normalized all numbers in the full international format. In 2009, that's all Whatsapp was – you couldn't send messages, but you could set a status. The statuses that we see in Whatsapp today – Busy, In a meeting – are all carry overs from the very first Whatsapp product.
Sadly, Whatsapp was a disaster. People were downloading it because there were so few apps on the app store at that point, but they weren't using it to set their statuses. Koum and his team tried promoting it the best they could, but it was gaining no traction at all. That's when Koum thought of another problem he'd had during his travels — international SMSes.
"SMS in those days was expensive. Especially international SMS," says Koum. "There was no good way for people to communicate in real time." Even SMS was unreliable — multiple messages often reached recipients all jumbled up, and messages were not threaded, which meant that individual SMSes between two people appeared as different items, not in a list. Whatsapp thought that this was a problem they could solve. "So we rolled out messaging, we made it  super reliable, we added all these visual indicators." Whatsapp showed one tick if the message had reached the server, and two ticks if the SMS had reached its recipient. This was a big improvement over SMSes, where users had no idea if their messages had reached. And Whatsapp was second time lucky. The new product exploded with new users.
"We stumbled into something that people really, really had a need for," says Koum. Most phone carriers in the US provided free SMSes, but Whatspp was a boon in several other countries. In countries like India, the Middle East, and Germany, Whatsapp began to be widely used, solely through the word of mouth. In the next few years, Whatsapp had amassed 450 million users, and caught the attention of Facebook. In October 2014, it was acquired by Facebook for $22 billion (Rs. 1,43,000 crore) – more than the current sum of the valuations of all Indian unicorn startups.
It had 55 employees at the time.