He who laughs last often can laugh the longest.
Over the last few months, Cred has run one of India's most pervasive ad campaigns in Indian history, roping in celebrities ranging from Madhuri Dixit to Rahul Dravid, co-sponsoring the IPL, and getting influencers to tweet out its ads. But Magicpin, which calls itself India's number 1 savings app, isn't impressed.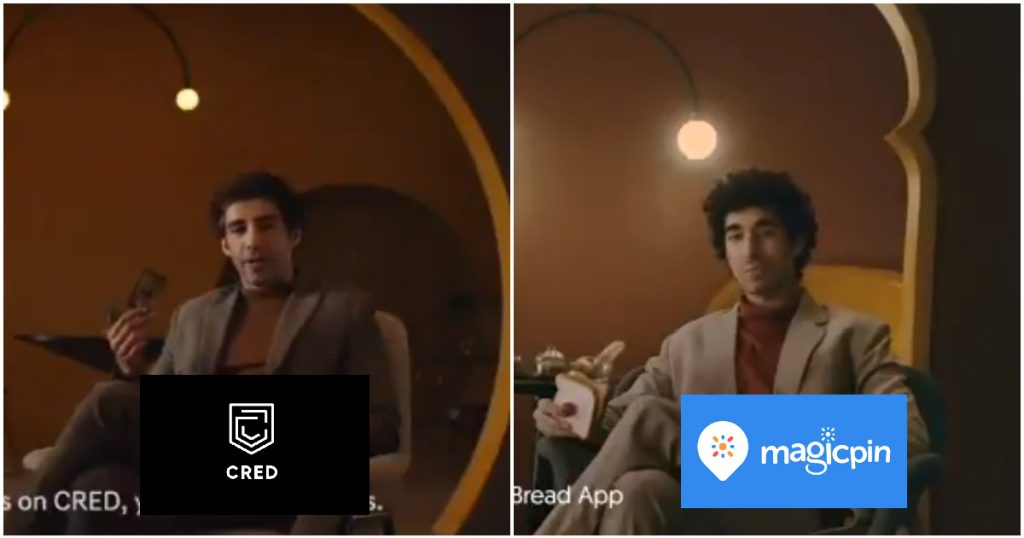 Magicpin has released an online ad spoofing Cred's latest ads. "Each time you use the Bread app, you earn Bread Points," says a posh-sounding man in the exact same setting as in Cred's ad. "We know it's ridiculous, so let me distract you with a celebrity doing something quirky," he declares, before a sandwich strikes him in the face.
At this point, actor Vijay Raaz appears, and says that he's accumulated 3.5 lakh 'Bread Points' and has nothing to do with them. "Ye Bread ka chakkar chodiye, seedhe MagicPin pe aayie (Leave this Bread business, come straight to MagicPin)," he tells the audience.
It's an exceedingly smart strategy — Cred has burnt millions of dollars to make its ad ubiquitous, and Magicpin, without ever naming Cred, has managed to ride on its coattails, and created an ad that has instant recall value. And the jibe hits where it hurts — there are hundreds of complaints on social media of people having lakhs of Cred coins with them, and yet being unable to spend them anywhere. Magicpin is pitching itself as an alternative that can directly get users discounts without first having to accumulate the so-called 'bread points'.
Moreover, the ad pits Magicpin, the smaller company, squarely against Cred. Magicpin is no slouch itself — it's raised $42 million from investors over several rounds of funding — but doesn't quite seem to have the buzz or the marketing budgets that Cred does. This differential will ensure that Cred will likely not respond to Magicpin's ad, and if it does, will result in even more publicity for Magicpin. It doesn't always take a star-studded cast and a massive marketing budget to get your point across — Magicpin has shown that some ingenuity and wit can work just as well too.