Noted investor Mahesh Murthy has been arrested by the Mumbai Police on charges of sexual harassment.
The development comes after an FIR had been registered against Murthy late last year. Murthy had been in the eye of a storm over the last few months, with multiple women having come forward and talked about his sexual overtures that had made them uncomfortable. Murthy had been introduced to many of these women in his capacity as an angel investor, and several women had claimed that he'd acted inappropriately with them.
Murthy had appeared to dismiss the allegations, claiming that the sexual harassment stories had been overblown. In the latest case, in which he'd been booked by the Mumbai Police, Murthy had said that he'd never even met the complainant, but had merely sent her the lips emoji on WhatsApp. "On 25 December 2016, the lady sent me Christmas greetings via WhatsApp and I replied with the lips emoticon. She found this message objectionable and started venting her anger on social networking sites. When I came to know about it, I apologised to her and she accepted it," a Khar policeman quoted Murthy as saying.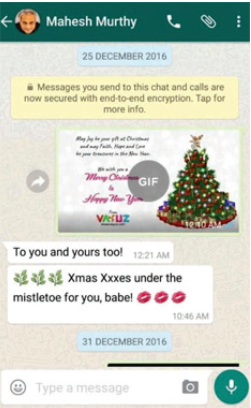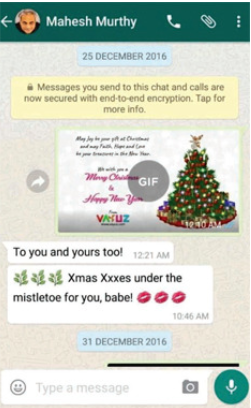 On December 29th, the Khar Police had lodged an FIR against him when the National Commission for Women had intervened on the basis of the complaints they'd received from several women. While there have been murmurs against Murthy's over sexual harassment for a while now, this was the first time an FIR was registered.
Murthy is one of India's most prominent angel investors. Through his personal capacity and his fund Seedfund, he's been among the early investors in successful companies like RedBus, CarWale, Chumbak and Voonik. Murthy also is a popular speaker on India's startup circuit, and makes many appearances at seminars and conferences.
Over the last few months, several allegations of sexual harassment have surfaced against prominent entrepreneurs in India. Last year, an anonymous blogger had alleged that TVF founder Arunabh Kumar had harassed her while she was employed with the company. Months later, a ScoopWhoop employee had leveled similar charges against co-founder Suparn Pandey. 
Update: Mahesh Murthy has tweeted that he's been granted anticipatory bail. "I am told it was a procedural arrest and I have already been released on surety," he added. He's said that he will fight the case in court to defend his reputation.
This is the same issue on which I had filed a case & and where the High Court has already passed an interim order in my favour & against the complainant back in April 2017.

This is an attempt to counter-sue. I will fight this too in court to defend my reputation.

(2/n)

— Mahesh Murthy (@maheshmurthy) February 9, 2018