The coronavirus lockdown has turned things in the Indian startup ecosystem all topsy-turvy.
After startups from ranging from Zomato to Uber to Nobroker had begun delivering groceries, and Ola had started a makeshift ambulance service, travel portal MakeMyTrip has said that it's entering the food delivery business. "Our new online gourmet delivery initiative is a step towards ensuring that food-lovers continue to enjoy their in-city fine-dining experiences by bringing their eating-out adventures to their homes," MakeMyTrip Emerging Businesses Chief Business Officer Deepak Tuli said. With dine-in experiences coming to a halt due to the coronavirus pandemic-triggered lockdown, MakeMyTrip said it aimed to bring culinary experiences from top restaurants of premium hotel chains to the doorsteps of customers in Delhi, Mumbai, Chennai and Bengaluru.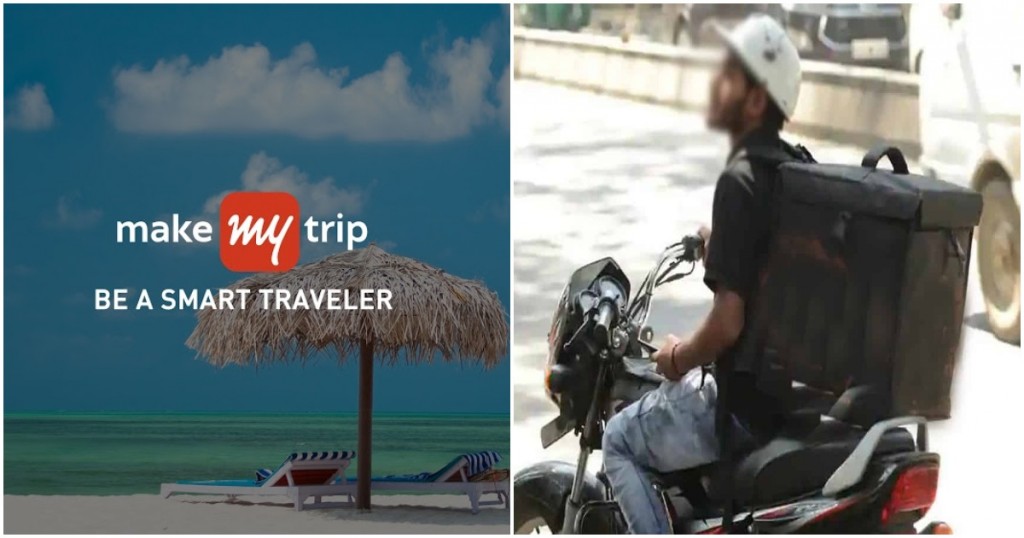 It's not everyday that a travel portal starts delivering food, but these aren't normal times — MakeMyTrip is among the startups that have been hardest-hit by the coronavirus pandemic. The company chiefly made its money from the sale of tickets of flights, trains and buses, as well as hotel bookings, all of which have ground to a halt during the Covid lockdown. This would've meant that MakeMyTrip's revenues would have plummeted, and the company is likely looking at newer avenues to make money.
But food delivery isn't exactly a business where companies have been making profits — even with their scale, both Swiggy and Zomato lose hundreds of crores every year. MakeMyTrip, though, has done well to only deliver from fine-dining restaurants — individual orders values for its service will likely be high, which mean that it can still charge a minimal delivery fee and hope to not lose too much money on each order. MakeMyTrip also said that it would be delivering orders through third-party service providers, which means it wouldn't have to start a logistics business from scratch.
But it isn't as though other players aren't eyeing this space — just this week, Swiggy tied up with Marriott hotels to deliver food exclusively through its platform. High-end restaurants, too, are actively looking for food delivery partners — with there being no clarity on when restaurants will be able to open, online delivery of food might be the only way they can continue to run their businesses. And while there are already players in the space in the form of Swiggy and MakeMyTrip, it remains to be seen if people will be willing to pay fine dining prices while ordering in — people pay a premium for fine dining rates in part because of ambiance at the restaurant, and may be unwilling to pay the same rates to have five-star food while in their pyjamas in their bedrooms. But MakeMyTrip seems to be having a go at the space anyway, and perhaps with good reason — with most of its business essentially shut down, it's zeroed in on the one business that will likely keep running through the coronavirus outbreak.