The more things change, the more they remain the same.
Myntra, which had sought to disrupt offline retail by selling clothes online, is now relying on the most visible symbol of the offline fashion industry to run its business — the humble neighbourhood tailor. Myntra is roping in local tailors to deliver clothes so that they can alter products right at the customers' doorsteps, which the company hopes will reduce returns on sales. Nearly 15-20 percent of all sales in India's online fashion industry end up being returned by customers.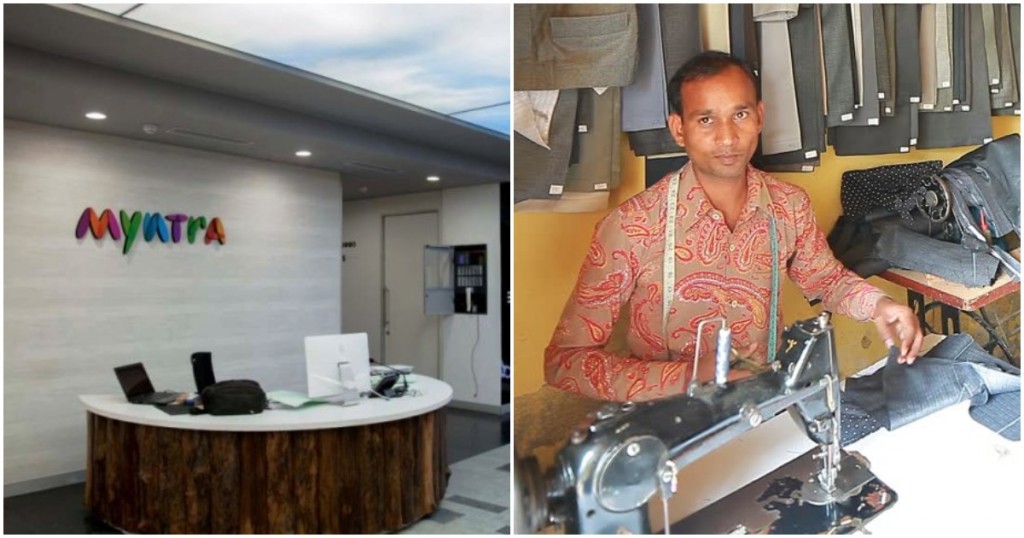 "Most of the garments that are returned today on the platform are because of minor alterations required like the length reduction of jeans or top sleeves. It means business loss, and more importantly, bad consumer experience for us," said Amar Nagaram, head, Myntra Jabong. The company is piloting the project with local tailors in Delhi-NCR, and will soon roll it out all over India, especially in Tier 2 and Tier 3 cities. 
Sizing is a particular concern for Indian clothes online, and there are no standardized sizing measurements across brands. The data that Myntra collects through tailors will ultimately be mapped with brand data, and its own set of measurement for the user. By sending tailors to deliver products, Myntra hopes that they will be able to make minor adjustments on the spot, and help reduce return rates on its deliveries. Returns can be particularly punishing on fashion companies because they not only require companies to bear two-way logistics costs for goods that are shipped, but also significantly reduce the overall sales numbers.
Myntra's roping in of local tailors is only the latest step that Indian e-commerce companies have taken that shows that far from disrupting traditional retail, e-commerce will likely work hand-in-hand with it in the country. Myntra started off as an online site, but has experimented with offline stores of its own, with varying degrees of success. Myntra's parent company Flipkart has also gone offline, having acquired phone repair company F-1 Info Systems, and also opened experience centers for its furniture range. And in the fashion space, Paytm Mall had tied up with Red Tape to open co-branded outlets, where customers would be able to try on shoes before buying them through Paytm Mall. It's early to say how Myntra's tie up with tailors will fare — sending qualified tailors to make deliveries will likely be more expensive than sending regular delivery partners — but on the face of it, it appears to be a creative step to help fix one of the biggest issues that the online fashion industry faces today.