All these years, cab aggregators like Uber and Ola have imposed penalties on users when they cancel a booked ride. But the Madhya Pradesh government is looking to even the playing field.
Cabs in Madhya Pradesh will no longer be able to cancel rides or refuse services as they've done all this while — each time they cancel a ride, they will be fined Rs. 1000, as per a new law that will soon come into effect. The law is a part of a set of regulations that the Madhya Pradesh government is coming out with to ensure the safety of passengers and quality of service.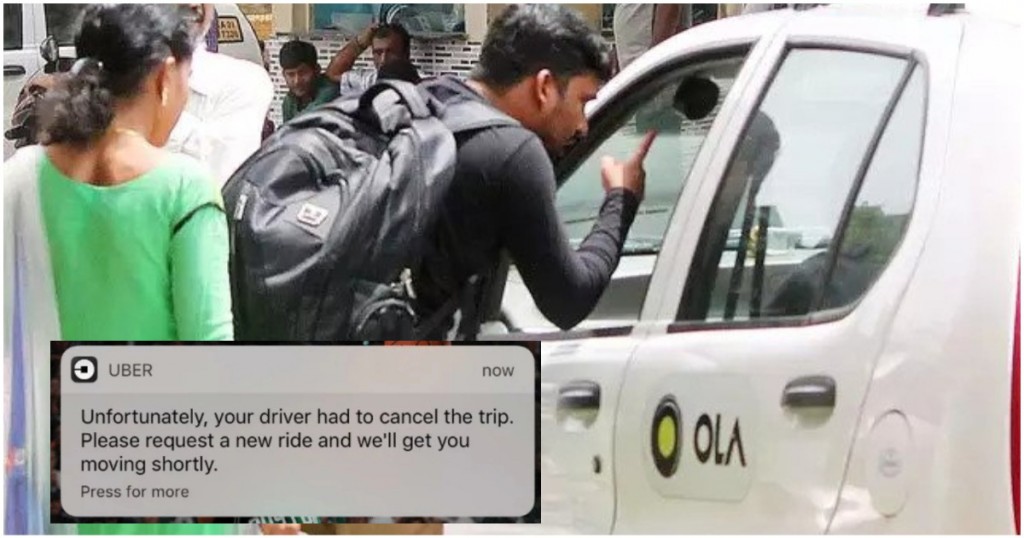 Apart from penalizing aggregators for cancellations, the new law will also look to regulate fares. "The administration feels the need to regulate app-based taxi providers because they have been in operation across the state for quite some time now, yet everyone has different fares and terms and conditions," a Madhya Pradesh government official told Times of India. The regulations will also require security features, such as a beeping alert in the control room if a cab stops midway or heads in a different location, to be incorporated. The new rules will cover not only cab aggregators like Ola and Uber, but also firms that provide autos, rental bikes and taxis. Aggregators will also have to pay a fee and take licence from the transport department after meeting certain criteria. "From safety of passengers, to condition of vehicle and fare, every aspect will be regulated," said an official, adding: "The state will fix minimum and maximum fares so that passengers aren't fleeced and neither does any firm undercut the others. It would be fixed in such a way that it benefits passengers ."
Madhya Pradesh isn't the first state to come up with regulations around cab aggregators — Karnataka and Maharashtra have come out with similar regulations of their own. But what makes Madhya Pradesh's proposal unique is the penalty for cab aggregators when their drivers cancel a booked ride. This has been a bone of contention for Indian customers ever since cab aggregators first made their way into the country — customers are charged for cancelling a booked cab, but cab drivers could cancel cabs with impunity without any consequences, and customers were forced to book another ride. With the new penalty on cab aggregators soon coming into force in Madhya Pradesh, users will soon be able to know if the financial penalty on cab companies leads to fewer cancelled rides. And if the new laws lead to a reduction in the number of cancelled rides in Madhya Pradesh, it could become a model for the rest of the country to emulate.