India's unicorn glut of the last couple of years isn't just producing new unicorn startups — it's producing unicorns from existing unicorns as well.
Oxyzo Financial Services, the lending arm of unicorn startup OfBusiness, has become India's latest unicorn after raising $200 million in its Series A funding round. This was the largest-ever Series A funding round for an Indian startup, and was led by Wave Global and Tiger Global with participation from Norwest Venture Partners, Matrix Partners and Creation Investments. The round values Oxyzo at $1 billion, making it India's 13th unicorn startup of 2022. Oxyzo's parent company, OfBusiness, had become a unicorn in August last year.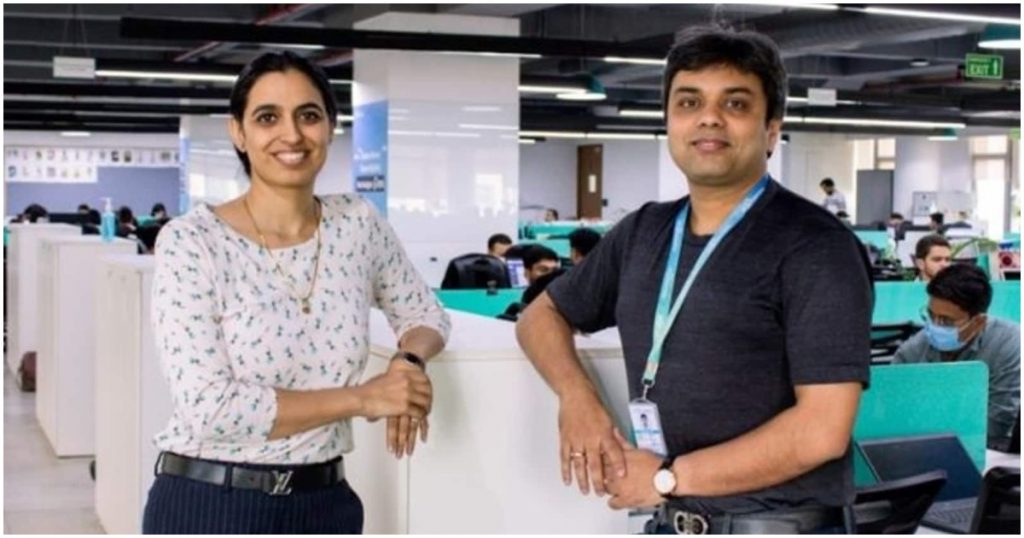 OfBusiness had been founded in 2015 by Asish Mohapatra, Nitin Jain, Ruchi Kalra, Vasant Sridhar and Bhuvan Gupta. The company runs a tech platform for sourcing raw material and credit for small businesses. OfBusiness had launched Oxyzo, a separate division for lending, in 2017. OfBusiness had grown quickly — after becoming a unicorn in August last year, OfBusiness had attained a valuation of $5 billion by December 2021. Oxyzo has now been carved out of the OfBusiness as a separate company and has raised external capital. The new investors in Oxyzo are common for OfBusiness too, except for SoftBank which has yet to invest in Oxyzo.
"We have operated Oxyzo as a separate unit as part of the OfBusiness group with its own team and now the business has reached a point where it could raise capital on its own. For example, 70% of lending from Oxyzo is outside the OfBusiness suppliers," said Ruchi Kalra, who is leading Oxyzo. Kalra, incidentally, is married to Asish Mohapatra, who will continue to lead OfBusiness. With the carving out of Oxyzo and its newfound unicorn status, the duo become the first Indian couple to run two separate startup unicorns. Both Kalra and Mohapatra studied at IIT and worked at Mckinsey before co-founding OfBusiness.
OfBusiness runs a tech platform that facilitates raw material procurement for small and medium enterprises, with a focus on the manufacturing and infrastructure sectors. Oxyzo, for its part, finances the suppliers of OfBusiness and also lends to SMEs for supply-chain finance. It has also started lending to new age businesses in sectors like logistics, warehousing and direct-to-consumer.
Impressively, OfBusiness and Ozyzo are both profitable. OfBusiness had an annual revenue run rate of $1.1 billion billion by last year. Oxyzo now has $350 million of assets under management, which have doubled in one year. It says its gross non-performing assets are just 1.2%. Oxyzo is also planning to open its supply-chain marketplace to other lenders who can lend to suppliers and businesses on the platform.
OfBusiness and Oxyzo have several records to their credit. Ozyzo's $200 million funding round is the largest Series A round for an Indian startup. The two companies are also the first two unicorn startups to be run by a husband-wife duo in India. And Oxyzo is the second startup unicorn to be carved out of an existing unicorn — Ola Electric had earlier been carved out of Ola Cabs, and entered the unicorn club. As India's unicorn club goes larger, newer unicorns are seemingly being created faster — and in more unique ways — than ever before.