Ola is now using its tech to help customers ride a distinctly low-tech mode of transport — the humble cycle.
Ola is piloting a project called Ola Pedal in IIT Kanpur, through which students will be able to rent cycles, just as they'd book a cab. Ola has made around 600 cycles available at spots around the campus which can be booked through its app. When a student requests a cycle, a cycle near them is assigned, and a code which unlocks the cycle sent to them.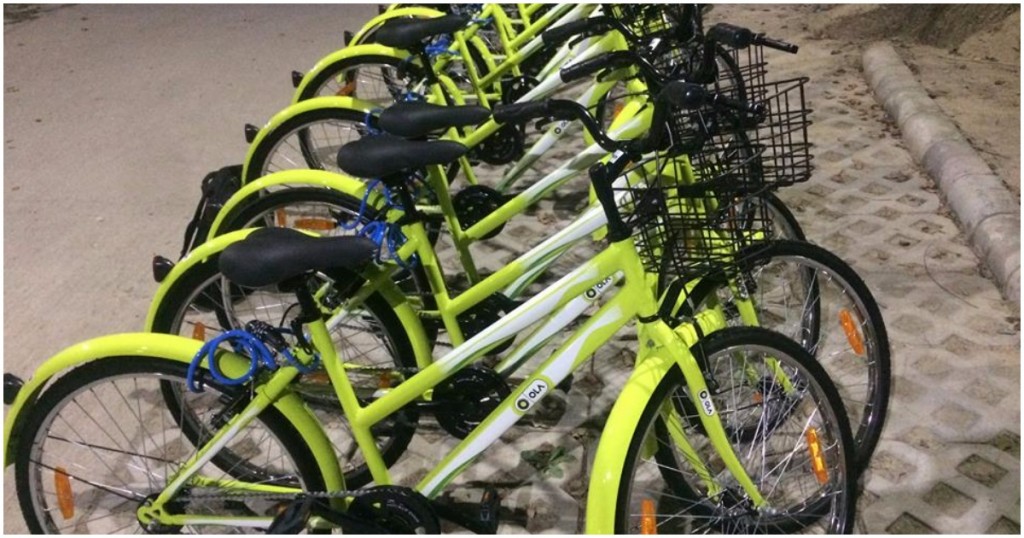 Once users are done with the ride, they can drop off the cycle at their nearest Ola parking station and notify the app. For the trial period, Ola's cycles are free for the first 30 minutes, and cost Rs. 5 for each following 30 minute period. The second phase would have much more sophisticated cycles, with a GPS, QR codes, smart locks and better security features to keep the cycles within the campus.
It's an initiative that makes sense for IIT Kanpur — cycles are the preferred mode of transport in its sprawling 1000-acre campus. Ola Pedal will allow students to share cycles and utilize their underused capacity. IIT Kanpur will prove to be a good testing ground for Ola — the results from the project here could help it extend the project to cities and the general public. Globally, bike sharing startups are currently managing to raise large amounts of funds, and in India, ZoomCar has piloted a project to let people share bicycles in Bangalore.
Challenges, though, will remain for bike sharing startups. In China, a bike sharing startup called Wukong had shut down after 90% of its cycles were stolen within a few months. In India, bike sharing startups not only face the challenges of theft, but the concept is also unproven — the traffic and pollution on Indian roads can make cycle rides uncomfortable and dangerous.
But Ola's initiative will help the company steal a march over its competitors, should the market develop in the coming years. Ola already has functioning solutions for cars, autos, and shuttle buses — it might just end up adding cycles to that list.