Ola's drivers now have one fewer thing to worry about as they battle through traffic in India's congested cities.
Ola has said that it now lets its drivers find nearby toilets when they're on the move. "We are integrating technology to help create access for our 800,000+ driver-partners; helping them find public toilets around them when on the road, through their in-car devices. With this, we positively affect their personal hygiene and quality of life," wrote Ola in a blog post.
The move appears to be motivated by Prime Minister Narendra Modi's Swacch Bharat Initiative. Ola CEO Bhavish Aggarwal shared a letter Modi had sent him dated 9th September. "As a Champion of Change in the taxi aggregation platform, you are deeply admired across the nation," Modi had written. "I personally invite you to lend your support to the Swacchta hi Sewa movement and dedicate some time to the cause of a Swachh Bharat."
Honored to contribute to the #SwachhataHiSeva movt led by Hon'ble @PMOIndia @narendramodi this Gandhi Jayanti https://t.co/zG0c3DmS6P (1/2) pic.twitter.com/JTm6EJICM3

— Bhavish Aggarwal (@bhash) October 2, 2017
Ola appears to have moved rapidly to implement the toilet feature over the next month, finally launching on Gandhi Jayanti on 2nd October. Public toilets are notoriously hard to find in Indian cities, and this makes things especially hard for cab drivers, who can be on the road for several hours straight. With no options easily accessible, drivers can often end up relieving themselves on the streets. Ola says that with its new feature on drivers' apps, they will be able to simply navigate to the nearest public toilet between rides.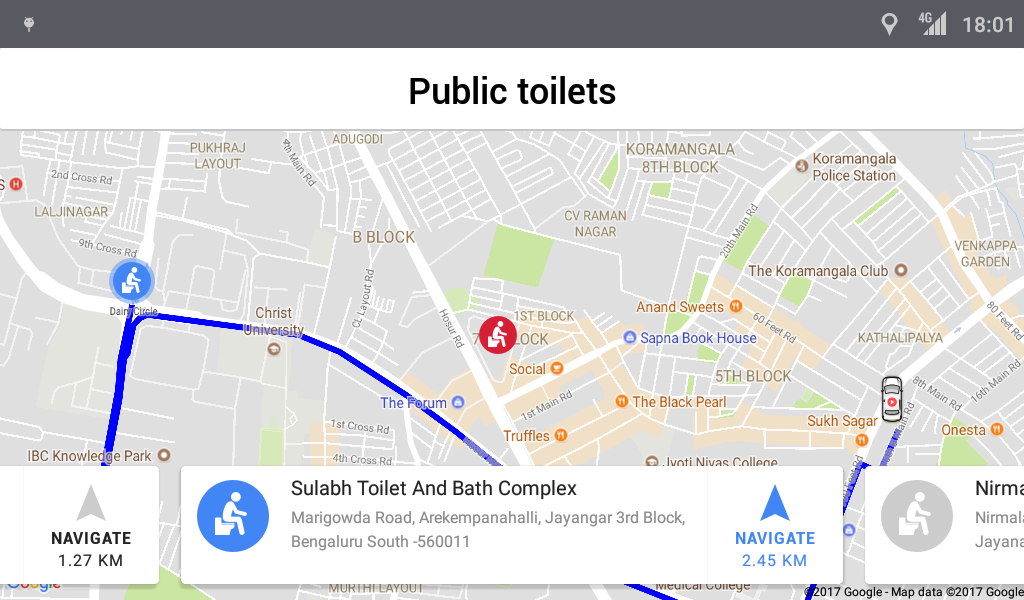 This seems to be a pretty solid example of how public-private collaborations can make a real impact. The government has spent crores building toilets across the country; it is now looking at private players to help generate awareness and drive their usage. And it's a win-win — Ola's drivers too will be grateful to have a handy feature that'll help them focus better on their jobs. And India's cities might end up looking a little more Swacch than before.