The Karnataka government is at loggerheads with Uber and Ola yet again – after banning bike taxis and surge pricing, the government has now trained its sights on ride-sharing services. The Karnataka government had given both the cab-aggregator startups 3 days to stop their ride-sharing services in Karnataka citing permit issues. According to the state transport department, ride sharing services cannot be run by private players under the 'stage carrier' rule. Under this rule, there can only be one dedicated point of pick and drop for passengers, as opposed to the pool services which may involve several pickup and drop locations on the way.
But Uber and Ola – who have both been battling the government's and taxi unions' various regulations and protests against their services – have chosen to stay their ground on this one.  
Uber on its part though is not only running the services, but has also rolled out a public petition encouraging its users and influencers to sign the petition. The petition has been signed by almost 19,000. "We will continue to engage with the transport department and Karnataka government as ride-sharing products like uberPOOL are the future of urban mobility, helping decongest cities by getting more people into fewer cars and letting riders move around their city more affordably." an Uber spokesperson told OfficeChai.
Ola too is running its Share services per usual. An email to Ola requesting for comment was unanswered.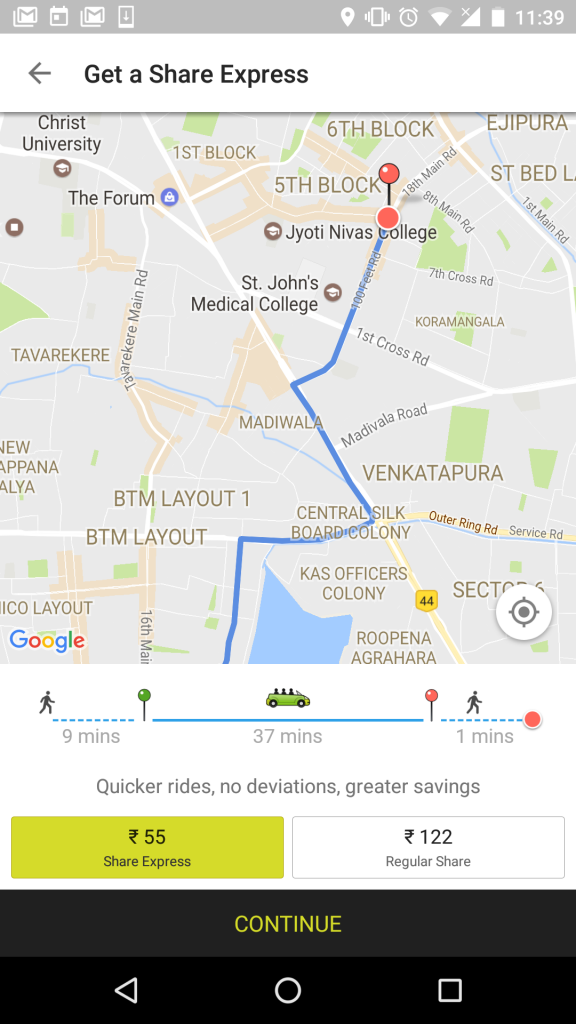 Supporters of ride sharing services cite the enabling more efficient use of vehicles, savings in fuel, and cheaper rides as reasons why these services shouldn't be banned by governments. 
This is not the first time the government has been up in arms about ride sharing services. Last year, it had banned tempo-traveler ride services of Zipgo and Ola Shuttle citing the same Stage Carrier Act. Zipgo had then launched an online petition which had managed to garner support amongst local Bengalureans. Even though the Karnataka government wasn't completely forthcoming on its stand on shuttles, Zipgo and Ola shuttle continued to run the services. The Delhi government however, had approved the model of ride share services, provided some conditions were met, such as no passengers could be picked up or dropped outside of the scheduled stops.
It remains to be seen how the Karnataka government responds to this move by cab aggregator companies – there have been crackdowns in the past with drivers being stopped and their vehicles being impounded. But for now, it appears that it's business as usual for Uber Pool and Ola Share.