India's startups now seem to be stepping in with their expertise to help India fight the latest Covid wave.
Ola has said that it'll soon start the home delivery of oxygen concentrators. "We must come together and help our communities during these unprecedented times. Today we're announcing the O2forIndia initiative in partnership with Give India to provide free and easy access to oxygen concentrators to those in need," wrote Ola CEO Bhavish Aggarwal.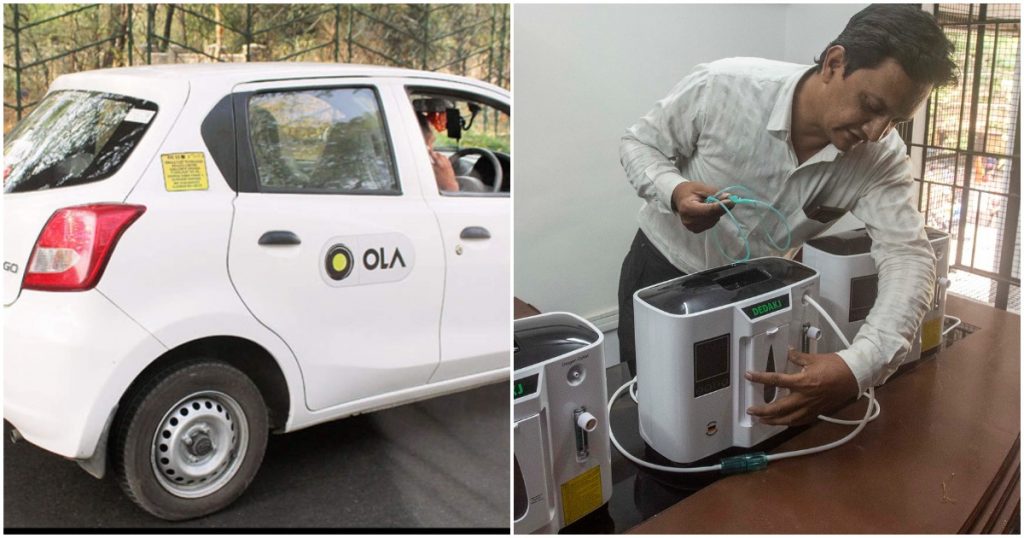 "You can request for concentrators on the Ola app. Once validated, we will deliver it to your doorstep and pick it up back once you no longer need it. Concentrator and transportation are both free," he added. Aggarwal said the initiative will begin in Bangalore this week, and then expand across India. "We hope this initiative brings much-needed support during these very difficult times and helps in mitigating the pain and the anxiety among those impacted," he added.
This does seem to be an area where Ola could play a role — thanks to the efforts of the government and private individuals, large number of oxygen concentrators have been imported into India over the last few weeks. But these oxygen concentrators are stored in warehouses across the country, and there are also disturbing cases of black marketing that are now emerging. Ola, thanks to its large fleet, is perhaps best positioned to distribute objects from point A to point B, and can help speedily transport oxygen concentrators across cities to where people need them.
Ola says it has partnered with the Give India foundation, and will allow people to use oxygen concentrators for free, and also pick and deliver them for free. If Ola can ensure that it can check fraudulent requests, and also deliver concentrators on time, it can help save lives during the pandemic. Earlier, Delhivery had said that it was helping transport essential supplies to India; with Ola now delivering oxygen concentrators, India's logistics startups are standing up and making an impact during this crisis.