In 2011, InMobi had become India's first unicorn. Eleven years and many twists and turns later, Open has become its 100th.
Neobanking platform Open has come India's 100th unicorn startup after raising $50 million in its Series D round. The round was led by IIFL, and also saw participation from existing investors Temasek, Tiger Global and 3one4 Capital. The round values Open at $1 billion, making it the 14th unicorn startup of 2022, and the 100th Indian unicorn overall.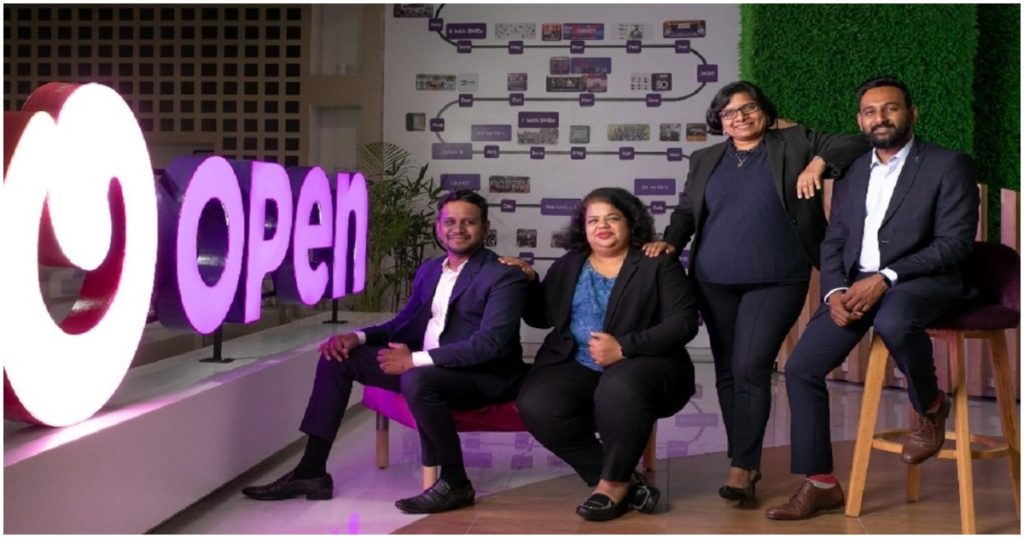 "We see a lot of synergies with IIFL especially on leveraging the lending book, as we are getting ready to launch innovative products like revenue-based financing, early settlement, working capital loan and business credit cards to small and medium enterprises on our platform," said Open co-founder and CEO Anish Achuthan.
"Indian MSMEs banking and credit delivery can be revolutionized by Open. We look forward to strengthening the partnership in multiple ways," said R Venkatraman, Co-promoter, IIFL Group & Chairman, IIFL Securities. 
Open had been founded in 2017 by Anish Achuthan, Mabel Chacko and Ajeesh Achuthan, along with Deena Jacob. Anish Achuthan, Mabel Chacko and Ajeesh Achuthan are second-time founders and became a part of Citrus Pay and later PayU after their first startup Zwitch Payments was acquired by Citrus Pay in 2015. Open helps small and medium-sized businesses by offering them a business current account. The account includes services like digital banking, payments, invoicing, and automated bookkeeping services.
Open has grown quickly — the platform currently has 23 lakh SMEs  and processes over $30 billion in annualized transactions. It is targeting a customer base of 50 lakh SMEs and a loan disbursal amount of $1 billion through its new lending products over the next 12 months.  
And investors area clearly impressed with Open's growth. Open was valued at $500 million just six months ago when it had raised funding from Google, Temasek, Visa, and Japan's SoftBank Investments. It has now doubled its valuation in just six months, and is now valued at $1 billion.
This is a journey that has now been traversed by a hundred startups in India. Starting off with little more than hope and an idea, 100 Indian companies over the last decade have built products that people liked, raised money from investors, and reached valuations of $1 billion. Not all these startups will be around for the next 10 years — some will stumble, others will fall by the wayside. But these 100 unicorn startups have blazed a trail that will become an inspiration for thousands of startups in small towns and cities across India, and turn what was a fledgling startup ecosystem into a global powerhouse that looks poised to generate jobs, create wealth, and solve problems for the world in the years to come.