The tech world was left blindsided by the sudden removal of OpenAI CEO and President by the company today, and it turns out that the two individuals in question were just as blindsided too.
Former OpenAI President Greg Brockman has revealed how he and Sam Altman were fired by the company. "Sam and I are shocked and saddened by what the board did today," he wrote on X. "We too are still trying to figure out exactly what happened. Here is what we know," he added.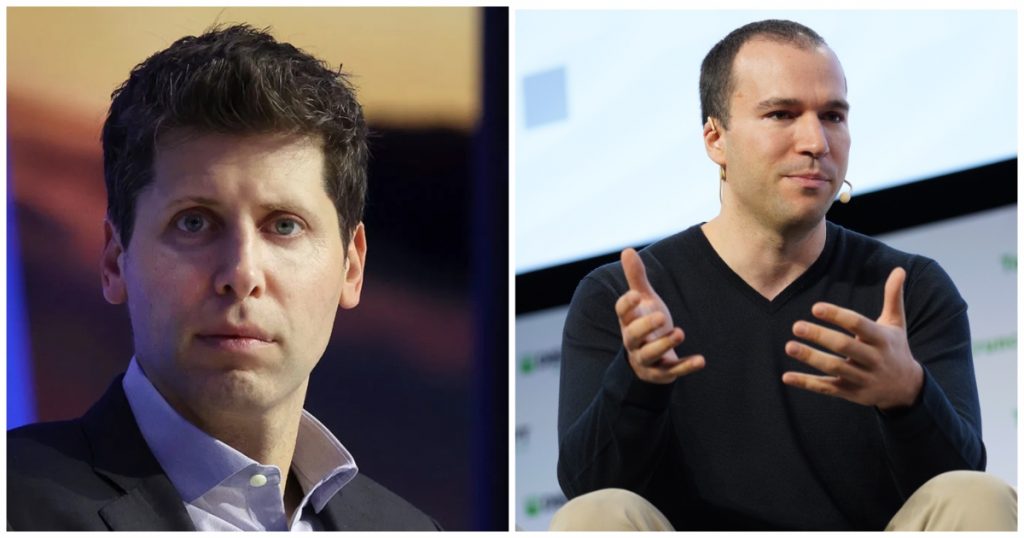 "Last night, Sam got a text from (OpenAI Chief Scientist) Ilya Sutskever asking to talk at noon Friday. Sam joined a Google Meet and the whole board, except Greg, was there. Ilya told Sam he was being fired and that the news was going out very soon," Brockman wrote.
"At 12:19pm, Greg got a text from Ilya asking for a quick call. At 12:23pm, Ilya sent a Google Meet link. Greg was told that he was being removed from the board (but was vital to the company and would retain his role) and that Sam had been fired. Around the same time, OpenAI published a blog post. – As far as we know, the management team was made aware of this shortly after, other than Mira who found out the night prior," he continued.
"The outpouring of support has been really nice; thank you, but please don't spend any time being concerned. We will be fine. Greater things coming soon," Brockman said. Brockman had quit the company hours after being removed from the board.
Sam Altman also posted on X about his ouster. "I love you all. Today was a weird experience in many ways. But one unexpected one is that it has been sorta like reading your own eulogy while you're still alive. The outpouring of love is awesome. One takeaway: go tell your friends how great you think they are," he said.
He also sent out a bit of a threat. "If i start going off, the openai board should go after me for the full value of my shares," he posted. Altman famously doesn't have any OpenAI shares, so he seemed to be hinting he could easily speak his mind and reveal why he was fired with the board having no leverage against him.
It would appear that OpenAI's chief Scientist Ilya Sutskever had carried out a coup against the company's CEO and President. Sutskever seems to have managed to get the board and the company's CTO Mira Murati on his side, and has managed to oust Sam Altman and Greg Brockman. This isn't the first time that such machinations have taken place in Silicon Valley — Apple had previously fired Steve Jobs, and Uber had fired Travis Kalanick — but the ouster of OpenAI's CEO and President will not only greatly impact the company, but also also end up impacting the field of AI as a whole.