Last month, Oyo had made headlines by announcing its grand arrival into China. Oyo said that it already had 11,000 rooms up and running in the country, and was looking to quickly expand further. The news was met with both amazement and pride — Chinese companies have been taking over entire sectors in India, and the idea of an Indian company making inroads into China was seen as a bit of a victory for India's startup ecosystem. The Economic Times declared Oyo the startup of the year, and one of its investors said that he was "psyched and proud that Oyo might be the first Indian start-up to build a substantial consumer business in China."
But even as Oyo is expanding into China, it seems to be actively keeping its Indian users out of its latest move.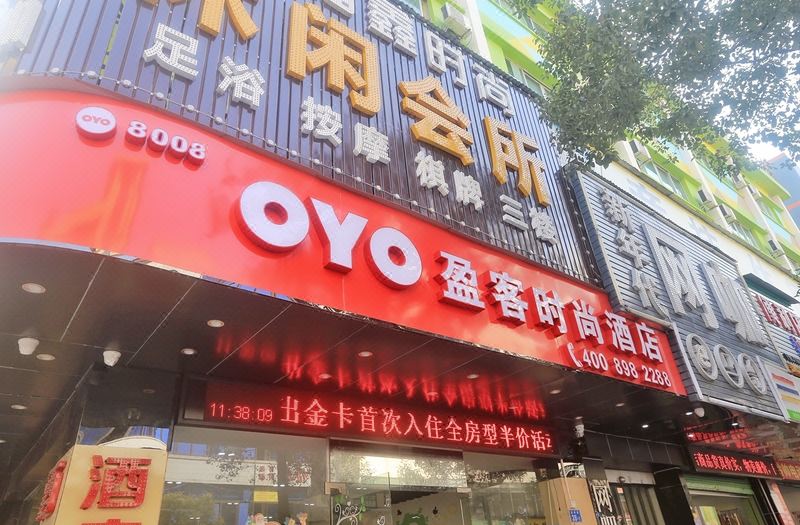 Oyo Rooms' official site doesn't show any rooms as being available in China, two months after the company announced its China expansion. Searching for rooms in Chinese cities throws up a message saying "There are no hotels in your search criteria, We'll be here soon!" This is true for all the major cities that Oyo has expanded in, including Shenzhen, Hangzhou and Xian.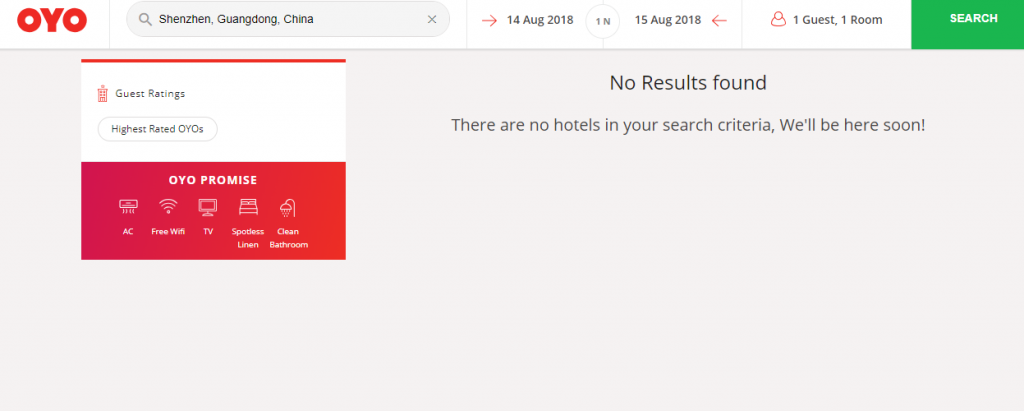 We contacted Oyo about why there were no rooms in China available to be booked on its site, and a spokesperson directed us to book Oyo's rooms in China through third-party platforms like Ctrip.com and Fliggy instead. Interestingly, CTrip is an investor in Oyo's India rival MakeMyTrip, and Fliggy is owned by Alibaba. It turns out that even though Oyo has been running press releases in India about its China expansion, it is currently impossible to book rooms in China through its main site. The only way to book an Oyo room in China is either through a third-party platform, or through its WeChat app, which is available only in Chinese.
It's an unusual state of affairs. It's not as though China is Oyo's first international market — it already runs operations in Nepal and Malaysia, and in both these countries, its rooms can be booked through its site, exactly how users would book a room in India. And there are lots of Indians travelling to China, both for work and for leisure — a recent report had said that more than 6 lakh Indian tourists visited China in 2017. Oyo could use its Indian brand presence to its advantage, and help these Indian tourists find a recognizable brand name when they search for hotels in China.
But Oyo's reluctance to list its own rooms on its own platform is a bit hard to understand. Oyo is letting competitors list its Chinese rooms and display them to Indian users, while not listing its own them on its already-popular platform. And it's a move that seems to make little economic sense. Platforms typically charge hefty commissions from hotels when a booking goes through them — Indian platforms like MakeMyTrip can keep as much as 30% of the booking amount as commission — and Oyo is losing this money each time a booking is made through a third-party platform.
J

ust how big is Oyo in China?
There also appears to be no clarity around just how big Oyo really is in China. On 21st June, several news outlets quoted an Oyo press release saying that Oyo had 11,000 rooms in China across 26 cities. But at the same time, its Chinese site, which also lets users book rooms through WeChat, claimed that it had more than 35,000 rooms across 47 cities "as of June 2018". On 26th July, a partner at Sequoia, which is an investor in Oyo, wrote a blogpost which said that Oyo had crossed the 25,000 rooms mark. With official quotes about Oyo's China presence varying by 3x around the same time period, we asked Oyo for an update about how many rooms it really has, but didn't hear back.

While the exact number of Oyo Rooms in China is hard to determine, it does seem to have a sizable presence in the country. We waded through many  of Oyo's China listings in English on Ctrip (the links on Oyo's own WeChat platform are only in Chinese), and it does have many rooms in the major cities in China. The hotels seem to carry prominent Oyo branding outside their buildings, much like in India, and carry the same signature logo.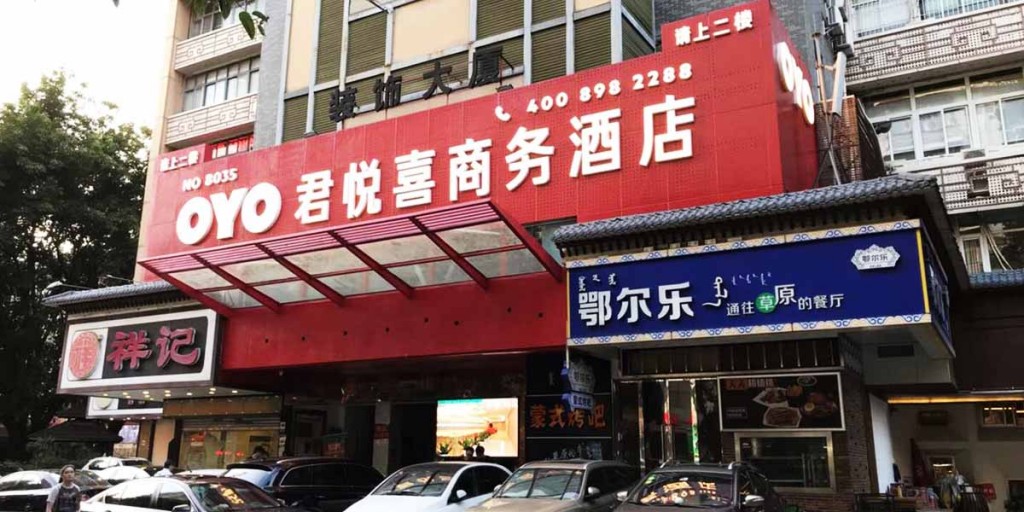 Why no India love?
Given how Oyo has a significant presence in China, it's strange why its rooms are unavailable on its main site. Initially it appeared that it was just been a delay in uploading the listings, but Oyo's press release had come out in June, and no listings are available on its main site yet. The absence of listings could also indicate that there's some sort of non-compete clause involved — Oyo recently raised money from Chinese hospitality company China Lodging Group, and it's possible that it requires that Oyo not list its rooms on its own platform outside China. It could also be something completely else. But unless India's biggest hospitality startup starts allowing its own citizens to book rooms in China, celebrations around its China expansion might just be little premature.
We've contacted Oyo for their comments, but haven't heard back from them. We'll update the article if we do.