Patanjali might be all about nature and ayurveda, but it's entered the online world with the swagger of a seasoned professional.
In a power play that few companies can hope to match, Patanjali brought together the top executives of India's top e-commerce companies to kick start its online foray. Baba Ramdev, the company's charismatic figurehead, addressed a joint press conference with industry leaders including Paytm CEO Vijay Shekhar Sharma, Paytm Mall CEO Amit Sinha, Flipkart CEO Kalyan Krishnamurthy, Big Basket CEO Hari Menon, Grofers founder Saurabh Kumar, 1mg cofounder Gaurav Agarwal and representatives from Amazon, ShopClues, and NetMeds.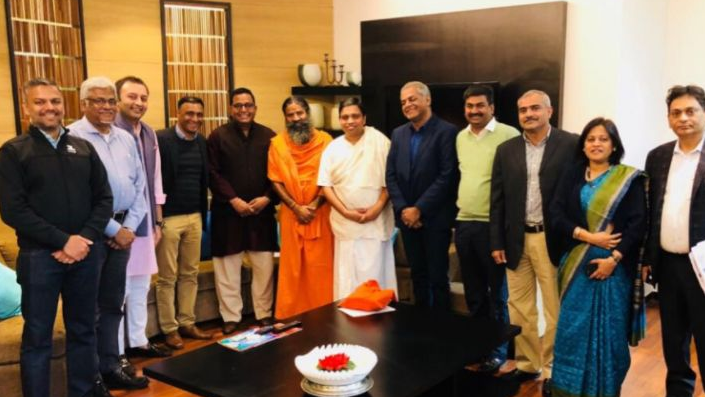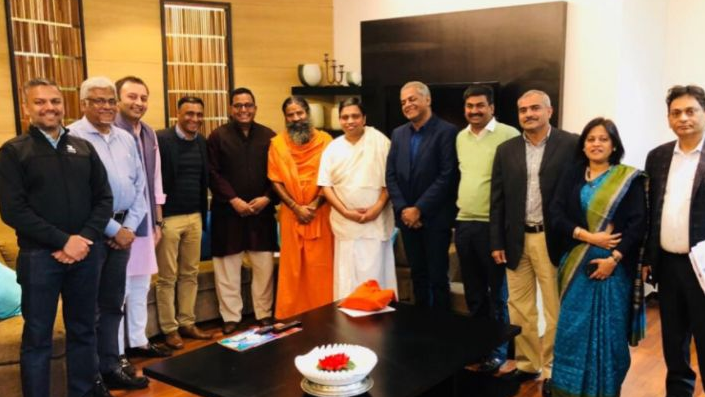 The last time so many startup bigwigs shared the same space was probably during the Startup India event last year that was organized by the Government of India, but it's a testament to Patanjali's clout as to how many companies are eager to have its products available on their platforms. In an even bigger indication of its growing clout, all these e-commerce companies have agreed to sell its products at MRP, which is a significant departure from their usual practice of attempting to provide the cheapest prices. With this plan in place, Patanjali will be able to immediately make its large portfolio of products available to the online consumer, while denying any one e-commerce company any pricing power.
And the list of companies that have tied up with Patanjali is impressive — Patanjali products will now be available on all of Flipkart, Amazon, Paytm and ShopClues; they will also be available at the top grocers, including Big Basket and Grofers; and its medicinal products will be made available through NetMeds and 1mg.
Addressing media along with all eCommerce leaders – Baba Ramdev said through eCommerce we will reach from Haridwar to Har Dwar ! pic.twitter.com/tbGXG6FRqT

— Swami Ramdev (@yogrishiramdev) January 16, 2018
Patanjali said its new online push was a part of an initiative it calls "From Haridwar to Har Dwar (from Haridwar to every door)." Patanjali already had a presence in the online space — through its own site, it had sales of Rs. 10 crore in December last year. But with its products now being available on virtually every e-commerce website, it had hope to grow its annual revenues from the Rs. 10,500 crore it had managed last year.
And what's probably most noteworthy is how Patanjali's managed to convince all big e-commerce players to not offer discounts on its products. With this move, Patanjali sends the signal that its products are priced fairly, and are worth exactly what they say on the packet. Also, getting all e-commerce companies to agree on a no-discount policy denies any one of them market power to gain a monopoly on Patanjali's offerings. These online stores will never be able to undercut Patanjali's offline businesses by slashing prices, while Patanjali will have overnight acquired a huge online distribution channel that it retains full control of.
The startup founders who attended Patanjali's conference are pretty experienced entrepreneurs themselves, but they've probably just received a masterclass on how to run a business.