Paytm's been launching all kinds of features to make sure that its users keep coming back to its app, but it might've finally zeroed in on what really works in India — cricket.
Paytm's launched a Cricket Quiz within its app, and unlike its usual cashbacks and discounts, is giving away IPL tickets and merchandise to winners. The Cricket Quiz is available under its Inbox section, and challenges users to answer 10 IPL-related questions for a chance to win prizes.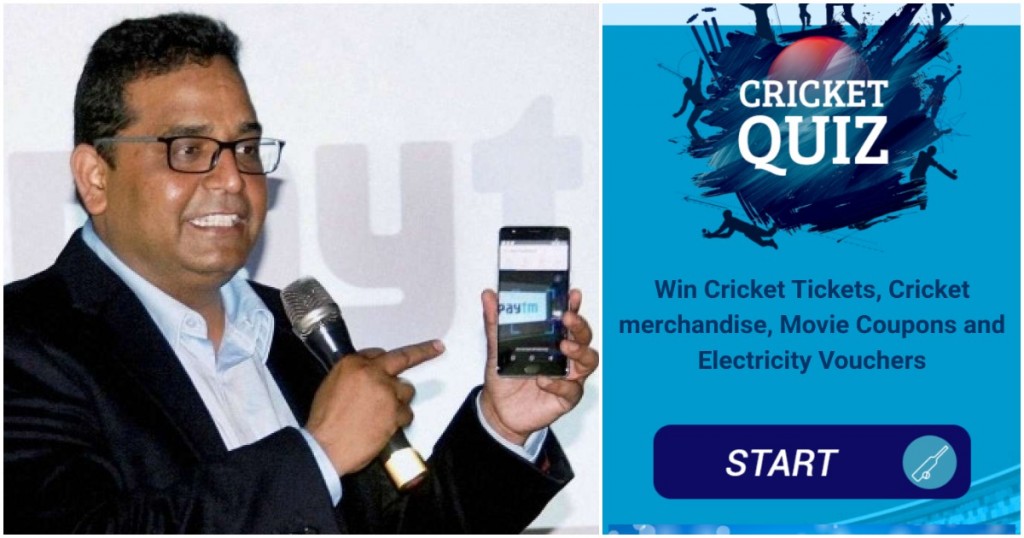 A cricket quiz isn't something you'd expect a payments company to do, but Paytm has been looking at adding features that get users to use its app as frequently as possible. Last year, Paytm had launched a messaging service within its app called Paytm Inbox, and has been rapidly expanding the services it provides. Now its app has sections from everything from loans and insurance to movie payments.
Paytm's aim, of course, is get people to use its app as many times in a day as possible. Apps with higher-frequency use cases can often add other services and steal away users from other apps, but the reverse is much harder to do. WhatsApp, for instance, is used several times a day by most of its users, so will likely find it easy to graduate those users to conducting payments transactions through it. Paytm, on the other hand, had found it much harder to convert its payments users to start using its messaging service.
And it's vital  for Paytm that users keep using its app several times a day — its business model relies on getting its users to use its apps for making varied kinds of transactions through its platform. Paytm has said that it doesn't aim to make money through its core payments business, but attempts to nudge its payments users to start making higher-margin purchases through its app, such as insurance and movie tickets. It's areas like these that make Paytm the bulk of its money, but their sales are predicated on how many people are using its app in the first place.
And Paytm's zeroed in on mobile games as a way to keep users coming back to its app. In January this year, it has entered into a joint venture with Alibaba-owned Chinese gaming and entertainment company AGTech Holdings to launch Gamepind, a mobile gaming platform. The games on Paytm's app are powered by Gamepind, and apart from the cricket quiz, Paytm's app also has Tetris, and games called Grumpy Gorilla, Sticky Goo, and Evil Wrym. Paytm would hope that these games can be addictive for its hundreds of millions of users, who will eventually end up making transactions on its app.
The cricket quiz by itself is strictly passable. Unlike the live trivia games in India that are all the the rage at the moment, Paytm's Cricket Quiz doesn't have a live host, but simply a series of text questions which users can answer to move on to the next one. Some of the questions might be a little too simple (one question asks who the Rajasthan Royals captain is, and William Shakesperare is one of the options), but given Paytm has 100 million users, they probably are targeting casual users, not the hardcore cricket fan anyway.
It remains to be seen what sort of traction the game gets, but Paytm's been sending some of its winners to watch IPL matches live, and their social media posts will likely create buzz around the quiz. But Paytm will hope that users don't only play its games, but also stick around and buy movie tickets and insurance on its platform as well. Come for the games, stay for the transactions.