Paytm is fast moving from its payment wallet roots and turning into a full-fledged banking entity.
The company has said that it's going to set up as many as 1 lakh "Paytm ka ATMs" over the next three years to help people open Paytm Payments Bank accounts, and even deposit and withdraw money. "We believe this hyper-local model of banking will play a crucial role in enabling hundreds of millions of under-served and un-served customers to gain access to quality banking services," said Paytm.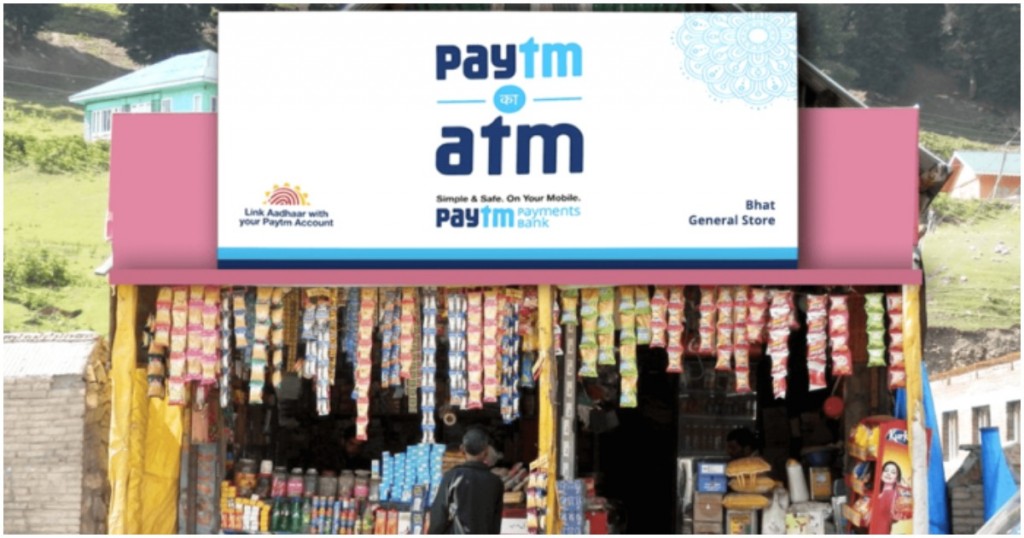 Paytm will likely use its vast merchant network to help set up these Paytm ka ATMs — Paytm is already accepted at millions of shops across the country, and it appears that it will upgrade some of these shops into mini bank branches. Paytm says these outlets will have "local banking correspondents" who will help users in their bank transactions. Paytm seems to be focusing on the unbanked sections of the Indian economy through this initiative — it said that auto drivers could come to its branches and deposit money to earn interest, and withdraw their money whenever they wished.
In the first phase, Paytm says it'll open 3000 outlets in in select cities including Delhi NCR, Lucknow, Kanpur, Allahabad, Varanasi and Aligarh. Over the next three years, it says it has allocated Rs. 3,000 crore to open 1 lakh outlets across the country.
It's an extraordinarily ambitious plan — RBI data from September this year shows that all banks together only have slightly more than 2 lakh ATMs across the entire country. And this number in not growing — over the last nine months, India added only 3,500 new ATMs. For Paytm to want to create 1 lakh new ATMs over the next three years, it will have to create about 50% as many "Paytm ka ATMs" as the total numbers of ATMs that all banks have created over the last couple of decades. But if Paytm can pull it off — and that's a big if — it might end up dramatically changing how banking is done in the country.