Indian unicorns, no matter which sector they operate in, are making a beeline for fintech.
Paytm and Ola have both launched their own credit cards this week, marking their formal entry into the lending and credit space. Paytm's card, called Paytm First, has been launched in partnership with Citi, while Ola has launched a card in partnership with Visa and SBI. Last October, Amazon had launched a co-branded card in association with ICICI. Flipkart too is likely to soon come out with its own credit card.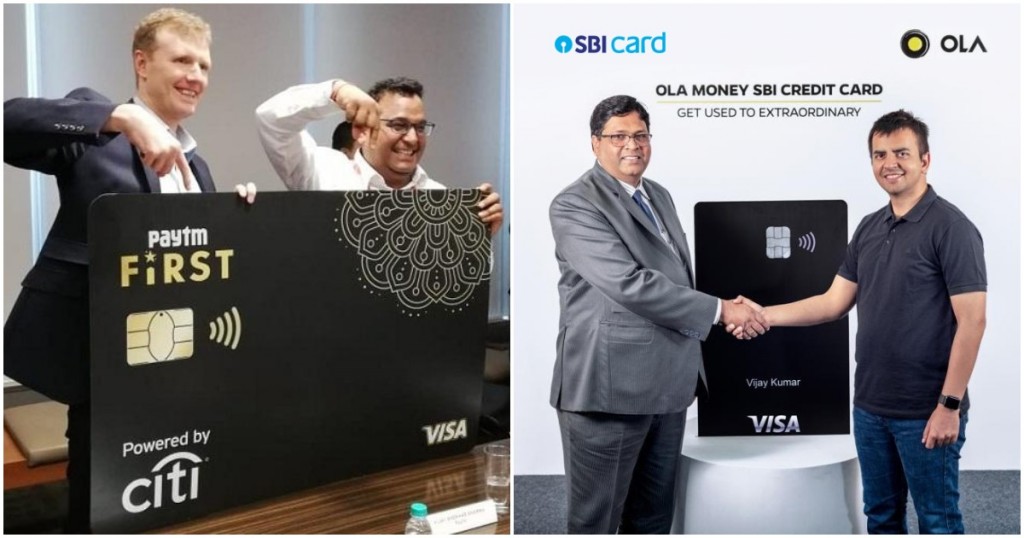 There is a reason that large tech companies, irrespective of their business model, are converging towards the credit cards business. Through their operations, whether it's selling goods online or booking cab rides, these companies have gathered tons of data on Indian consumers, and now want to use it to offer credit. Ola, for instance, knows how many rides each of its customers take per month, the locations they visit, and after the acquisition of Foodpanda, what kind of food they eat. This data can be used to determine people's income levels, and their ability to repay loans.
These partnerships make sense for banks as well — instead of offline promotions and telemarketing calls asking people to sign up for their cards, tie-ups with tech startups enable them to quickly acquire customers at low costs. While the details of these partnerships are not revealed, banks usually handle the underwriting and the risk management, while the tech startup is responsible for the card's marketing and promotion.
True to their form, tech companies are doling out generous incentives to get people to sign up. Paytm's card will have a 1% universal unlimited cashback that will be credited each month, and the annual fee of Rs. 500 will be waived if users spend more than Rs. 50,000 a year. Ola's card, on the other hand, offers a 7 percent cashback on Ola Cab spends, 5 percent cashback on flight bookings, 20 percent cashback on domestic hotel bookings, 6 percent cashback on international hotel bookings, 20 percent cashback on over 6,000 restaurants across the country, 1 percent cashback on other spends, and also a 1 percent surcharge waiver on all fuel transactions.
It's still early days for the space, but tech firms clearly seem to believe that these partnerships have potential. Tech companies usually know the intricacies of how customers spend on their own platforms. Credit card companies, on the other hand, don't have details on the exact products or services customers buy, but have information on which merchants they frequent. Combining these two databases could unlock some value, and help in building better credit models than was possible previously. It might be premature to conclusively call this trend the next big thing in fintech — it's unclear how much value this extra data will provide, whether repayment rates will be along the lines of what the companies expect, and if the sudden surfeit of credit cards will ensure that these companies all cannibalize each others' business. But for now, India's tech sector seems to be banking on credit cards to help finally unlock some value from all the data they've been assiduously collecting from their customers over the last decade.