When you're moving fast and breaking things, it seems that it's not always possible to pay attention to typos.
Paytm today splurged on a front-page campaign in major newspapers promoting its new QR code, which would allow merchants to receive payments at no charge. While the campaign presumably found a lot of eyeballs, there was a problem — two newspapers directed users to the wrong URL to sign up. The Malayala Manorama ad directed people to Paym.com/business, which is the site of UK-based Paym, which is completely different app to accept payments. The correct URL, of course, should've read paytm.com/business.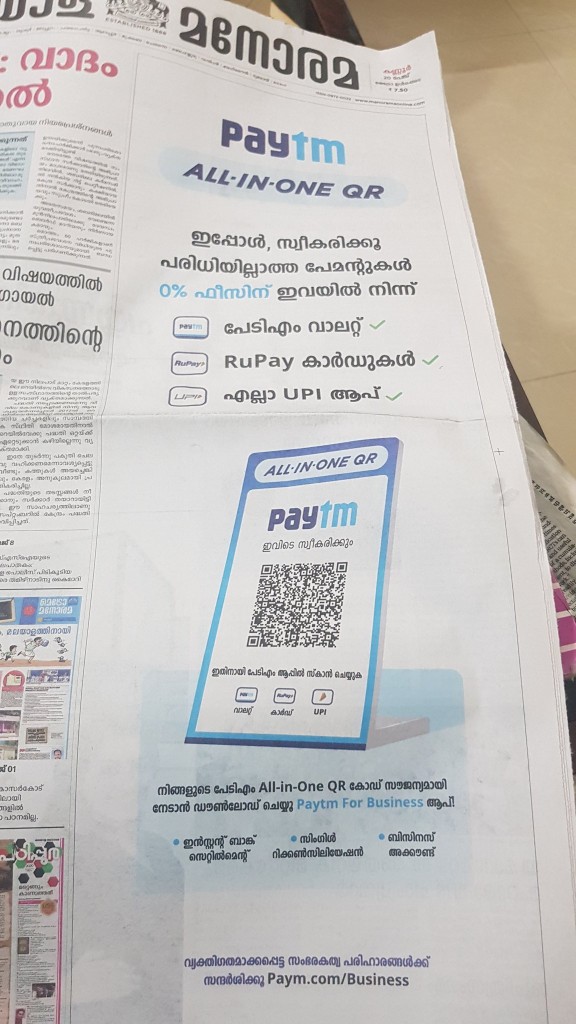 The same mistake was seen in another Malayalam daily, Mathrubhumi, which again repeated the Paym.com URL.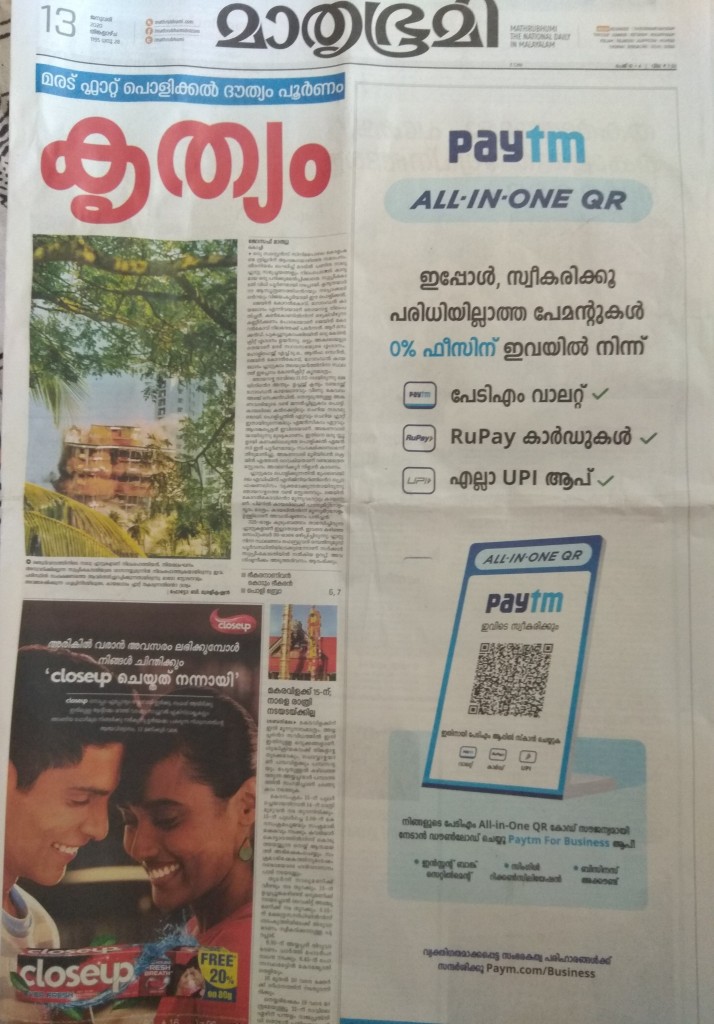 Some Malayali users also commented that the Malayalam text didn't have great copy either.
And terrible copy.
Example: എല്ലാ UPI ആപ്*
(ആപ്പുകൾ, ആപ്പുകളും?)

— നിഖിൽ ?? (@nikhilnarayanan) January 13, 2020
Paytm's gaffe is oddly reminiscent of what Uber had pulled off just a month ago. Uber than then run a front page campaign across major Indian newspapers, but had managed to include grammatical errors (planning to head out of "the" Delhi, its ad had screamed), and even managed to misspell the name of a town near Bangalore. Like with Paytm, users had commented that the copy on its vernacular advertisements wasn't of the highest quality.
While even large brands — Uber was once the world's most valuable startup, and Paytm is India's most valuable startup — seem to be struggling with typos in their print ads, Paytm has been a regular offender in the spelling mistakes department. Barely a month ago, Paytm had misspelled its own brand name on its app, calling it Patym.
@Paytm there is a spelling mistake , plz correct it. pic.twitter.com/44V6uBwdxW

— Delhi (@Delhi01312328) December 14, 2019
This misspelling of Patym seems to be a regular feature on Paytm's app — the same version was found at a separate place on its iOS app as well.
@Paytm Spelling mistake in ios app pic.twitter.com/QlxVT8XbaN

— Ankur Gupta (@ankurgupta_1990) January 19, 2017
And Paytm doesn't only get its own name wrong — last year, it had misspelled the word "Independence" in its app.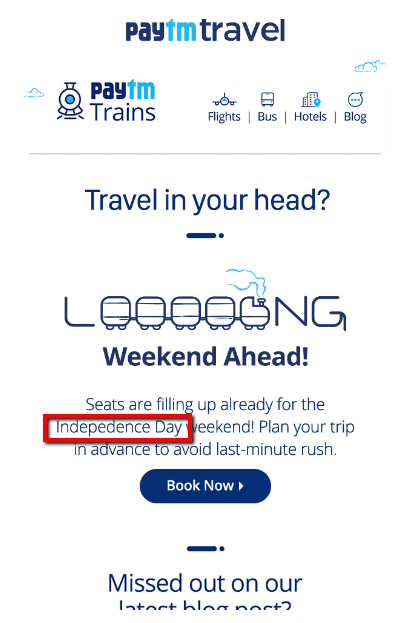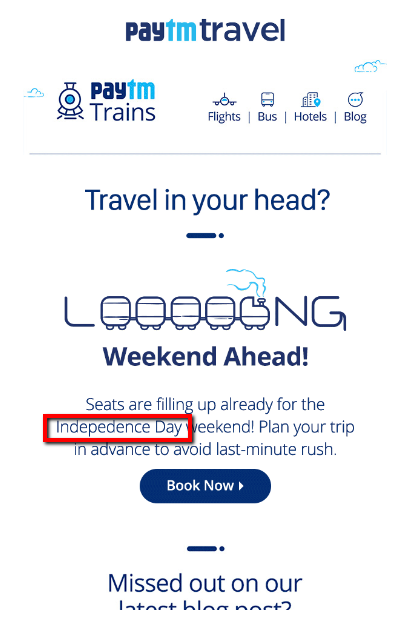 Paytm has also misspelled the word payments on its app, calling it "paymenrts" instead.
@PaytmBusiness @paytm There is a small spelling mistake in your iOS Business app pic.twitter.com/h7RrmUasXs

— Raiz Razer (@raizrazer) October 9, 2019
In Paytm's passbook app, it had misspelled "Received" as "Recieved", which was pointed out by several users.
@Paytm Check ur spelling mistake of recieved at Paytm app on ios pic.twitter.com/uwXDpv7Zse

— Ravi Jain (@ravimkdoshi) May 8, 2016
And on World Environment Day, Paytm had managed to misspell environment on its app.
Paytm misspells the word "environment" as "enviornment" on World Environment Day.#environment #Paytm #paytmkaro #WorldEnvironmentDay #HTColumn #indianexpress #NarendraModi #language #mistakes #spelling pic.twitter.com/6fZrdnBppN

— Archit (@architrohilla) June 5, 2018
Most of these mistakes are minor, and probably wouldn't cause Paytm to lose any business, apart from its front page ad that gave millions of people the wrong URL. But even the other typos seem to happen a little too often at the company. India's most valuable startup could do well to invest in good copywriters — or in the very least, some spell checking software — to prevent these howlers from making their way to the internet every so often.