[This article is written by Narendra Yadav, Vice President – Paytm]
Being a homegrown company that is as resilient as the citizens it proudly serves, Paytm has been able to find ways to combat the pandemic and come up with solutions to not only keep the business growing but also empower countrymen to deal with the sudden crisis. The company early on understood that social distancing norms and safety measures would have a lasting impact on the movement of people across the country. Therefore, the Paytm team worked dedicatedly to come up with a new set of products and services to enable digital payments and financial services for all.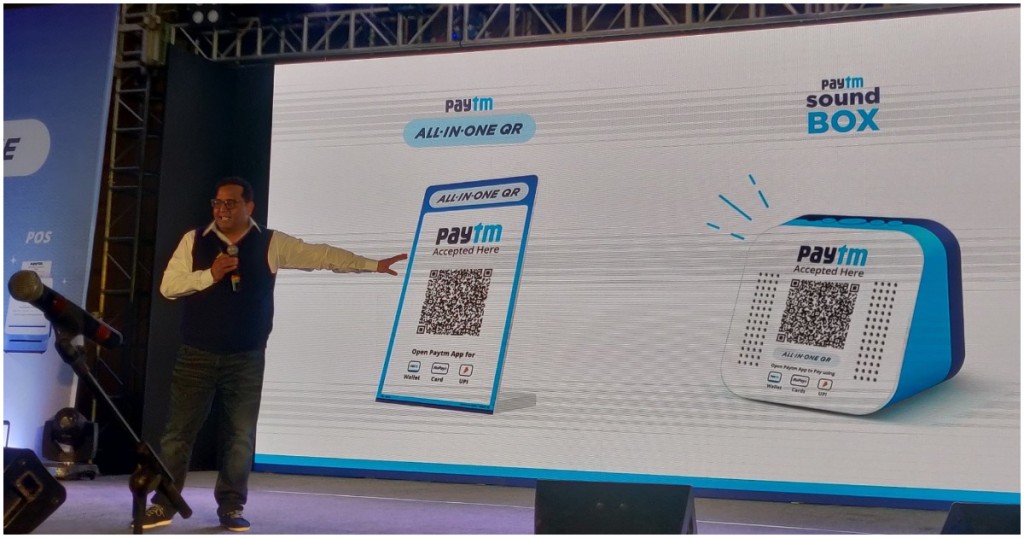 Bringing essential payments to the fore
To begin with, the company revamped the Paytm app UI with a 'Stay at home Essential payments' section to include Mobile & DTH Recharge, electricity, water, gas, credit card & insurance premium payment among others. This led to over 50 percent increase in mobile recharges, 60 percent increase in DTH payments, and over 200 percent increase in broadband bill payments.
The company saw a jump in the number of new users as citizens embraced digital payments to avoid the spread of COVID through cash. Digital payments became more prevalent at neighbourhood Kirana stores, dairy & pharmacies with the Paytm app, which led to a 35 percent to 40 percent increase per transaction volume. Paytm Payments Gateway has ever since the lockdown processed the highest number of payments for gaming, OTT, and essential services. Payments for streaming services increased by over 230 percent.
Empowering India for the post COVID world
The company understands the way businesses function is set to change as everyone would have to adapt to the new norms of the post-pandemic world. Keeping this in mind, the company has launched a slew of new services to enable various sectors to get back on the growth track. Its most recent innovation 'Scan to Order' has already been enabled in thousands of restaurants who are now taking orders, accepting payments and providing a safe and hygienic dining experience following all social distancing norms.
The new technological innovation is based on a unique QR that will be displayed at these restaurants that users can scan from the Paytm app to browse the menu and place instant orders from their mobile phones. This food ordering experience supports each of the payment methods including Paytm Wallet, Paytm UPI, net-banking, and cards, as well as offers, live order updates on the Paytm app. In the first set of the rollout, the company is set to launch 'Scan to Order' at over 1 lakh plus outlets.
Likewise, in order to promote safe intracity travel across India, Paytm has launched a contactless ticket buying facility for state-run local transport buses. They are enabling QR based payments service on the buses combining it with the Paytm Soundbox for buying tickets. This service will benefit transport corporations such as DTC, BEST, Punjab Roadways, CTU, OSRTC, KSRTC among others, and Paytm is already in talks with 20 state transport departments to ensure that citizens are able to travel safely within cities following all social distancing norms. The company is targeting to enable a contactless ticket-buying facility in over 20,000 state-run busses in the first phase of going live with this service.
On a mission to equip SMEs with technology-led solutions, the homegrown financial services platform has also launched the country's first pocket Android POS device for contactless ordering & payments. The company has introduced 'Paytm All-in-One Portable Android Smart POS' which comes bundled with 'Scan to Order' at an introductory price of Rs 499 per month rental. Styled like a mobile phone for accepting orders and payments on the go, this is the first such Android-based device to be introduced in India and is much more powerful than the portable Linux based POS devices presently available in the country.
Paytm is offering this high-end POS device effectively at the lowest price in the market, in an effort to empower a large number of SMEs to kickstart their businesses with contactless ordering and payment solutions. This device enables delivery personnel logistic players, Kirana stores, and small shopkeepers to accept digital payments on the go.
Understanding what India needs
Paytm's USP has always been in understanding what the citizens need and bringing out technology solutions to fill gaps wherever there are any. The company recently announced the launch of Stock Trading on its online investment & wealth management platform Paytm Money. This new addition will benefit experienced as well as first-time investors to seamlessly invest and trade in stocks in a completely digital & secure environment. The company is striving to become the most comprehensive online wealth management platform in India driving financial inclusion for the masses.
In India, a limited number of people directly invest in equity markets. With the launch of stock trading, Paytm Money aims to drive higher penetration in equities investing with an easy to use product, low pricing (cash delivery trades are free with intraday trades as low as Rs.10) and digital KYC with paperless account opening. The company is offering early access to a select set of users to receive feedback and the app will eventually be opened to everyone in a few weeks.
The company is also expanding its lending services so that businesses have easy access to liquidity to thrive and expand in the post-COVID world. Paytm plans to continue to simplify, innovate, and bring new credit products to millions of Indians in partnerships with other banks and NBFCs. In the lending business, Paytm, in partnership with Bank and NBFC partners has launched Paytm First Credit Card, Paytm Postpaid, Personal Loans, and Merchant Cash Loans.
Realising that people are now heavily relying on online platforms, gaming portals for stay at home entertainment more than ever, Paytm First Games (PFG) is adding new services getting into strategic tie-ups to bring best in class gaming to India. PFG that started its journey as a feature to gain more traction on the Paytm app today has a separate app with over 90 million users acquired in just 2 years. The app has seen a significant uptick in downloads of the app. The time spent as well as engagement in online games has increased manifold. After becoming one of the leading players in India, PFG is expanding to international markets. It has partnered with gaming giants- Riot, Garena, Supercell, ESPL for bringing the best of esports for Indian gamers.
Talent acquisition continues
While there have been unfortunate layoffs across sectors as many businesses suffer due to the ongoing pandemic, it has come in way of Paytm's hiring plans as the company has continued with interviews as well as inductions of new joinees even during the lockdown. The company said that most of its subsidiaries are all expanding operations and adding new verticals on their platforms creating the need to bring in more tech and non-tech employees. Interviews, as well as inductions, are happening remotely via video calls, phone calls and emails.
Growing fighting all odds
Paytm Payments Bank Limited (PPBL) which is promoting financial inclusion in the country by expanding the digital banking network in the country facilitated more than 485 crore transactions worth Rs. 4.6 lakh crores in FY '20. It powered domestic money transfers worth ~Rs. 29,000 crores in the financial year. There are 100 million UPI handles, 300 million wallets, 220 million saved cards, and 58 million bank accounts on the banking platform. With over 5.8 crore digital debit cards, the bank now has a debit cardholder in every district of India and registers over 45 lakh debit card transactions per month.
The bank has continued to lead digital banking in India and has brought millions of unbanked Indians into the digital fold. Its exceptional performance prompted MeitY to revise PPB's FY '20 annual target for digital transactions to 591.6 crores, which is the second-highest amongst all the banks in the country.
Likewise, both offline merchant transactions and P2P transactions have increased by 122% and 50% respectively. Also, the company has launched new products & services like Paytm Postpaid, COVID insurance, Recharge Sathi program, Credit Shell for flight tickets and free cancellation of bus tickets among others.