There are fresh new twists in the Paytm extortion case, which has gripped India's startup ecosystem over the last couple of days. 
Sonia Dhawan's lawyer has claimed that Paytm's management was pressuring her to sell her Paytm stake, and added that she has been falsely implicated in the case. "There is definitely an element of conspiracy. The promoters were pressurising her to sell her stake," said Prashant Tripathi, who is representing Sonia Dhawan. "With the kind of accusations which were made initially, there are a lot of contradictions. There was also a statement in the press that the person who called up from Kolkata disclosed her (Sonia Dhawan's) name without even receiving a substantial part the ransom. So, you can definitely make out that there is more to it than meets the eye," Tripathi added. Dhawan owned shares amounting to to 0.004 percent of One97 Communications, and 0.02 percent of Paytm E-commerce Pvt Ltd. She also held shares in Paytm's other arms.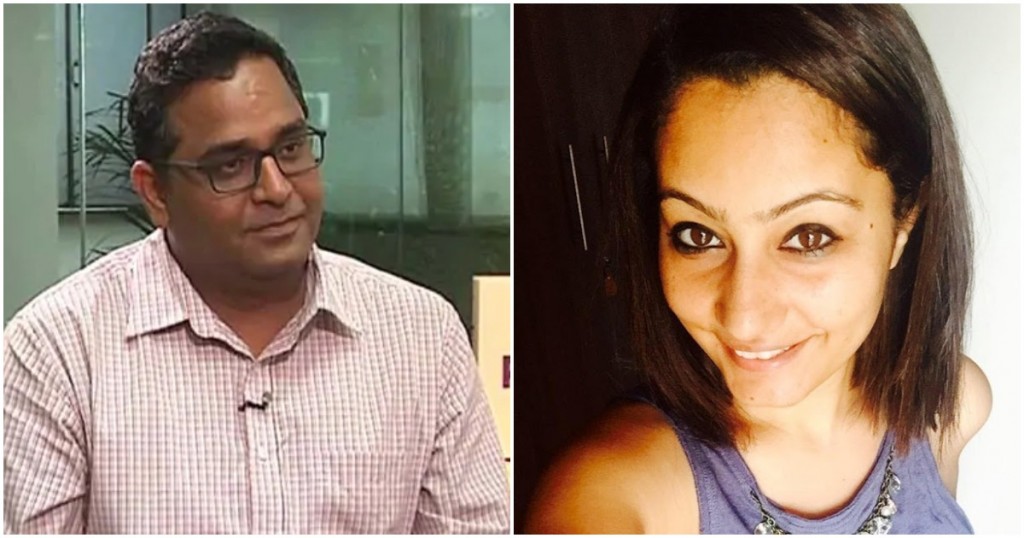 Tripathi has also claimed that Sonia Dhawan too was receiving extortion calls. According to her lawyer, she and her husband received calls demanding Rs. 5 crore on 22nd September, two days after Sharma received the first ransom call. "There was an extortion call for Rs 5 crore. The caller threatened to harm the family if the demand wasn't met," Tripathi said.
Dhawan, who was both Vijay Shekhar Sharma's personal secretary, and Paytm's head of corporate communications, had been arrested two days ago for allegedly stealing Sharma's personal data, and blackmailing him to pay up Rs. 20 crore. Dhawan had allegedly stolen the data and handed it over to fellow Paytm employee Devendra Kumar. Kumar had then shared the data with one Rohit Chomal, who'd called Vijay Shekhar Sharma asking for ransom. After Sharma had appeared hesitant about paying, Chomal had told Sharma on the phone that the plot had been hatched by Dhawan, he husband Rupak Jain, and Devendra Kumar.
Devendra Kumar has corroborated this version in an interaction with the media while in custody, admitting that he'd transferred the data stolen by Dhawan to the Kolkata-based Chomal. Paytm officials seem to believe it too — Vijay Shekhar Sharma reportedly grew suspicious of Dhawan after she urged him to pay the callers who were demanding the ransom. "Abhi pay kar dijiye aap, kya pata kaisa data ho [pay up for now, who knows what kind of data they might have]," Dhawan had reportedly told Sharma after she'd learnt of the calls. Dhawan also had been in possession of his laptop and phone passwords, and would've been in a position to steal his personal data.
But it's still unclear why a long-serving employee would resort to blackmail to earn her cut out of a ransom of Rs. 20 crore. Dhawan had been with Paytm since 2010, and was well-compensated — Noida police said that as per Paytm, she earned a salary of Rs. 70 lakh, and had stock options worth Rs. 10 crore. Rohit Chomal had said that he was promised a 20% cut of the ransom, while Devendra Kumar would've presumably got a cut as well. As such, it might not have been worth risking everything to earn around Rs. 10 crore, when she was already worth roughly that amount.
Certain reports have suggested that Dhawan's husband, Rupak Jain, who worked in real estate, was going through financial difficulties, and needed money to buy a new house. Dhawan's family members, however, believe she has been falsely implicated and this is an attempt to malign her image. "She was promoted to the position of the Vice-President (corporate communications) of Paytm just a month ago. She has been associated with this company for almost 10 years. Why would she want to do something like this," her cousin said.