Paytm's nightmare run at the stock markets has continued into its second day of trade.
After its stock had crashed 28% on its IPO debut, Paytm's stock has now crashed 13% on its second day at the public markets. Paytm's stock today began trading nearly 6% below its closing price on Thursday, and continued falling through the day. As of noon, Paytm's shares traded at Rs. 1280 apiece, which represented a 18% intra-day fall. By the end of trade, Paytm's shares had recovered somewhat, ending 13% down for the day, and a stunning 37% below their IPO price of Rs. 2150.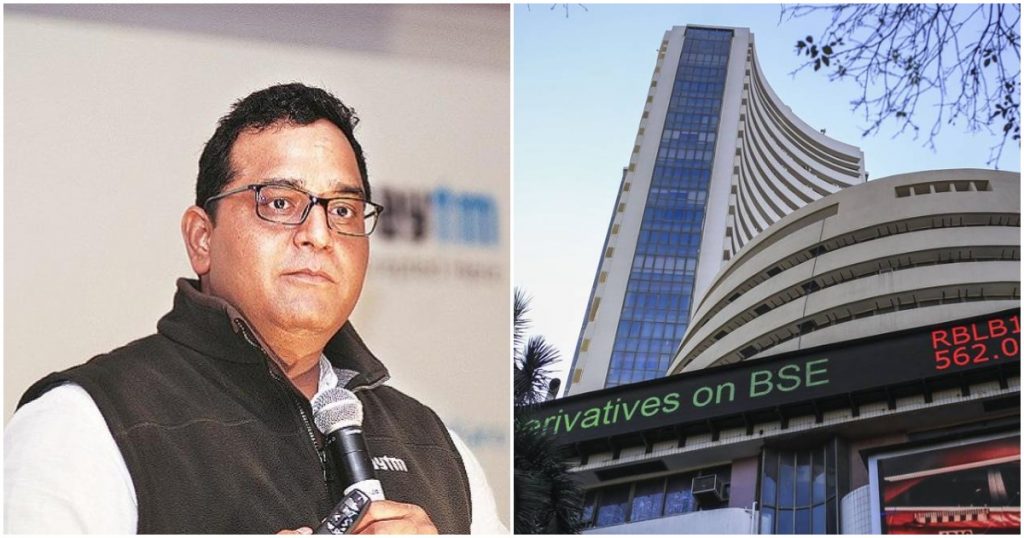 The freefall in Paytm's prices means that it currently has a market capitalization of just $12.5 billion. This is nearly 25% lower than the $16 billion valuation at which Paytm had last privately raised money in 2019, and nearly 40% lower than its IPO valuation of $20 billion. Patym, which until recently was India's highest-valued startup, is now worth less than the other prominent startups which had listed on the stock markets earlier this year — — Paytm's $12.5 billion valuation means it's worth less the food delivery app Zomato, which is worth $15 billion, and even beauty products company Nykaa, which is worth $14 billion.
And by virtue of being India's most prominent tech IPO, the crash in Paytm's shares seemed to be having ripple effects across other recently-listed tech companies. Zomato's shares had tanked 9% during the day, before recovering and ending down 3.5%; Policybazaar's shares had fallen 7.12% by the end of trade.
Meanwhile, it had been reported that Paytm CEO Vijay Shekhar Sharma had tried to rally his troops after the IPO fiasco. In a four-hour-long townhall, he'd told Paytm employees to look past the initial stumble, and to focus on the long-term opportunities for bringing digital payments to the country's fast-growing internet population. He'd even sought to compare Paytm to Tesla, saying that the carmaker was once the most shorted stock in the world, but is now the world's most valuable car company.
But these comparisons would bring scant relief to many of Paytm's shareholders — Paytm's investors have collectively lost a stunning Rs. 55,000 crore in two days, and many of them were smalltime retail investors who'd applied for Paytm's IPO. Stock prices also tend to fall when the lock-in period of major investors ends, so it's possible that there could be further cuts in Paytm's stock price in the coming months.
Paytm, for its part, would hope that its stock prices stabilize soon — they're already close to the Rs. 1200 price per share that had been deemed as a target price by research firm Macquarie — and Paytm would want to focus on building products and services instead of constantly receiving alarming news about its stock price. And hundreds of startup across India would been keen that Paytm's stock prices stabilize as well — Paytm operates in so many verticals that a drubbing at the stock markets could put downward pressure on valuations of hundreds of startups across the country.