2021 has been a fairytale year for Indian startups, but now it seems to be getting dragged back to reality.
Paytm's shares have crashed 25% after its historic IPO. Paytm's Rs. 18,000 crore IPO, which was the largest ever in the history of India's stock markets, opened today at 10 am. But enthusiasm for the stock appeared muted; the stock started trading at Rs. 1950, a near 10% cut over its IPO price of Rs. 2150. But as trading continued, Paytm's stock had fallen to Rs. 1608 by 10:45 am, which was a steep 25% cut over its IPO price.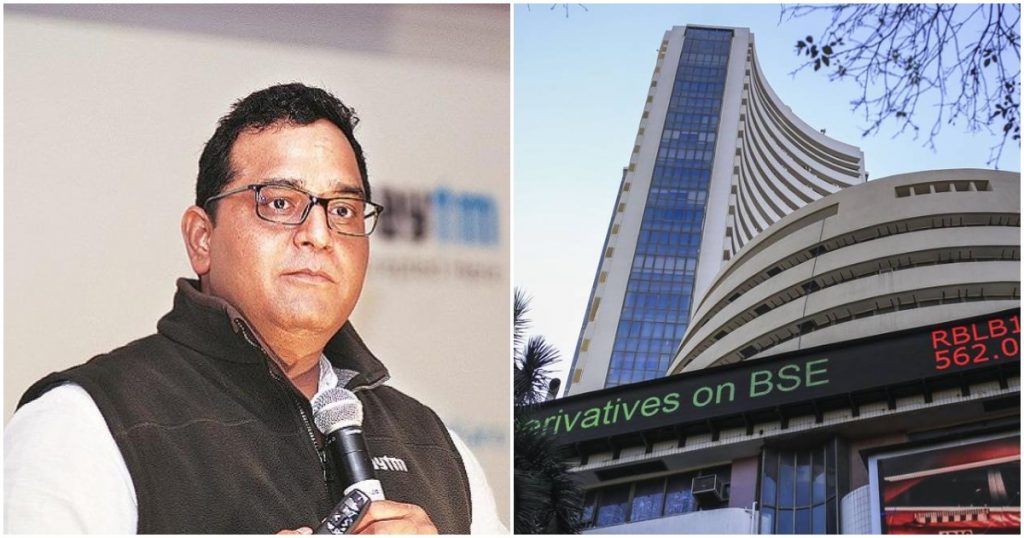 Paytm's disastrous IPO is in stark contrast to other startup IPOs. Zomato's IPO had been priced at Rs. 76, but had ended trading on the first day at Rs. 120, which was a near 80% increase over its listing price. Nykaa had done even better — its stock price had doubled over its IPO price, rising nearly 100% on opening day.
There had been early indications that Paytm could have a weak debut at the stock markets. While several recent IPOs have been oversubscribed by 100s of times by eager investors, Paytm's IPO had been subscribed only 1.89 times. Paytm's retail category had been oversubscribed by only 1.66 times, and the Qualified Insititutional Buyers category had been oversubscribed by 2.79 times. The Non-institutional bidders category hadn't even been fully subscribed, seeing only 24% of Paytm's shares finding takers.
Paytm's crash on opening day shows that stock markets aren't blindly giving technology startups massive premiums when they list on the stock markets — Zomato had been privately valued at nearly $5 billion before its IPO, but it is now valued at $15 billion on the stock markets; Nykaa had been valued at $1 billion earlier this year by private investors, but is valued at $14 billion on the stock markets. But Paytm has received no such premium from stock market investors — the company had last raised funds at a valuation of $15 billion, and after the crash in its shares today, trades at roughly the same valuation on public markets.
This in turn could affect the valuations of many startups which operate in the same markets at Paytm — Paytm has a finger in virtually all pies in India's tech ecosystem with business verticals around payments, flight and train bookings, movie tickets, stock broking, online gold, and even fantasy games. With Paytm's valuation crashing 25% on debut, it could in turn put downward pressure on the valuations of startups which look to privately raise money in the coming months.
But while Paytm's debut on the stock markets isn't quite the outcome Paytm founder Vijay Shekhar Sharma — and Paytm employees — would've hoped for, it still is a remarkable achievement for a first-generation entrepreneur who'd set on his startup journey in 1998 building software for telecom firms. Over the years, Paytm has helped bring about India's digital payments revolution, become a household name, brought about India's largest ever IPO, and given founder Vijay Shekhar Sharma a net worth of over $2 billion. But as the weak response to the IPO shows, going public might not be the glorious culmination to Paytm's journey that many had expected – the IPO might just be the first step in the long hard road that lies ahead.