UPI services have already taken away significant market share from debit cards and credit cards for online and offline transactions. Now they seem to be eyeing the final bastion where debit cards still rule — cash.
PhonePe has announced that it's launched a service called PhonePe ATM, which will allow neighborhood stores to act as ATMs for customers. Customers in need of cash will be able to withdraw cash from stores, much as how they withdraw cash from a conventional ATM. PhonePe claims its service is a first-of-a-kind in the digital payments industry in India. The company is currently piloting the project in Delhi-NCR.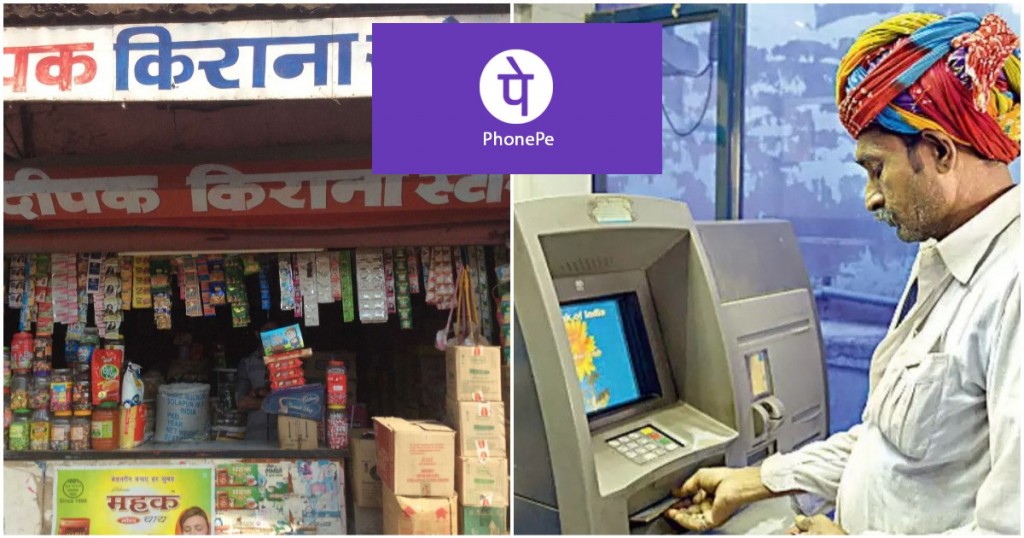 "In line with our vision of democratising digital payments for the masses, we have launched the PhonePe ATM service in Delhi/NCR," said  Vivek Lohcheb, Head of Offline Business Development at PhonePe. "The PhonePe ATM allows customers to withdraw cash without any hassle through our trusted merchant partners. It also helps merchants avoid the hassle of storing cash and making multiple trips to the bank branch to deposit their extra cash. Additionally, this new launch will also drive more footfalls for our merchant partners. PhonePe ATMs are a great way to start getting consumers and merchants to start adopting UPI payments in large numbers," he added.
PhonePe has allowed for the the discovery of shops which allow the service right within its app. Users will be able to browse to the 'Stores' tab and click on the 'PhonePe ATM' icon to locate nearby shops offering this facility. Once they reach the nearest shop, they can click on the 'Withdraw' button and transfer the required amount to the merchant via the PhonePe app. Once the amount is transferred, the merchant will give the customer the cash equal to the amount transferred. PhonePe says that there will not be any charges for customers or merchants to avail of this service. The withdrawal limit for customers will be the same as the limit set by their respective banks.
It's a pretty interesting use-case for UPI apps, and one that's already informally in vogue — people who're short of cash often go to their nearest shop, transfer money to the shopkeeper through a wallet or UPI, and get cash in return — but PhonePe seems to have gone a step further and institutionalized the practice. There are 800 million ATM withdrawals per month in India, and if PhonePe's service can work seamlessly, it can certainly become an alternative to going to an ATM. Neighbourhood shops can form a network that's more extensive than those of ATMs, and if PhonePe's pilot does well, it's quite likely that it'll be copied by other UPI apps as well, which could well end up creating a network of shop-ATMs across the country. While this can create some new issues that might need to be addressed — shops which are designated as ATMs will likely carry large amounts of cash, and could become a target for thieves — it might end up creating a whole new use for UPI apps. Thus far, UPI apps had been trying to replace cash — with ATM services like these, they could end up becoming a new means to access it.