India's unicorn party of 2022 appeared to have all but stopped over the last few months, but now there's a new — and unique — addition to the list.
Ed-tech startup PhysicsWallah has become India's latest unicorn startup after raising $100 million in a round led by WestBridge Capital and GSV Ventures. The round, which is PhysicsWallah's first formal funding round, values the startup at $1.1 billion. This makes PhysicsWallah India's first unicorn in over a month, and its 101st unicorn startup overall.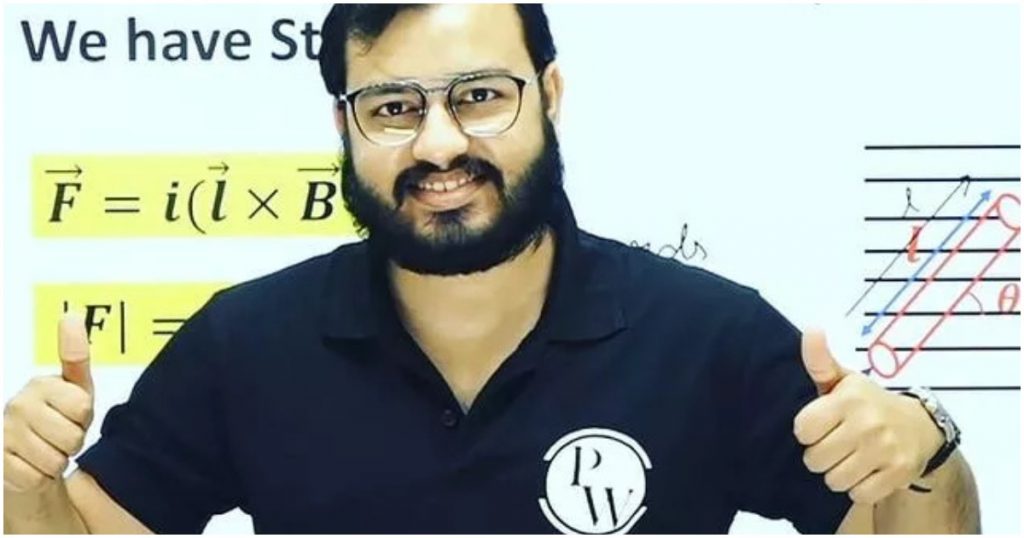 "Since its inception, we have focused on delivering high-quality education with affordability at the forefront, ensuring that learners from all walks of life can continue their higher education and boost their career trajectory without any hassles," said PhysicsWallah founder Alakh Pandey. The company plans to use the money for business expansion, branding, opening more offline learning centres, and introducing more course offerings.
Physics Wallah had a start which isn't common to many unicorns — it was initially a YouTube channel, where founder Alakh Pandey taught physics concepts for competitive exams. The channel grew in popularity, and Pandey become what's known as a "star faculty" — someone who's managed to create a loyal following among engineering exam aspirants. Such was his clout that Unacademy reportedly offered him a Rs. 40 crore salary to join and teach on their platform.
Pandey, though, refused, and continued running his YouTube channel. It was a decision that was probably for the best — PhysicsWallah's channel now has an astonishing 6.9 million subscribers. It's also become a proper company — PhysicsWallah now has 1900 employees, including 500 teachers and about 100 tech experts. It also has 200 associate professors available to answer student queries and another 200 professionals to create exam questions and term papers. PhysicsWallah has also built an app, and it has 5.2 million downloads on the Google Play Store. The company has even expanded offline, and runs centers across 16 cities including Delhi, Bhopal, Varanasi, Lucknow, Pune, Patna and Ranchi.
"With the help of PhysicsWallah's comprehensive, interactive, and engaging educational content in the form of lectures, videos, and notes, 10,000+ students have cracked competitive exams like NEET and JEE in 2020 and 2021," the company said. "The platform proudly boasts that at least one student in six medical and one in ten engineering colleges in India are PW alumni," it added.
PhysicsWallah's USP is its affordable courses, which are significantly cheaper than those offered by competitors including Unacademy. Since the company grew organically, chiefly through Pandey's personal popularity, it didn't have to break the bank in acquiring customers. "The company has been profitable since inception with positive cash flows and reserves," said Pandey. "Our revenue grew nine-fold in the year 2021-2022 vis-a-vis 2020-2021. Our current run rate for FY 2023 is at $65 Million (Rs. 500 crore)," he added.
PhysicsWallah is now India's newest unicorn. Remarkably, it's reached the milestone with its first-ever fundraise — it had never raised formal funding until its latest round. Even more remarkably, the company is profitable, and has been so for years. Not long ago, ed-tech unicorn Unacademy had offered Alakh Pandey Rs. 40 crore per year to work for them. He's instead gone ahead and created an ed-tech unicorn of his own.