When Mukesh Ambani had given away free data plans for plans and splurged Rs. 1,34,000 crore into launching Reliance Jio, critics had scoffed. They'd said that competition was intense in the telecom sector, and even if Jio ended up coming up trumps, the investment would be hard to recover. But Reliance is now confirming what some had suspected — Jio was always meant to be much more than a mere telecom network.
Reliance Retail has said that it will "leverage" Reliance Jio to consolidate its position in the retail market. Reliance Retail consists of several of Reliance's Retail brands, including clothing chain Reliance Trends, grocery chain Reliance Fresh, consumer electronics chain Reliance Digital, and e-commerce arm AJIO including others, and is already India's largest retailer in terms of revenue. And Reliance Retail now plans to use Jio's unprecedented reach to further grow its marketshare.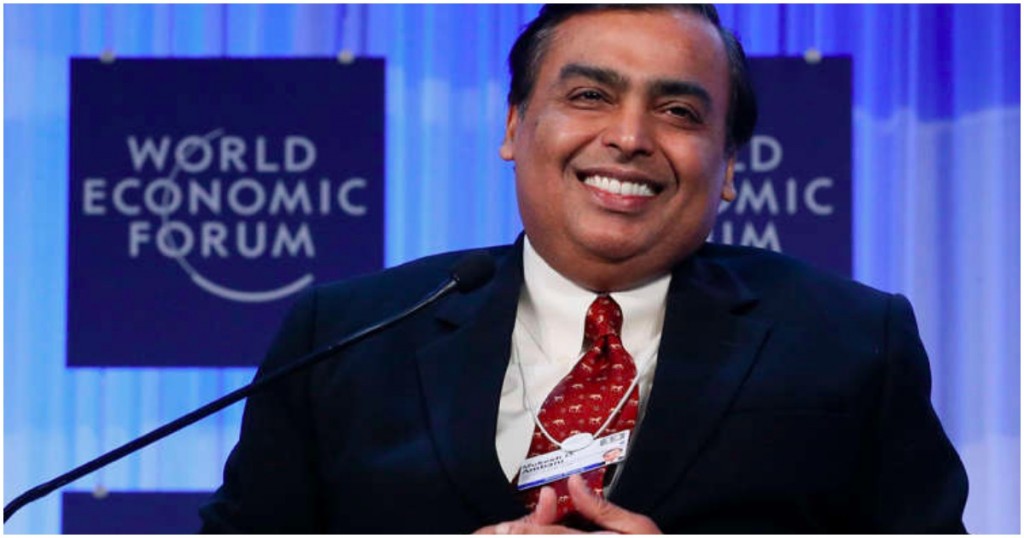 "Reliance Retail has the ambition of reaching the hinterlands of the country and is putting together a framework of expanding each store concepts across tier 2 and tier 3 cities and beyond to achieve market leadership," RIL said in its annual report this year. It further said the the company "will leverage and interplay strengths with Reliance Jio to execute this."
It's unclear how the interplaying of strengths will exactly play out, but Reliance Retail has a new app, and it will seed it across all of Jio's feature phones and smartphones, reported ET. This could give Reliance Retail an immediate digital boost — Reliance's Rs. 1,500 "effectively free" feature phone has already made it the biggest player in India's feature phone segment, pushing aside Samsung. If all these phones were to have a Reliance Digital app, they could become the starting point for the company's digital relationship with its customers.
And other retail companies, which don't have the luxury of having a telecom subsidiary, would give an arm and a leg for a similar arrangement. Over the last few years, e-commerce companies have fought tooth-and-nail to get their apps on users phones — they've given away first-time user discounts,they've given away cashbacks, and at one point Flipkart had even decided to go app-only to make sure its app was on as many phones as possible. It's also not cheap to get users to install apps either — the average cost of getting an app installed on a user for India is around Rs. 20, and that's through promotions through Google, Facebook and other digital means.
But Reliance Retail, thanks to Jio, will be able to instantaneously have its app on millions of feature phones. The JioPhone has a 43% share in India's feature phone market less than a year after its launch, and if all these phones came bundled with the Reliance Retail app, could  give the company a serious boost as it looks to leverage its network of 3,751 stores across India to penetrate India's digital market.
And that's the direction that physical retail seems to be taking. India's other major retailer, the Future Group, has been proactive by making its moves in the digital world, running everything from online fashion shows to contests on Twitter where users can decide the price of items through retweets. The e-commerce world, on the other hand, is going offline — everyone from Myntra to Urban Ladder to Lenskart is opening physical stores, and looking to tap into physical retail as growth slows in the online world. Reliance can be a colossus in both segments — through Reliance Retail, it has India's largest e-commerce chain, and through Reliance Jio, it one of India's biggest telecom networks and phone companies. The end result, if Reliance can seamlessly merge these two disparate businesses, could well end up being something quite spectacular.