It hasn't been a good few months for Indian unicorns. Flipkart has seen its value fall from $15 billion to 11 billion, Ola has seen its value fall from $5 billion to $3 billion, and Snapdeal is on the verge of being sold at a sub-billion dollar valuation after seeing a sixfold drop in its value. But away from the doom and gloom of the consumer internet space, the Indian unicorn club has a new member.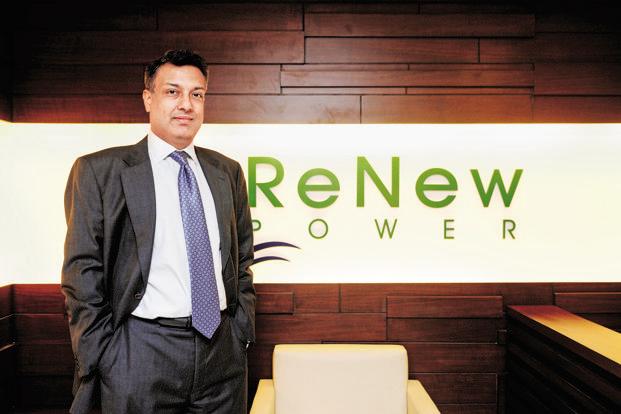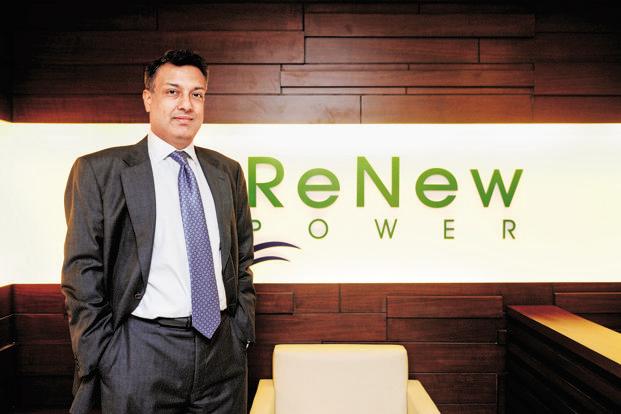 ReNew Power isn't a name that'll immediately ring a bell in the startup world, but the company, founded in 2011, is now worth a  cool $2 billion. It's flown under the radar of the startup community because it doesn't do the usual startup things — it doesn't seem to attend conferences, it doesn't get featured on tech blogs, and its founders aren't particularly active on Twitter. But away from the limelight, ReNew Power has become the 9th Indian startup to enter CB Insights' unicorn list.
One reason ReNew Power hasn't entered the popular consciousness is it operates in a somewhat unsexy space — renewable energy. ReNew Power operates wind and solar plants across the country, and has installed capacity of over 2000 MegaWatts across the states of Gujarat, Haryana, Madhya Pradesh, Rajasthan, Maharashtra, Karnataka, Telangana, Andhra Pradesh and Jharkhand. Wind power forms the bulk of its portfolio, and the company has an ambitious target to touch 60,000 MW by 2022.
[visualizer id="26695″]
ReNew Power is certainly growing like a startup, and it had its beginnings as one. The company started off with three employees who worked out of a small office in Mumbai, who put together business plans and investor pitches. In September 2011, it raised $200 million (Rs. 1,300 crore) from Goldman Sachs. Over the next few years, it managed to raise $740 million from investors such as Abu Dhabi Investment Authority and Asian Development Bank.
One doesn't just get up one morning and decide to start a renewable power company — it helps to have a background in the space. CEO Sumant Sinha is the former COO of Suzlon Energy, an NSE-listed wind turbine supplier based out of Pune. It also helps to be connected — Sinha is the son of former external affairs minister Yashwant Sinha, and the brother of Jayant Sinha, the current Minister of State for Civil Aviation. But ReNew Power's CEO has some impressive credentials of his own — Sumant Sinha graduated with degrees from IIT Delhi and IIM Calcutta, and went on to study at Columbia University's School of International and Public Affairs. Through his long career, he's worked at companies like Citibank and ING Barings, and was the CFO of the Aditya Birla Group from 2002 to 2007.
His startup now hopes to accelerate the pace of renewable energy generation in India. "When I was with Suzlon I wanted to set up an advisory firm and having been in the wind industry, I knew the opportunities there were huge and exciting," says Sinha. Renew Power's wind farms have some firsts to their name. The company has installed the tallest hybrid wind towers in India, which have the base of a lattice and the top of a conventional windmill, and are 30 metres taller than conventional towers. The company says that at a height of 120 metres, these are the highest on-shore hybrid towers anywhere in the world.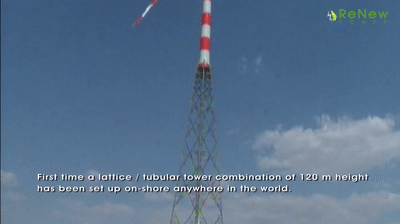 ReNew Power is also builds solar power plants, and recently commissioned the largest solar plant in Telangana. In 2014, it had commissioned its first solar rooftop project, in which solar panels were installed on roofs of houses in rural areas to generate clean energy.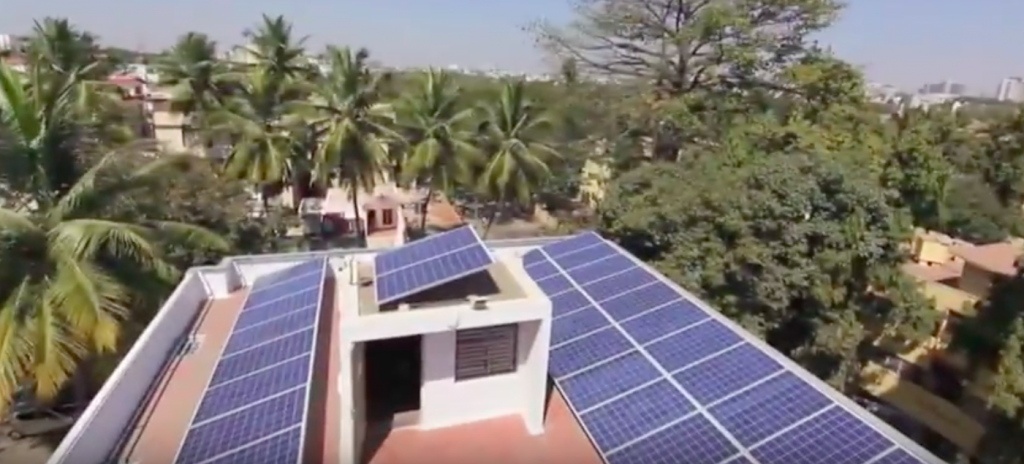 Wind farms and solar plants are usually situated in rural areas, and the company seems to be mindful of helping the local communities around its farms. ReNew Power has a program where it adopts villages and aids in their development. In Ananthsagar and Saidapur villages, it's installed Water ATMs, which fittingly run on solar power, and provide clean drinking water to their 4000 residents.  The company also constructs toilets, and runs educational programs and health camps in its adopted villages.
This isn't something startups usually do, but ReNew Power isn't a conventional startup, given its funding and the background of its founders. But it operates in an industry where large-scale investments are required to even get a company off the ground. ReNew Power has managed to find some big ticket backers, and shown impressive growth. Renewable energy is a sector that's also picking up globally — it's been brought on the map by companies like Solar City and Verengo Solar, and looks poised to be a hot startup industry going forward. ReNew Power is the fastest growing Indian company in the space, and has a valuation to match. And its success shows that India's unicorn list is maturing as it is expanding- thus far, the only non-internet-based India startup unicorn was Mu Sigma — ReNew Power has now become the second.