Customers can now get food from their favourite restaurants delivered to their homes at a touch of a button, but they might be paying a hidden cost in the process.
Restaurants have listed prices on food delivery platforms which are on average 10% higher than their in-house menu prices, a report by brokerage firm Jefferies has found. The report said that these price hikes had been prompted because Zomato and Swiggy had begun charging restaurants higher charges and commissions. The brokerage surveyed 80 restaurants in the top eight cities, and comparing their online and offline prices.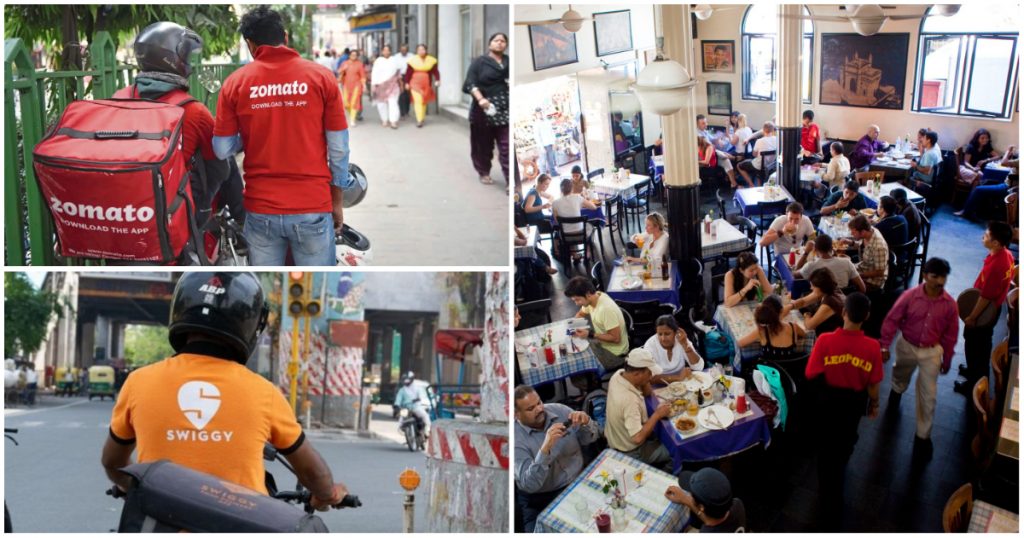 "Profitability focus has prompted food-tech companies such as Zomato and Swiggy to increase take-rate (take-out fee), which in turn has prompted restaurants towards different pricing. Packing and delivery charges remain on the up and up," the note said.
For the survey, Jefferies made 240 orders from a mix of quick service restaurants, full service restaurants, cafes and ice cream parlors. These orders ranged from Rs. 120 to Rs. 2800. Jefferies found that 80% of restaurants had differential pricing for online and offline orders, with higher prices being for online orders.
"At food delivery platforms, 80% of restaurants have set menu pricing which is higher than the printed menu price for dine-in. More than half of these restaurants charge a premium of less than 10%, with the average being 10-11%. However, about 20% of them charge a premium that exceeds 30% for printed (online) menu pricing; We also saw a few instances of premium being more than 40%," the report said.
The report found that QSR chains also had higher prices on third-party platforms than on their dine-in menus — Subway had hiked prices by 10-15%, KFC by 10%, Pizza Hut by 5-6% and Domino's by 4%. The one exception to this was ice-cream parlours, which had lower prices for deliveries than for dine-in.
And higher item prices aren't the only premium that customers pay while ordering in. About half of the restaurants also charge a packing fee, which is 4-5% of the bill. In addition, the platform also charges customers a delivery fee, which again takes an estimated 13% of the total cost. "Put together, delivery orders cost an average of 27-28% more before discounts," analysts said.
But even after discounts, ordering in is significantly more expensive than ordering at restaurants. Jefferies suggests that the platforms offer an average discount of 11%. "This brings net premium versus menu pricing to 17%," the report said.
It had long been suspected that restaurants list high prices on platforms like Swiggy and Zomato than their in-house menus. Over the last few years, several posts have gone viral on social media, which compared restaurant bills and the prices charged by food delivery companies. In the past, Zomato has said that it is merely an intermediary, and has no control over the prices set by restaurants on its platform.
But the difference in offline and online prices could only go up in the coming years — Zomato and Swiggy continue to make hundreds of crores of losses, and will likely need to charge an even higher fee from restaurants to eventually make money. This will prompt restaurants to raise prices even further, further accentuating the differences between offline and online prices. And there might be a limit to how high these prices can go — at some point, customers might prefer simply visiting their favourite restaurants in person than ordering online. It remains to be seen where food delivery prices eventually end up, but the prices at which customers continue to bite will likely determine if India's multibillion-dollar food delivery industry ever ends up making any money in the long run.