MS Dhoni is a man who seems to have done it all — he's won a world cup, he's the face of many businesses, and he's featured in a hit movie about his own life. He's now trying his hand at startup investing.
Dhoni has picked up a 25% stake in sports startup Run Adam for an undisclosed sum. He's also become the face of the company, and personally launched its operations in Mumbai on Tuesday. Run Adam claims to use its technology platform to create a an ecosystem where athletes can connect with coaches, sponsors, experts, academies and the like.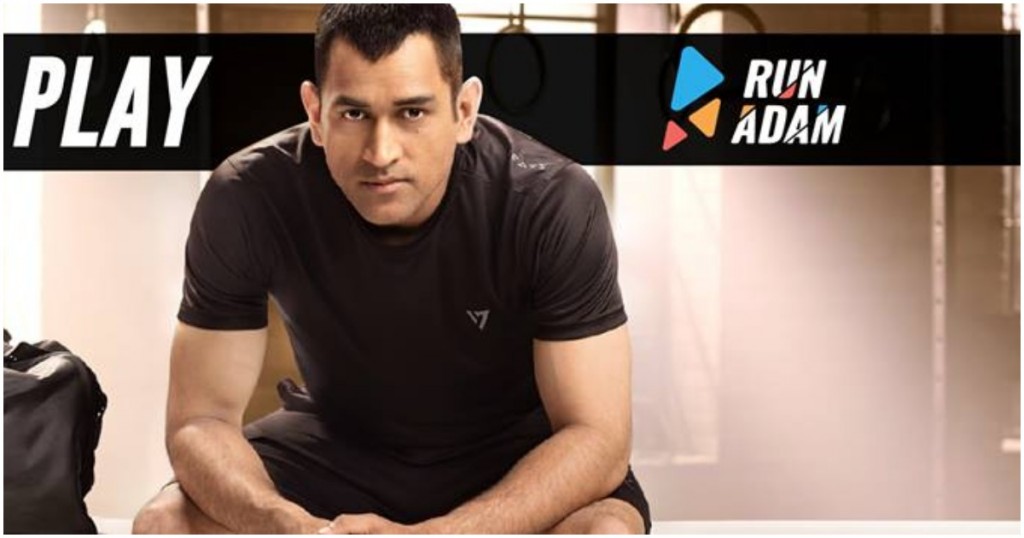 "Run Adam will play a significant role in aspiring sportspersons' life to help achieve their dreams," Dhoni said at the launch. "I have faced challenges during the initial stages of my career and I see Run Adam filling a vacuum. The sports ecosystem will naturally help identify, help and nurture talent early, and this can change the destinies of sportspersons and also the future of sports in India," he added.
There aren't a lot of details at the moment on Run Adam's website, but it appears to see itself as a platform where all kinds of people involved in the sports ecosystem can come and interact. Sportspersons can create a profile about themselves and talk about the sports they play, as can coaches, sponsors and agents. Sportspersons can talk about their achievements, and Run Adam says it will check up on their claims and give their profiles a "verified" status. Thanks perhaps to Dhoni's endorsement, several high-profile athletes already have their profiles on Run Adam, including former Indian table tennis champion Achanta Sharath Kamal, shooter Avneet Sidhu and national hockey player Ritu Rani.
Run Adam will also serve as a social network, and athletes will be able to post updates, and like and comment on other members' updates. Athletes and other entities will also be able to share their sports events on the platform, and invite other people to participate. Athletes will also be able to share their achievements and trophies, and congratulate other athletes on their successes. As such, Run Adam seems very much like a LinkedIn for sports — a place for athletes to showcase their professional achievements. 
There's little doubt that such a platform could prove useful for India's burgeoning sports ecosystem. With cricket leagues popping all over the country, it could be quite handy for a talent scout to be able to, say, quickly find fast bowlers from Haryana. And India is no longer a cricket-only nation — it now has fledgling leagues for badminton, kabaddi, and even wrestling, and Run Adam could help connect athletes, teams, and sponsors all at one place. 
Traditionally, it's been hard for vertical-specific social networks to take off. Finding early users is hard, and in the absence of users, these platforms rarely live up to their potential. That's where Dhoni's endorsement and backing could prove crucial. Dhoni has a massive social media presence, and could easily spread the word about the platform. He is still an active cricketer — as the captain of Chennai Super Kings, it shouldn't be hard for him to get many IPL players on the platform, and that could set off a nice chain reaction that could get initial users.
And Dhoni does seem to have the magic touch — he's won nearly every prize there is to win in cricket, and his movie earned Rs. 226 crore at the box office. If he can replicate any of that success with Run Adam, he can end up with a pretty successful startup as well in his already-impressive trophy cabinet.