A dowry case has been filed against one of India's most prominent entrepreneurs.
Sachin Bansal's wife Priya Bansal has filed a dowry case against him. An FIR was filed against Bansal, his father Sat Prakash Agarwal, bother Nitin Bansal and mother Kiran Bansal for demanding "dowry" and gifts at the time of the wedding. Priya Bansal alleges that her father had spent Rs. 50 lakh on the wedding and had given Sachin Rs. 11 lakh in cash instead of a car. She also alleged that her husband was pressurising her to transfer properties in her name to him, and after she refused to do so, she was harassed by her in-laws. The complainant also alleged physical and sexual assault charges on the accused.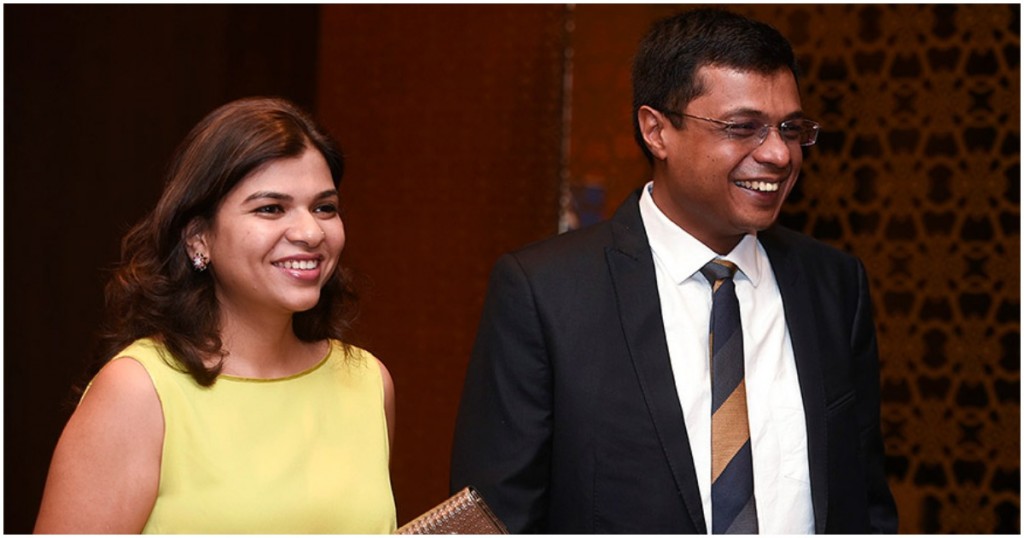 "Post wedding, it was decided that it I will stay with my husband. Before the wedding, in-laws visited my home and asked for more dowry. My husband and in-laws have been giving me mental and physical torture since the wedding for dowry. When my sister (name withheld) was in Delhi, Sachin had sexually assaulted her. Sachin had tried to transfer all properties in my name to his name and when I refused, Sachin had physically assaulted me on 20 October 2019. I have been tortured mentally and physically by in-laws for dowry," Priya Bansal alleged in the FIR.
The police may soon call Sachin Bansal for the investigation. "We are yet to interrogate the family since they are out of station and the investigation is on. Cannot reveal more info on investigation. Case has been registered under 498(a) (husband's family inflicting cruelty and driving victim to suicide or cause grave injury ) and 314 DP act," a police official said.
Priya Bansal is a dentist and runs her clinic in Koramangla. Sachin Bansal is one of India's richest entrepreneurs, and the couple have a 10-year-old son. Sachin Bansal had made $1 billion (Rs. 7000 crore) when Flipkart had been acquired by Walmart in May 2018. Since the acquisition, Bansal has been investing in startups including Ola, Ather Energy, and is readying to make a big fintech play having applied for a banking license.
Incidentally, Sachin Bansal's Flipkart cofounder Binny Bansal had also been embroiled in a similar controversy. In 2016 Binny Bansal, who was married at the time, had reportedly had a relationship with a woman, who had later allegedly blackmailed him. Walmart had asked Bansal to leave the company he'd founded after it was emerged that he hadn't disclosed these allegations when the acquisition had taken place.