Thus far, Softbank had been heavily investing in all manner of Indian startups — everything from e-commerce to cab hailing to grocery delivery was fair game. Now it appears that it also has its eye on the biggest company in the country.
Softbank is looking to buy a $2-$3 billion (Rs. 14,000-21,000 crore) stake in Reliance Jio, reports have said. SoftBank's Vision Fund, the $100 billion fund that's thought to be the largest ever in venture capital history, is currently conducting due diligence for its investment. Spokespersons of both Reliance Jio and SoftBank, though, have declined to comment on the matter.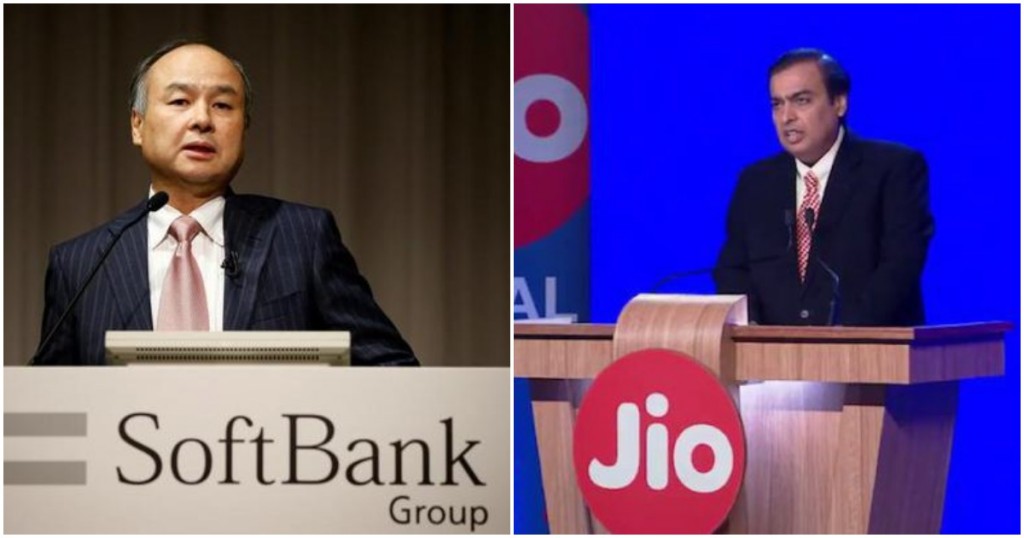 An investment in Jio would be the ultimate coup for Softbank — it already is the most prominent investor in internet startups in India, and if it were to also have a stake in Jio, it could end up having a say in how their services reach their end consumers. In less than three short years since its launch, Jio now has 300 million subscribers, who use its services to access the internet. Jio is already planning to use its subscriber base when it launches its e-commerce play later this year — it's not inconceivable that it would explore synergies with Softbank's many other investments, including Paytm, Ola, Oyo Rooms, and Grofers, and give them a leg up on its platform.
For Reliance, the investment would help it deleverage its balance sheet. Jio's debt stood at Rs. 76,212 crore ($11 billion) at the end of the March quarter, and Softbank's $2-3 billion investment could help pay some of that off. JP Morgan, in a latest note, has valued Jio at $50 billion. "For the past two years, our conversations with investors have highlighted the expectations of SoftBank investing in Jio and hence the news flow (of the investment) is not surprising," the report said.
But if the investment does indeed go through, it will signal the nearly insatiable hunger that Softbank appears to have for Indian startups. It already has a finger in the pie of several Indian unicorns, but clearly wants to control distribution as well with Jio. Softbank's CEO Masayoshi Son is known for taking big successful bets — he's been an early investor in companies like Yahoo and Alibaba, and seen his investments briefly turn him into the world's richest man. He also has the distinction of losing the most amount of money, having seen his net worth erode by an astonishing $70 billion during the dot com crash of the 2000s. There's no telling how his currently set of investments are going to pan out, but one thing is certain — at the moment, Son is clearly very bullish on India's internet economy.