Modern technology is pretty neat, but it tends to confine everything to screens. Everything from meeting people, watching TV shows and movies, and even playing games is often done in front of the same generic, brightly lit screen. But an Indian team is trying to incorporate cutting-edge artificial intelligence into the real world, and has come up with some spectacular results.
Bhavya Gohil and Aatur Mehta from Mumbai have developed Square Off, which they say is the world's first automated chessboard. Square Off looks pretty much like a regular chessboard — it has a standard-size board, and normal-size pieces. But there's a twist — if you're playing against it, the pieces move by themselves.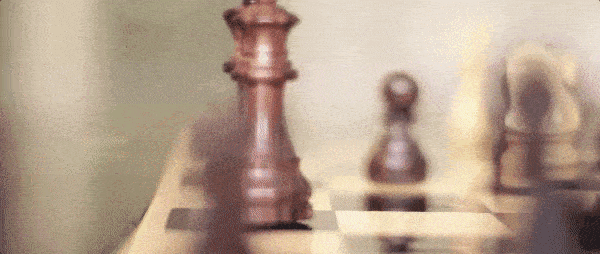 Computers have been very good at chess for a while now — Deep Blue beat Garry Kasparov all the way back in 1997 — but Square Off has managed to integrate artificial intelligence into a normal-looking chessboard. The underside of Square Off has a 2-axis robotic arm that has a magnetic head. The chess pieces, which are standard 2.5 inch king size pieces, have magnetic bottoms. This allows Square Off to move the pieces along the board.
And the results look like something out of Harry Potter. After you play a move, Square Off glides its piece silently across the chessboard, deftly avoiding other pieces on the way. Square Off doesn't only let you play with a computer — it has an app, through which players can challenge anyone in the world. While they use their app to play, their moves are replicated on your chess board.
The brains behind Square Off, Bhavya Gohil (23) and Aatur Mehta (24), were inspired to design the chessboard after a meeting with the Chairperson of National Association of Blind when they were still studying at the K.J. Somaiya Engineering College in Mumbai back in 2013. "He suggested that we should make a chessboard for visually-impaired people where the player can play against a computer but on a board. After a year we showed him the prototype and he was impressed," says Gohil.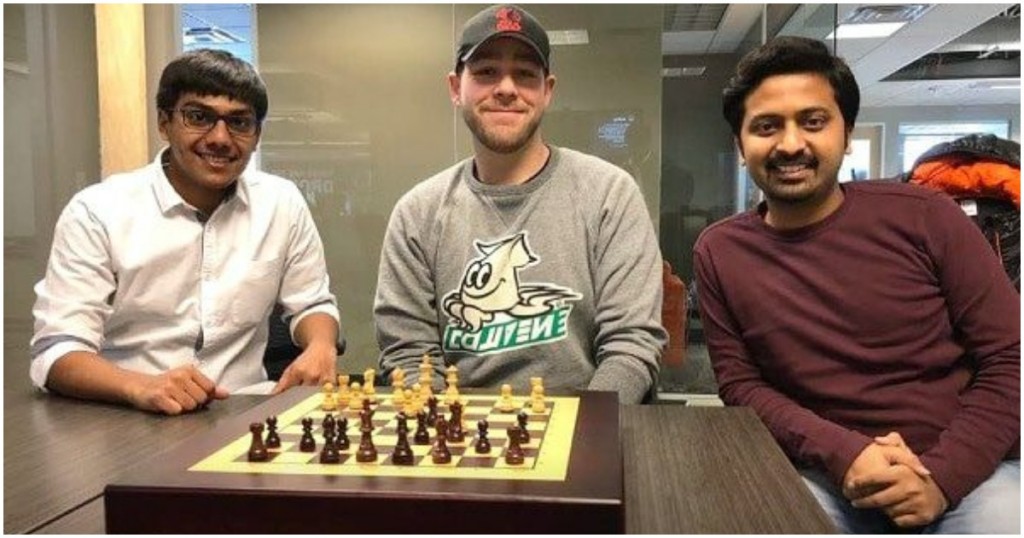 Gohil and Mehta then exhibited their prototype at the Maker Faire Rome in Italy in 2014, but the experience made them realize that their invention could have an audience outside the visually impaired market. Both chess enthusiasts and normal people were interested in Square Off, and were willing to put their money where their mouth was — the company has raised nearly half a million dollars (Rs. 3 crore) through crowdfunding in Indigogo and Kickstarter. Two of their initial customers also turned angel investors, and pitched in with 30 lakh. The company has also raised an additional Rs. 3 crore in venture capital.
Square Off's boards are currently priced at $250-$300 (Rs. 15,000-20,000), and the company is primarily targeting foreign markets. The company will look to launch a more cost-effective version for India, priced between Rs. 10,000-Rs. 12,000, by Christmas. The pieces are currently manufactured in Amritsar, while the board itself is manufactured in China.
While Square Off is currently built for chess, the company sees its technology as a platform that can revolutionize board games. With the same underlying board, just updating the app and replacing the surface could let users play a variety of different games like Ludo, Checkers, and even Scrabble. The two young founders are excited by the possibilities. "We see this as the future of board games," they say.