Today was a small launch for a rocket, but a giant leap for India's space program.
Hyderabad-based startup Skyroot Aerospace has successfully launched India's first rocket into space. The rocket was named Vikram-S after Vikram Sarabhai, the father of India's space program, and its engine was named Kalam, after India's Missle Man APJ Abdul Kalam. The mission was named Prarambh, or 'the beginning', and marks the first foray of Indian private sector's into the space launch market.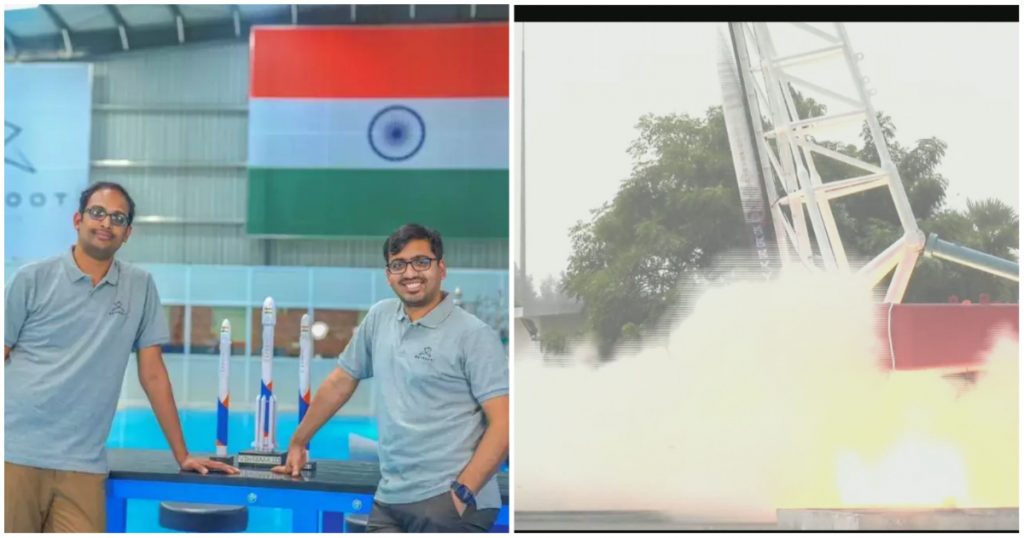 "We thank the Prime Minister of India for creating space reforms which enabled us to create this milestone," said Skyroot co-founder Pawan Kumar Chandana. "This milestone would not have been possible without the support we received from ISRO and IN-SPACe who worked with us hand-in-hand," said Skyroot's other co-founder Naga Bharath Daka. As many as 100 start-ups have registered with the space agency and are working closely with ISRO in various domains of the space sector.
The 6-metre-tall Vikram-S soared to an altitude of around 89 km after its launch from Satish Dhawan Space Centre at 11:30. The 546 kg rocket reached a top speed of Mach 5 (five times the speed of sound) before gently splashing into the Bay of Bengal. The rocket was carrying three customer payloads, and also equipped with sensors that measure acceleration, pressure, and other parameters. The entire mission lasted less than 5 minutes, but met its stated objectives. This launch will aid in the validation of many technologies for Skyroot Aerospace's other launch vehicles in the Vikram series, such as Vikram I/II/III, and will also play an important role in determining when Vikram I will launch next year.
This is momentous occasion for India's space program.  Skyroot founders Pawan Kumar Chandana and Naga Bharath Daka were former ISRO scientists. They had decided to quit their jobs and build a private space company after they saw the draft of the Space Activities Bill in 2017. The draft bill had recommended private firms in space programmes, including building rockets, satellites and launches, both for Indian and foreign customers. "Looking at the draft bill, we quit ISRO to start our own venture," COO Naga Bharath Daka had said.
Skyroot had met with enthusiastic reception from investors. The company has raised $68 million (Rs. 500 crore) so far from both private and institutional backers since it was founded in 2018.
And the company has now entered rarefied territory — only a handful of private companies across the world launch their own rockets, with SpaceX being the most prominent of them. Nations across the world are racing to establish their supremacy in space with their own satellites and launches, and private companies can help give a much-needed fillip to space efforts that were once exclusively the domain of government agencies. And when the Vikram-S streaked over the Satish Dhawan center today, it heralded a new era in India's space program which could see private players join hands with ISRO to fulfil the country's space ambitions.