As India's food delivery market is growing bigger, it's also branching out into newer ways of performing deliveries.
Swiggy has said that it now delivers as many as 15 lakh orders a month through mechanical cycles. Out of Swiggy's overall delivery fleet of 1.7 lakh, 10,000 deliver orders while riding cycles. Twenty percent of these riders are in Tier 2 and Tier 3 cities like Surat, Belgaum, Guwahati and Lucknow.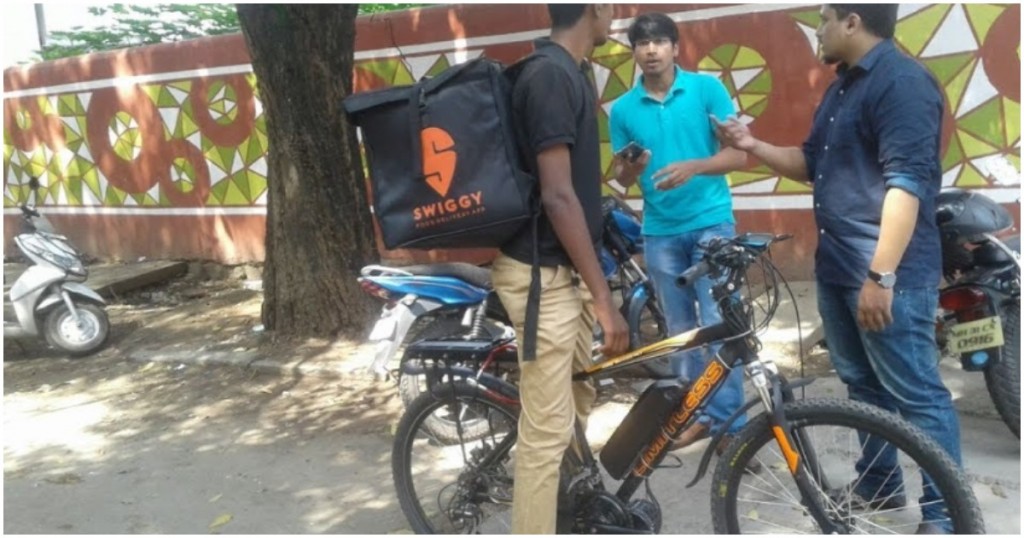 "A couple of years back we initiated concerted efforts to make deliveries more sustainable for the environment," said Srivats TS, Vice-President, Marketing, Swiggy. "With close to 10,000 delivery partners on cycles each day, we have found that in some cities the average travel time for a delivery partner on cycles is lesser than bikes," he added.
Swiggy isn't the only food delivery app that's experimenting with cycles in its fleet — Zomato had said in February  that it had 5,000 delivery partners who rode either electric or manual cycles. "Compared to motorbikes, the maintenance cost is negligible and there are no license requirements either," Zomato had said. Zomato has also developed special ergonomic delivery bags for its cyclist partners, and said it would ensure that their deliveries are within 2.5 kilometers so that there are no delays. 
While it's presumably business considerations that have prompted these companies to experiment with cycles — with no fuel costs, deliveries on cycles can be more economical, especially over short distances — the effects on the environment can be far greater. Indian cities are currently home to all manner of delivery personnel whizzing by on bikes, and having some of them switch to cycles can help reduce some pollution."With the future heading towards more eco-friendly modes of transport, cycle and EV logistics will be the next game changer in food-tech and Swiggy wants to be at the forefront of driving that change," said Swiggy Marketing VP Srivats TS.