If things fall into place, a lot can happen in 73 days.
Teen compliment app tbh became the latest company to be acquired by Facebook last month. Facebook is a prolific acquirer, and acquires many companies, big and small. But what made tbh's acquisition notable that the app had been launched just 73 weeks before Facebook swooped in and paid $100 million for it.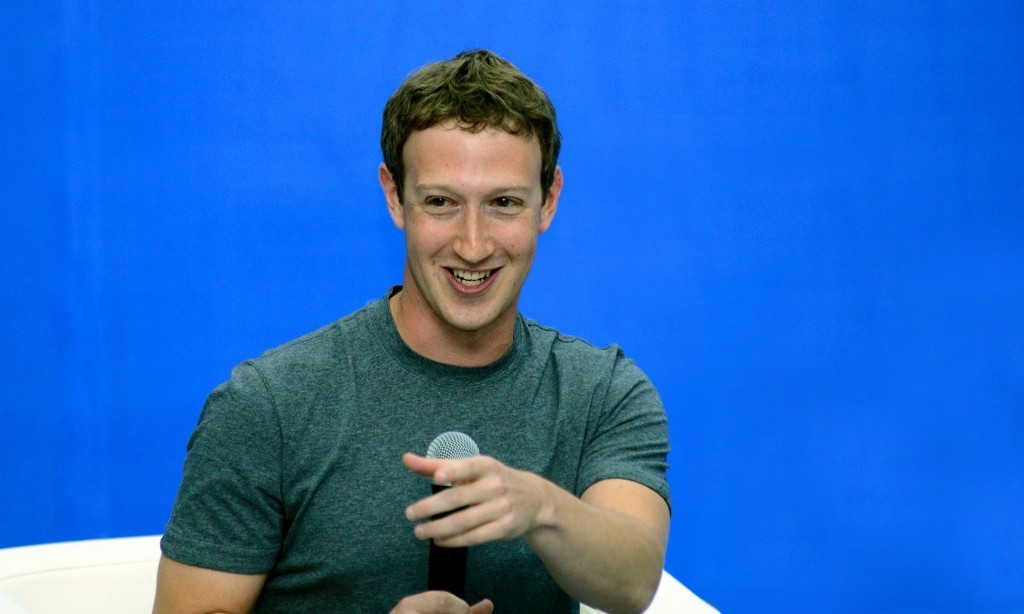 This was tbh's whirlwind timeline, from launch to acquisition.
3rd August 2017: tbh was launched on the App Store as a compliments-focused social network targeted towards teens. Teens could download the app, and anonymously answer questions about their friends, such as "Which of these four friends have most integrity?" Unlike Sarahah, which allows for all kinds of anonymous answers, tbh (short for To Be Honest), focused on only positive answers.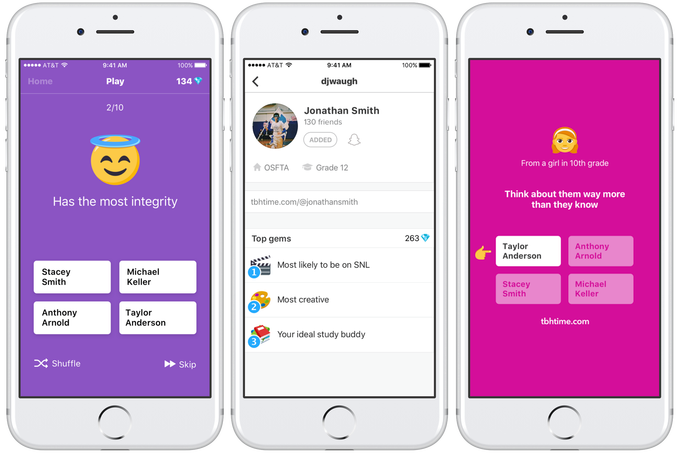 5th August 2017: Thousands of apps are uploaded on the App Store daily, but very few manage to actually get any users. Most of these apps try to acquire customers on the internet, but tbh's creators got their hands dirty. Two days after the app was launched, the creators showcased it at a school in Georgia. "Forty percent of the school downloaded it the first day," said the developers.
7th August 2017: Something about tbh seemed to click with young users. They were soon using them app, and even inviting their other friends to use it. tbh helped the process along by encouraging a false scarcity — each user was only allowed to share 30 invites, and many users ended up using them all. Two days after showing off the app in one school, the app was a trending search on the App Store.
8th August 2017: 5 days after the app was launched, broke into the top 100 on the App Store, being ranked 77th in the US across all categories.
15th August 2017: Just 2 weeks after its launch and heady rise, it appeared tbh had already peaked. After touching a US rank of 77, the app began falling in the App Store charts. Tbh's team had to act quickly to make sure their app's virality wasn't just a flash in the pan.
1st September 2017: tbh released a new update to the app. The update included design improvements, and some new features. Whatever the team did, it seemed to work — tbh's download ranking once again soared post 1st September.
15th September 2017: tbh's rank continued to rise, and hit number one across all categories on 15th September. It stayed at number one till the end of September.
16th October 2017: tbh continued racking up users, eventually hitting 2.5 million daily active users by 16th October. At some point in the intervening period, the biggest social networking company in the world, Facebook, took notice. It's unclear when the discussions were initiated, or how long they took, but Facebook publicly announced the acquisition of tbh on 16th October 2017. Neither party disclosed the terms of the deal, but it's speculated that it was at around $100 million (Rs. 650 crore).
It's been a fairytale ride for tbh's team, but tbh's founders have even more interesting backstory. Midnight Labs, the parent company behind tbh, had been founded way back in 2010, and had created several apps before this. They'd created a personal finance app, a college chat app, and even a personality app, but nothing really went anywhere. In 2013, the company raised money from VCs, and continued developing apps. By 2017, they were running out of money.
With 60 days of cash left, the company decided to build tbh, inspired by the success of Sararah and its feedback, and the anonymous nature of Yik Yak and Secret. tbh was thus born, and within two months, the founders' seven years of hard work finally bore fruit.
It's a pretty inspiring story, but shows how persistent developers can need to be to hit it really big — developers behind Angry Birds had 51 failed games before releasing their smash hit, and tbh's founders toiled for years before becoming internet stars. And tbh's story shows that in spite of the looming presence of big name players, small social networking apps can still make their presence felt on the world stage.