[This article is a part of our First Person series, in which entrepreneurs and professionals share experiences about their careers, startups and professional life.]
You wake up with your laptop entangled in your bed sheet. Last night you fell asleep watching downloaded fuzzy episodes of 'Silicon Valley' because yet again Indian Netflix had nothing more exciting than a movie you remember watching in 2004.
It's 9am and you should start rushing to get to office but you remember the CEO is traveling 'to meet investors' so no one will show up before 11.
Your newish role as "Head of Growth" at one of India's hottest new Fin-tech startups is exciting but confusing and after 6 weeks in the role, you're still not sure exactly what the product is (something to do with UPI, AI and machine learning). You love the office and the culture. This is the happiest you have been since moving to Bangalore 2 years ago to join the startup industry from your insurance strategy role in a bank in Mumbai.
How would you define the culture? Well there is a room with artificial grass and every afternoon the Head of Product expenses ChaiPoint flasks for the team.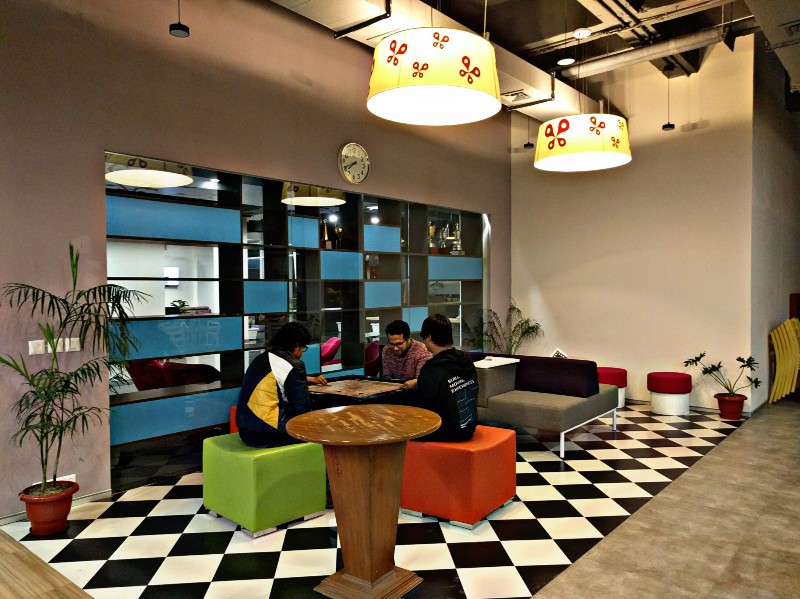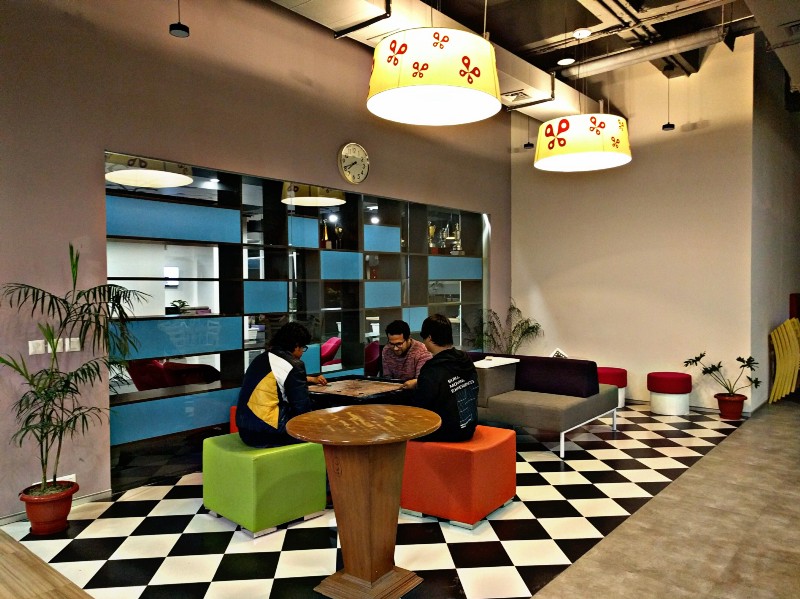 Your flatmate has gone to his home city to meet some girl that his parents are trying to set him up with, so the flat feels especially empty. Your useless maid arrives to clean the pans from last nights Maggi-egg experiment. She starts preparing chai for you and her. You hate her chai, it's so strong it makes you nauseous but you can't speak her local language so shuffle past her muttering something Hindi, which she doesn't understand.
Remembering you have a call scheduled with CleverTap at 11, you speed things up. Your Nexus 6 has a cracked screen and the position of the crack is making the Ola app even harder to use than normal. You hit up Uber, choose pool and pray no one else is in the car. Unless of course she looks like that Delhi girl you shared with last week, who wanted to tell you all about her role as assistant head of the fitness category at Amazon. She was cute but had evidently not been using her fit bit for what it was intended.
Taxi arrives and no one has pooled. Phew, a good start to the day. The driver stinks of stale clove cigarettes. He doesn't speak English or Hindi either but thankfully he can actually use the app and Google maps. You sit at Silk Board for 27 mins, mostly staring at the family of 5 on a battered bike wearing fuzzy wool jumpers.
Office is practically empty when you reach at 11.10. Some of the customer service guys are hanging around the Cafe Coffee Day machine talking in that language you don't understand.
You sit at your desk and load up your precious Mac. You spend 7 minutes cleaning the Bangalore road dust from the keyboard and screen and then start your regular morning scan of Facebook, Twitter, Instagram and YourStory. The best thing about your new job is you can justifiably do this all day and people think you are working.
The Head of Finance arrives and she seems unusually bubbly. Then you realise she's excited for the team night out at Toit. The CTO has planned this, to celebrate the latest release of the MVP 2.0. This release has improved OCR features but you haven't had time to Google what that means yet.
Lunch comes early as a power-cut stops any productive work. A group of you decide to order California Burrito on Swiggy and then have a fight about who will use their Mobikwik wallet and get the cashback. Lunch chat is about the startup meet-up you will attend at the weekend. Some of the most prestigious angel investors and "Startup experts" will be there. One of the Biz Dev guys is planning on presenting his new business plan and he wants to practice on you. Its like an Uber for peanuts. Peanuts and eventually other salty snacks. You try to look excited.
The generator starts working and the afternoon is a blur of chai, Slack chats, WhatsApp meme sharing, chai, Facebook stalking and more chai. You check out Rahul Yadav's page because it sometimes has a good controversy but disappointed, today's it's all about his wedding.
You get a panicked call at 6pm from your 'girlfriend' (she's not yet a meaningful part of your life but she seems to think you are of hers). She's working at one of the biggest hyper-local services companies in Bangalore, as a merchant on-boarding partner and she's just found out her job has been axed. The company failed to raise it's pre-series B as announced and now have to lay off 400 people.
The Head of HR has given them all a list of companies who did manage to raise a decent round in the last 6 months — including your company. You spend 15 minutes trying to persuade her not to message the Founders on LinkedIn and then subtly mention that the unit economics are looking bad — this wouldn't be a good move.
The Toit night starts late because it takes your team 90 minutes to travel the 7 kilometres from office to the bar. It's happy hour, so you order 2 large wheat beers and someone gets some chilli paneer for the table. Talk is the familiar subjects — the latest layoffs, whether you prefer Amazon to Flipkart and the reasons you un-installed Hike. The Customer Service guys get drunk and rowdy and the Marketing team looks bored.
On the way home your Mom calls three times (you ignored the first two). She tells you some random family gossip, whilst you read Twitter and then asks how your day was. "Busy, tough, but finally I received my new business cards". She is very excited and you promise to mail her some tomorrow.
[This post was written by Lizzie Chapman, CEO and co-founder at Zestmoney – India's leading Cardless EMI provider, enabling credit without the card.  Originally from London, Chapman has been living in India since 2011, and moved to Bengaluru last year to cofound ZestMoney. The post was first published on Medium and has been republished on OfficeChai with the author's written permission.]