In India's crowded startup space, where multiple firms provide competing services in nearly every vertical, Zomato Gold is a bit of an anomaly — it has no competitors. Zomato Gold was launched in November last year, and for an annual (or 3 month) subscription, allowed customers to get a drink or dish free, each time they dined at select restaurants across India.
It was an interesting proposition — India hadn't seen a restaurant subscription service until Zomato Gold came along, and Zomato couldn't have been sure how the service would fare. "We know everything that works outside India doesn't necessarily work inside India and vice versa," said Zomato CEO Deepinder Goyal in a blogpost. "As a result, we made a few calculated bets. And luckily for us, they worked out really well."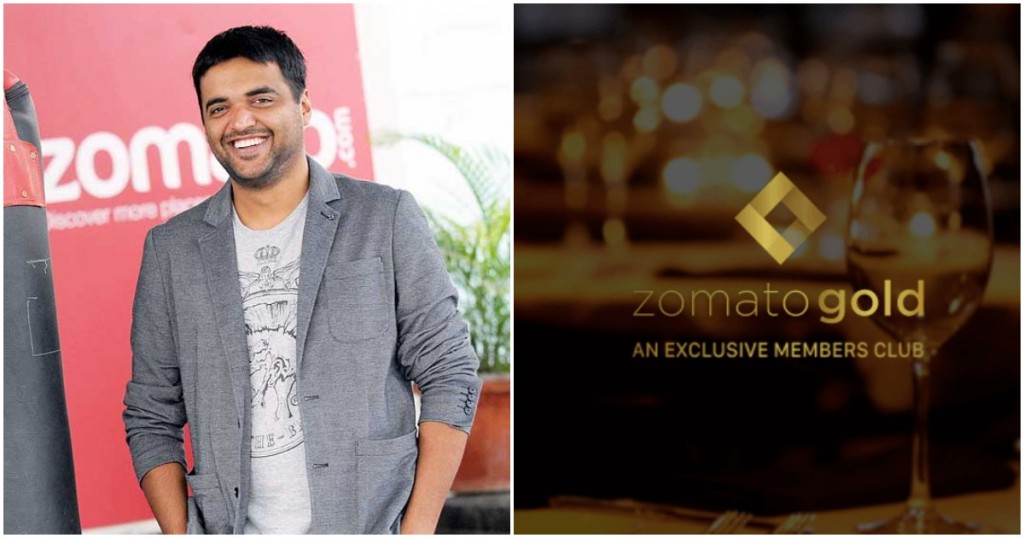 Zomato says it now has 1,50,000 paying customers for Zomato Gold. The service had started off with 1,100 partner restaurants when it had launched three months ago, but has now expanded to 2,300 restaurants. Zomato's been also tinkering with pricing — at launch, its 3 month subscription was priced at Rs. 299; it's now priced at Rs. 799. And Zomato says people are still willing to pay more — subscriptions are currently sold out, and the company has hinted that prices may again go up when subscriptions resume.
Zomato Gold appears to have hit a bit of a sweet spot — with restaurants proliferating across urban India, and restaurant-goers keen to try out new places, Zomato Gold has been a godsend for those with stretched budgets. The service allows subscription holders to get a dish or equal or lower value for free when they order a dish, and a drink for free when they order a drink. This effectively ends up halving restaurant bills for subscribers, and Indians seem to have determined the upfront fee is worth the savings each time they dine out.
Subscription services have been the flavour of the season among Indian companies — a flurry of online streaming services are doing well, including Hotstar, Netflix and Alt Balaji; Amazon has its own loyalty program in Amazon prime, and even MakeMyTrip has launched MakeMyTrip Black, a service that offers discounts for paying members.
But Zomato was really the only company that could've possibly launched a restaurant subscription service in India. Its app already listed nearly every restaurant in the country, and all it had to do was add a handy search for restaurants that had signed up for Zomato Gold. Its tech team was also able to create a workflow that was simple, yet foolproof — customers who wish to avail of Zomato Gold discounts generate a code on their Zomato apps, which they share with their servers before placing their order. And thanks to its decade-long presence in the space, it was able to bring on thousands of restaurants as partners when it first launched.
It's still not clear how Zomato shares its subscription revenue with restaurants, or what arrangements restaurants join under, but restaurants seem to be eager to be listed on the platform. CEO Deepinder Goyal says that they get nearly 200 queries a month from restaurants that want to be a part of the program. Customers, too, seem to be eager to join — Zomato's managed to get so many subscriptions that it's currently not accepting new members. With both restaurants and customers eager to be a part of the service, and Zomato being smack in the middle of them both, Zomato Gold's finding itself in a pretty sweet spot.