As India's economy is growing, so are the salaries of its top CEOs.
As many as 124 Indian CEOs receive million-dollar salaries (Rs. 7 crore), a study conducted by TOI reports. This number is up from 120 last year, and has been steadily increasing over the years — in 2016, 119 CEOs received million-dollar payouts, while the number was just 100 in 2015.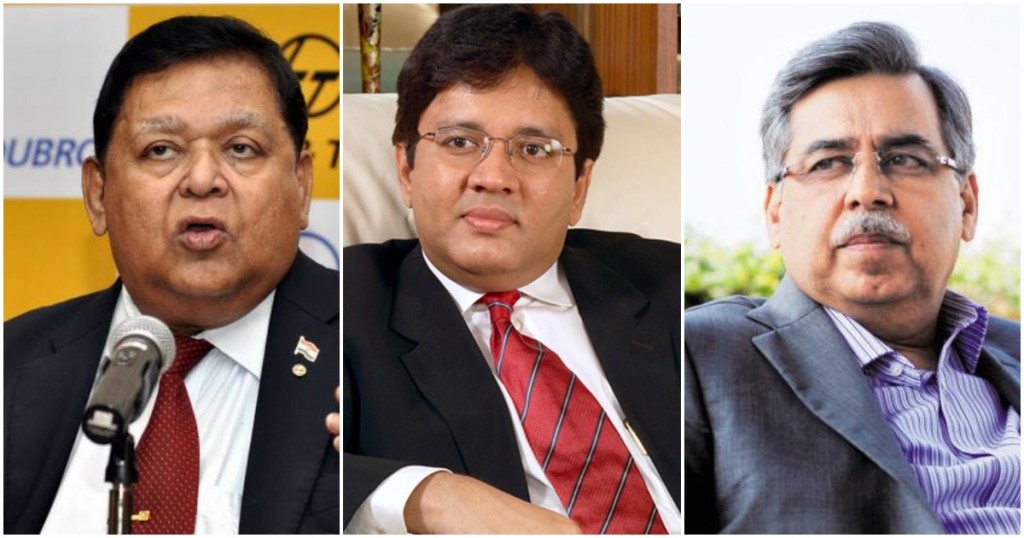 The study was conducted among the top 200 listed firms in the country, and only considered salaries and commissions, and not stock options. This year, CEO salary increments were something that weren't entirely out of whack with what regular employees get — only 76 CEOs got raises of more than 10%, while the others received increments of less than 10%.
These were the best-paid CEOs in the list:
1.AM Naik, L&T
Salary: Rs. 89 crore
2. Kalanithi Maran and Kavery Kalanathi, SUN TV
Salary: Rs. 88 crore
3. Pawan Munjal, Hero Motocorp
Salary: 75 crore
4. OS Kanwar, Apollo Tyres
Salary: Rs. 50 crore
5. Sajjan Jindal, JSW
Salary: Rs. 49 crore
6. Neeraj Kanwar, Apollo tyres
Salary: Rs. 45 crore
7. HM Bangur, Shree Cement
Salary: Rs. 43 crore
8. Murli Divi, Divi's lab
Salary: Rs. 40 crore
9. Makarand Bhatt, Torrent Power
Salary: Rs. 39 crore
Some prominent CEOs didn't make it to the list, mainly of the bulk of their compensation is through stock options. Reliance Chairman Mukesh Ambani, who's India's richest man, earns a salary of only Rs. 15 crore, while Kumar Mangalam Birla earns Rs. 38 crore. Anand Mahindra has a salary of Rs. 8 crore.
"Overall CEO compensation continued to maintain its upward momentum as Indian businesses grow in scale and complexity. Indian businesses are quickly catching up or, in some cases, have surpassed their global peers in terms of CEO compensation and are looking to attract the best global talent. We expect this trend to accelerate in the coming years," said K Sudarshan, regional managing partner (Asia), EMA Partners.