If there are many people who wait for their office hours to get over and rush back home, there are also some who love to spend most of their time in office. All credit goes to startups who make sure that their employees feel at home by combining both fun and work at one place.  Treebo hotels may have 65+ hotels in over 11 cities for its customers to choose from, but it's the employees that get a great stay option in their corporate office at HSR layout, Bengaluru. We did a quick tour and here's some images from the lovely office.
A minimalistic entrance belies the world of colours and kitsch that lies beyond.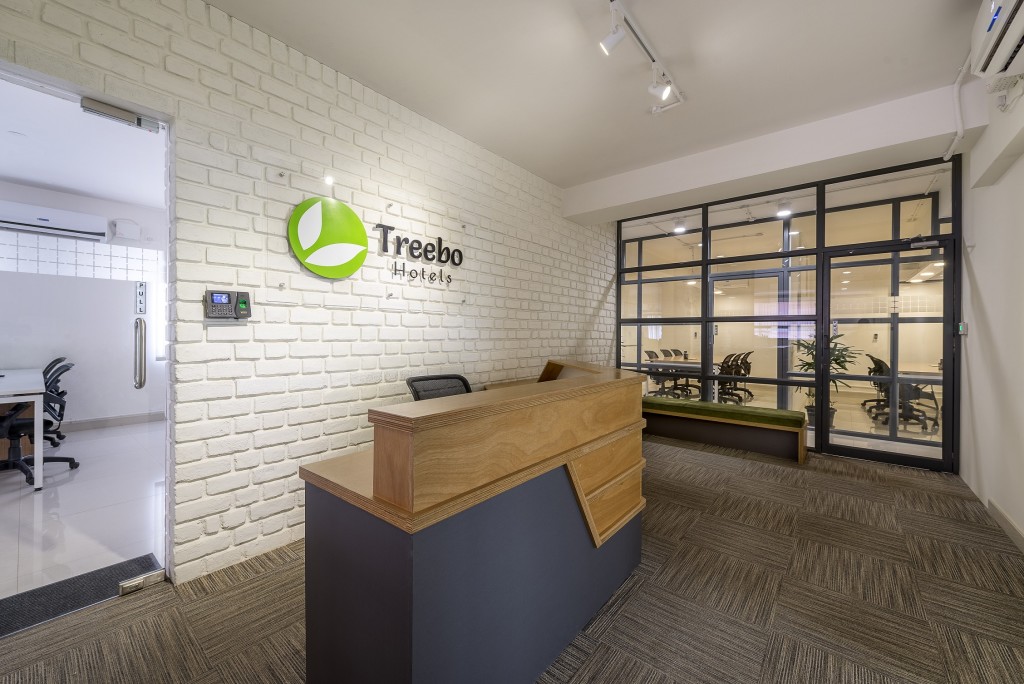 The contemporary set up bodes well for this new startup.
A perfect place to work in, this office allows recreational time along with the perfect working atmosphere.
The Fig or 'Bo'dhi tree "Treebo" is named after, finds a stunning adaptation as wall art.