The cab ordering industry has come a full circle.
After disrupting phone-based cab booking companies such as Meru in the early part of this decade, app-based aggregators now seem to think that phone companies were on to a good thing after all. Uber has said that it's piloting a project that lets customers book cabs through phone calls in India.
The new approach comes with a rider (heh) though — given that users won't be able to share location, Uber will only let them book cabs at designated spots. Uber says it'll set up signs across popular points in a city, which will bear unique location codes. If users are close to these spots, they can call a nationwide number and enter the numeric code displayed on the sign. Doing so will book a cab, which will then arrive at the designated point. Once the ride is over, users will pay through cash.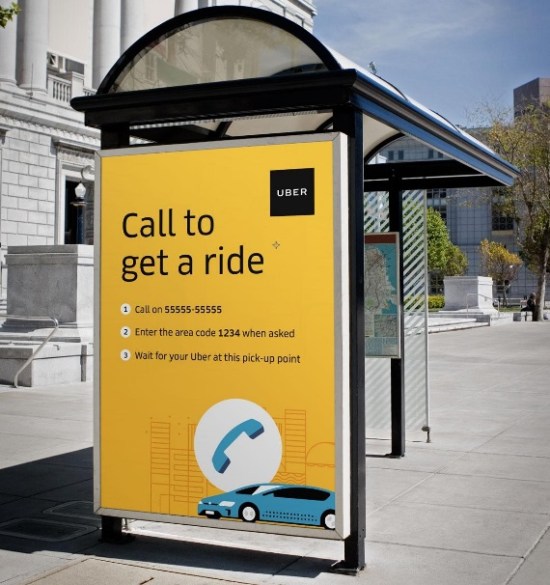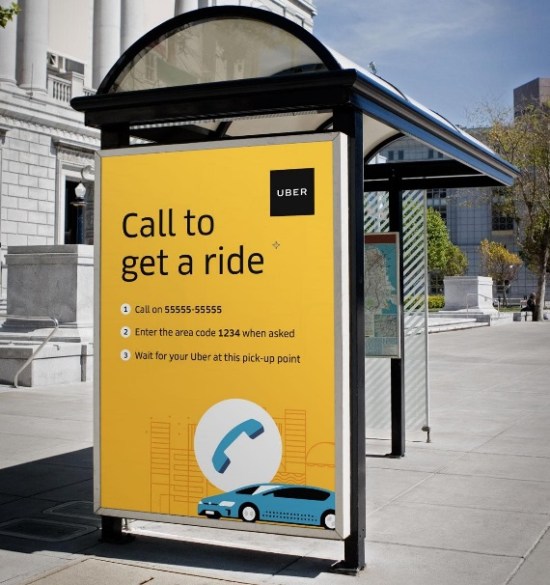 Uber's looking to give people more options than just app-based bookings in other ways too. Uber already lets users book cabs through destops in India through a web-based app. The web-based app, accessible on m.uber.com, works much like how Uber runs on the phone. Users are prompted to either share their locations via their browsers, or manually enter pick-up and drop points. OfficeChai tried out this service a few months ago, and it appeared to work pretty seamlessly.
Uber's initiative to provide its users with more options of booking cabs is undoubtedly convenient, but it remains to be seen how big a market these moves are able to capture. Picking up cabs from specific locations with phone calls seems to be like an edge case at best, and it's hard to imagine how Uber's usage could skyrocket through such a feature. Web-based bookings too, though useful, still require an Uber account, and most people with Uber accounts already have the app on their phones.
But Uber's clearly gone on and invested in these ideas, which indicates that Uber's growth in India might be slowing. Instead of making vast sweeping changes, like introducing a new category, Uber's now looking at smaller, niche market segments. There are other indications that cab-aggregators aren't growing as fast as they were — drivers are now receiving much smaller incomes and incentives than before, indicating that the current supply of drivers is adequate to meet current demand.
India, though, is clearly a large enough market for these companies to keep investing into even small ideas, so Indian consumers are likely not complaining.