Uber CEO Dara Khosrowshahi has just concluded a whirlwind tour of India, and he managed to pack in quite a bit in the two short days he was here. CEOs have to don many hats, and Khosrowshahi donned many with elan, meeting with government officials, IIT students, and even Bollywood royalty during his short trip. This was Dara's day out in India.
Khosrowshahi started off his trip with a dig at arch-rival Ola. "Ola is a strong competitor, but our driver sentiment, our rider sentiment, and our quality continues to be market leading," he said in an interview with ET Now. He wasn't quite done — when asked what feature Ola had that Uber didn't, he replied with a simple "Nothing."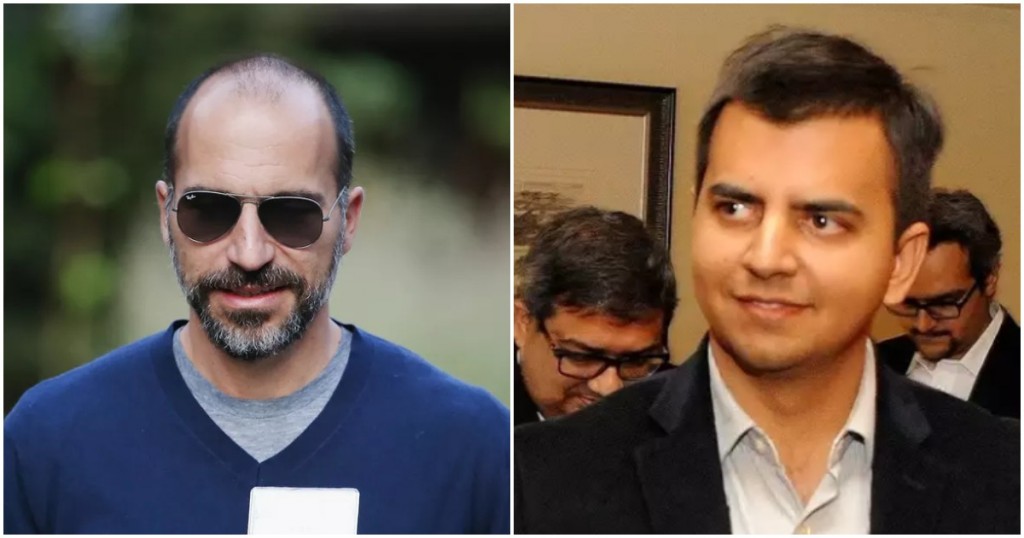 But things were just starting off. When asked who his favourite Indian entrepreneur was, Khosrowshahi didn't bat an eyelid. "(Narendra) Modi," he said. He went on to say he was impressed by how the Indian Prime Minister managed a large country with lots of bureaucracy and many moving parts.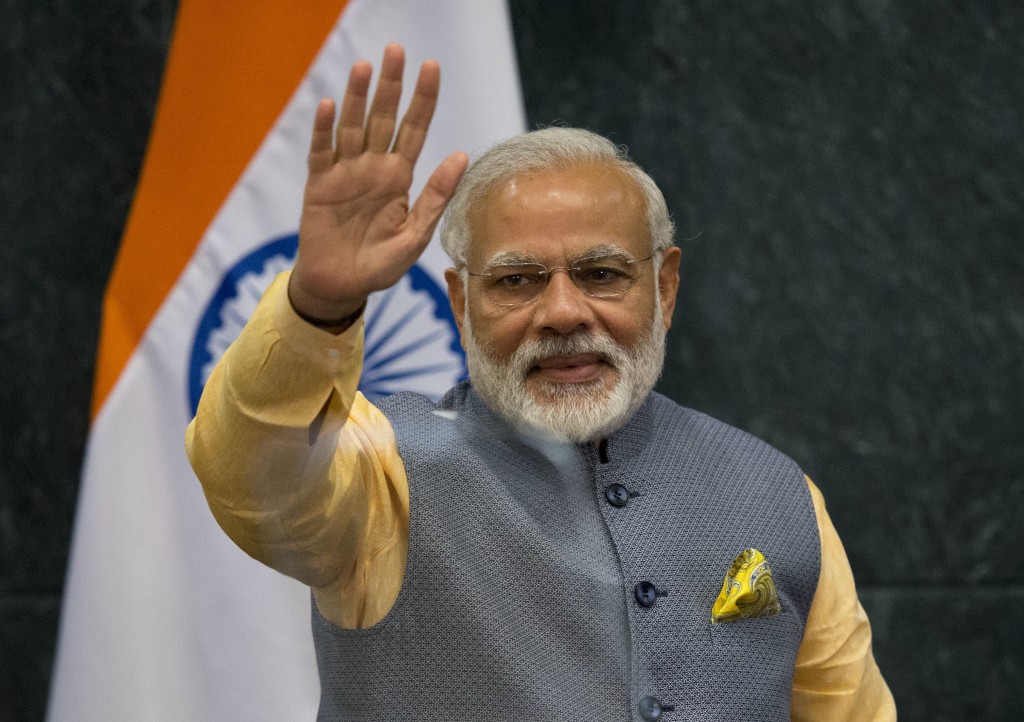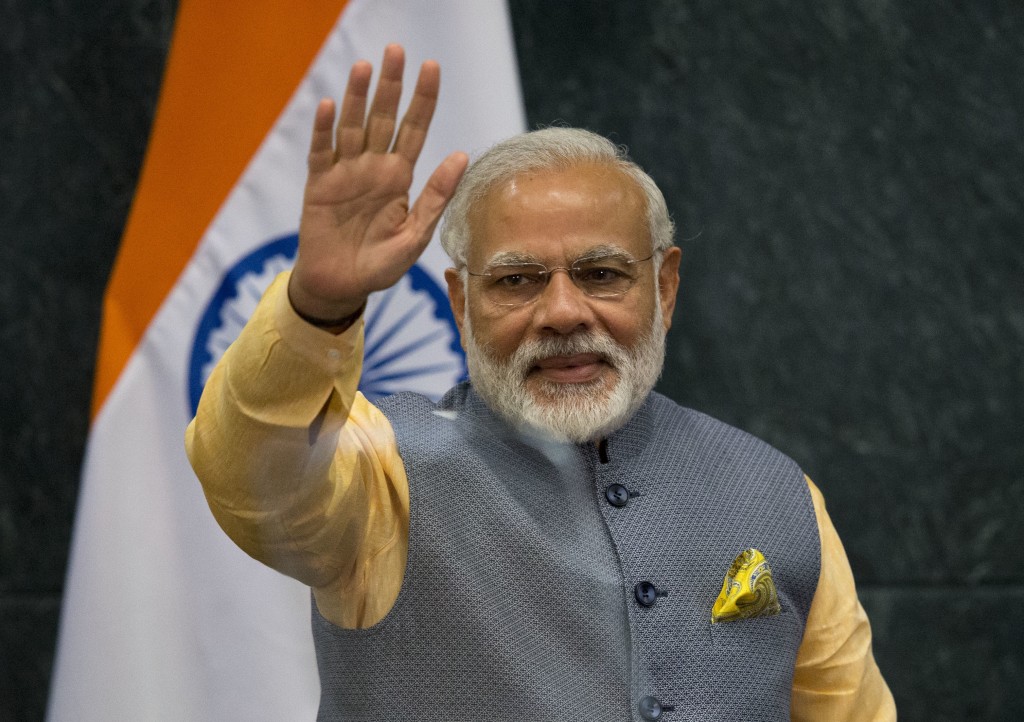 Khosrowshahi also met senior government officials during his trip. Uber is often in the crosshairs of the government as it tries to regulate the nascent cab-hailing industry, and it's vital for the company to maintain a ongoing dialogue with the government. Khosrowshahi met Finance Minister Arun Jaitley, and talked about how Uber could provide customized mobility solutions for India. "Loved his energy and passion for progressive reforms and digital payments," he said about the meeting. He also met Minister of State for Civil Aviation, Jayant Sinha, to discuss airport partnerships and future of commercial air travel in the form of flying cars.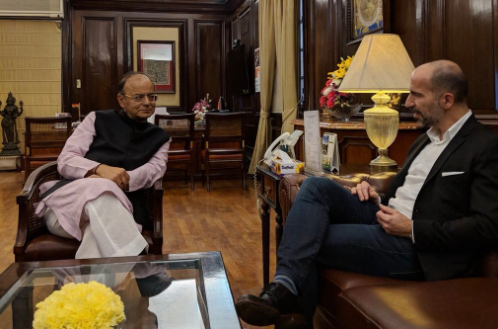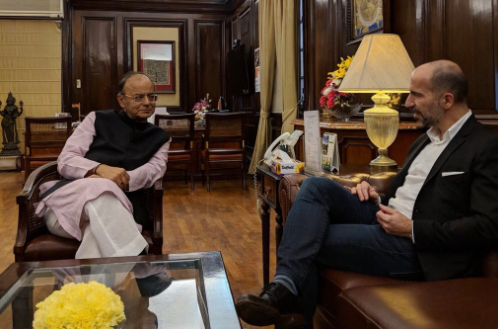 Flying cars were a theme he'd touch on again, this time as he spoke with students of IIT Delhi. Khosrowshahi said that Uber was on track to run a pilot of VTOL (vertical take off and landing) taxis in the next 5 years, and commercial operations could begin in the next 10 years. While predecessor Travis Kalanick had addressed IIT Bombay two years ago, Khosrowshahi chose to speak at IIT Delhi. He later said it had been great to talk to the bright young minds, and even added a #wearehiring hashtag to his tweet.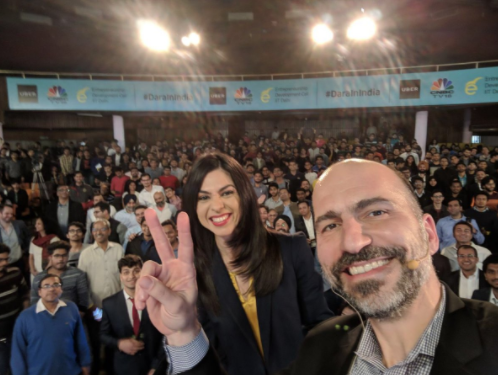 He also took time out to meet the lifeline of the Uber network in India — its driver partners. Khosrowshahi was welcomed with a traditional tilak by the drivers, who talked to him about what it was like to drive for Uber in India. Khosrowshahi was dismissive about Ola in interviews, but he reportedly asked Uber's drivers how Uber's services compared with Ola's.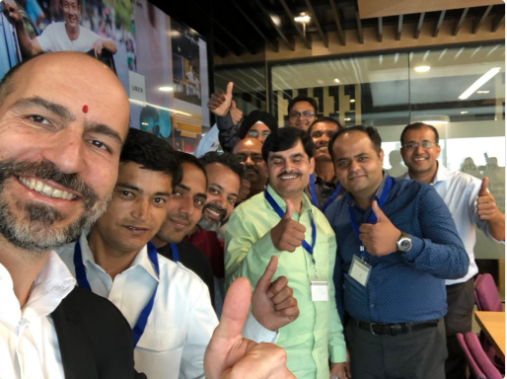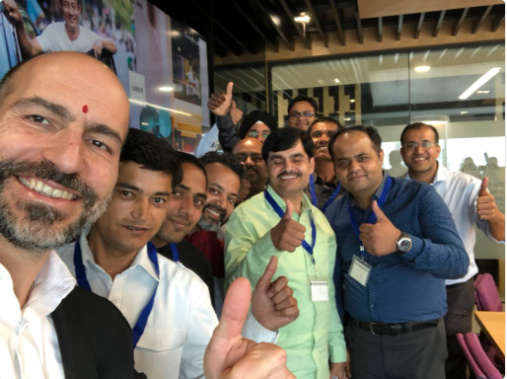 And Khosrowshahi's visit wasn't all about meeting with Uber's stakeholders. As has become tradition for visiting CEOs, Khosrowshahi ended his trip meeting some Bollywood stars as well. He shared a picture with Shah Rukh Khan. "This is the part where the the fancy CEO tries to look cool by posing with Bollywood superstar @iamsrk, the King Khan himself. Note to self: gotta work on my haircut …" he tweeted.